Texas A&M, Tennessee and Arkansas players receive SEC Soccer Week 8 awards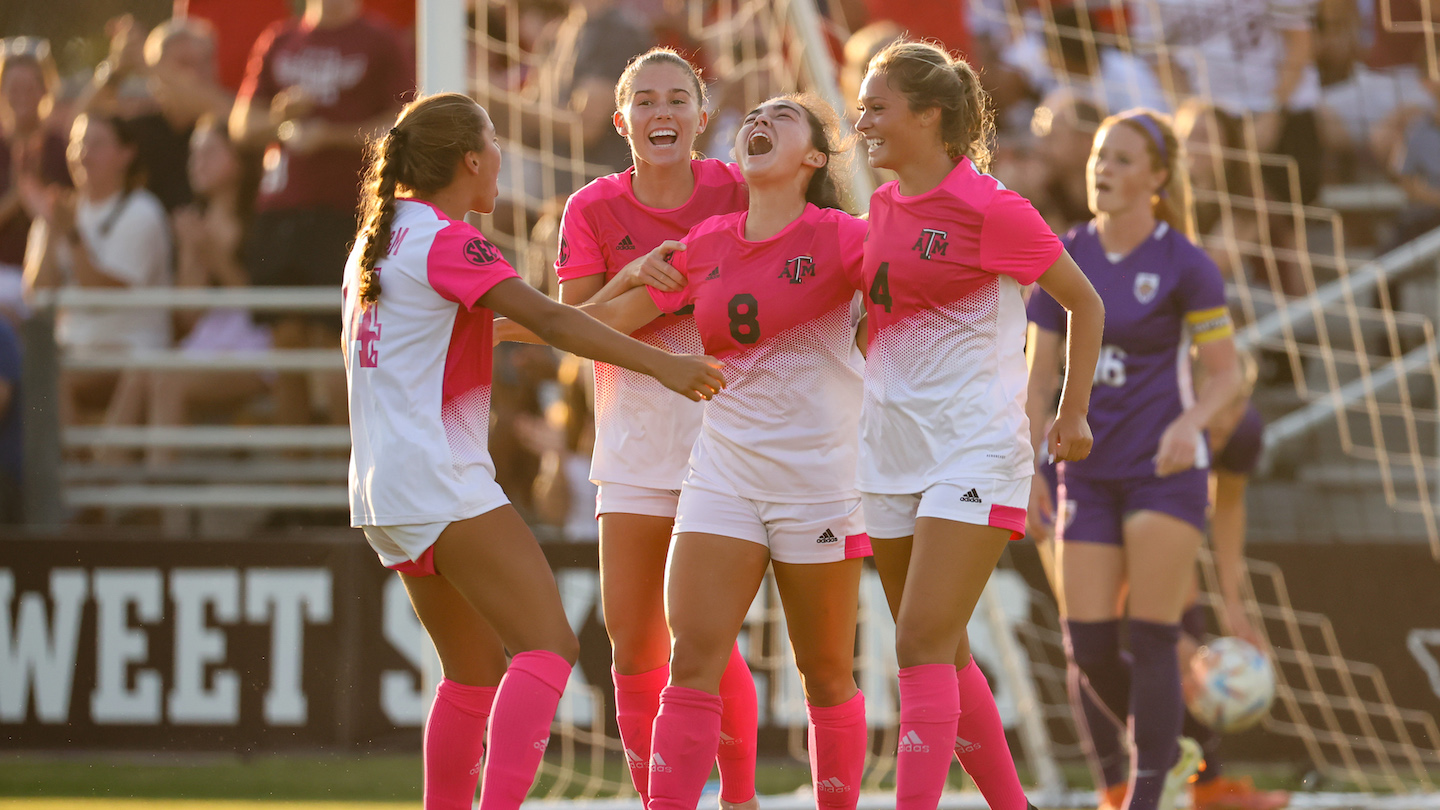 The Southeastern Conference (SEC) announced its Players of the Week following the completion of Week 8 of the 2022 NCAA soccer season.
Offensive Player of the Week
Maile Hayes, Texas A&M
F • So. • Spring, Texas
Maile Hayes battled through two defenders to punch in an 87th-minute game-winner at No. 20 Ole Miss on Sunday. She also assisted on the Aggies' first goal in the 2-1 victory over the Rebels. Hayes also scored the icebreaker in A&M's 2-2 tie against LSU on Thursday. She tallied two goals and an assist on the week.
Defensive Player of the Week
Lindsey Romig, Tennessee
GK • Sr. • Midlothian, Va.
Lindsey Romig posted two straight shutouts as Tennessee defeated Missouri and Georgia with a score of 2-0 in both matches. She faced 21 shots and recorded seven saves on the week. Romig has now logged seven shutouts this season. In addition to posting a pair of clean sheets, Romig positioned herself high on the field when UT had possession, getting involved in building the attack.
Freshman of the Week
Makenzie Malham, Arkansas
M • Fr. • Broken Arrow, Oklahoma
Makenzie Malham recorded her first collegiate assist in the match against Vanderbilt, then notched another one a minute and a half later. Her assists helped the ninth-ranked Hogs to their fifth straight league victory, all shutouts, and extend the home match win streak to 18, dating back to 2020. Against Florida, Malham was a part of the attack and fired off a shot on target. She was crucial in starting multiple Arkansas attacks by using her long-range throw-in and broke up several relays all over the field in both matches.