SW Q&A: Julie Foudy asks, what's happened to our women's youth development?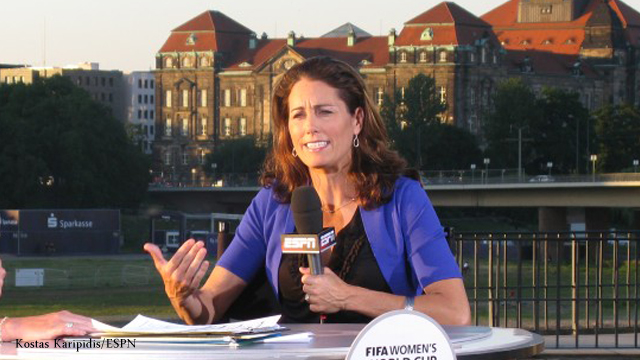 After the U.S. Under-20 Women's National Team seesawed their way to a second-round exit at the FIFA U-20 Women's World Cup in Canada last month, Julie Foudy took to Twitter to express what so many observers felt:
The USA u20 loss in WWC Qtrs last nt has me bothered… & USA u17s didn't even Qualify for their WWC. Needs 2b addressed. Ahhh.

— Julie Foudy (@JulieFoudy) August 18, 2014
The U-20s' underachievement was only the latest in a string of unsettling performances from U.S. youth national teams after years of trophy-hunting.
+ READ: Foudy offers an alternative for our childrens' soccer development, says Dr. Wendy LeBolt
This year the U-17 women failed to even qualify for their age group's World Cup, the second such disappointment in the past three cycles.
And even in events where the U.S. garner positive results, there's a nagging sense that the rest of the world is not only closing the gap on the once-dominant program, but grooming better players, and more efficiently.
A longtime U.S. Women's National Team legend who currently headlines ESPN's women's soccer coverage, the relentlessly busy Foudy was kind enough to share her observations and experiences on this matter in an in-depth conversation with SoccerWire.com. While she repeatedly stressed that she by no means has the expertise or the answers, her thoughts are a valuable addition to the conversation.
SoccerWire.com: You've expressed concerns about the effectiveness of our player development system that other U.S. women's soccer people have felt as well. What do you see when you watch our youth national teams?
Julie Foudy: I'm not in the weeds enough to understand the whole developmental side – honestly, I don't know. I see my role as more, I will stir the pot because I'm concerned by some of the results.
I'm not pretending to be an expert on the developmental side of the game, for the very young girls … People will say, 'What the hell do you know about this?' And I don't, and I don't pretend to know. But there are plenty of people who can, and have strong opinions, and we should hear from them.
What I do know is, just watching these national teams and calling those games over the years … the last four years, outside of the U.S. winning the Under-20 Women's World Cup two years ago, it's not great results for us – especially when we have such a history of always getting at least to a medal position. So that's why I asked the question on Twitter, because what I found was disturbing.
And look, I understand it's hard in a tournament – and I think they did well to get through that group [which contained China, Brazil and eventual champions Germany]. But the thing that concerns me the most is the way we're playing. We just don't look that sophisticated. Everything seems predictable, everything seems to rely on athleticism and speed. There's not a thoughtfulness to the way we've been playing.
I just don't get how, when we have millions of kids playing, we can't be producing some of those players that have a skillset that can take control of a game, or can turn a game.

 
And that is where I get disturbed. Because we should be progressing. When you see the Frances of the world getting so much better, and you see teams like Nigeria beating North Korea 6-2 in that [semifinal] game – the same North Korea team we lost to [in the quarterfinals] – it just doesn't sit well with me.
SW: What do you think we're missing?
JF: As big as this country is and for how many kids that are playing – and this isn't a statement on [U-20s coach] Michelle French or Jill Ellis before that – this is a statement on how in a country so big, with so many kids playing, can we not produce players that have the savvy, like a Vero Boquete, or a Kim Little. When you see some of the best players in the [NWSL] in terms of how they are on the ball and their skills set on the ball, a lot of them are foreigners.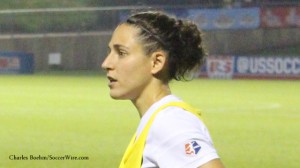 And that's the sophistication – and maybe we have those players and they aren't getting picked, I don't know. But it just seems to me that we're not sophisticated enough at the youth level. When you look at those U-17 and U-20 teams, we don't have enough game-changers in there.
In the past, we've been able to get away with just being athletic and strong and fast, because so many of these other countries hadn't been developing their players. But you're seeing more sophistication from the Japanese, from teams like the Nigerians, that in the past you weren't seeing that consistency. As they increase the funding all over the world, that's going to be the case.
Even against a country like North Korea, where they have such a small population. And maybe they didnt have a pacey player that was going to take on and beat the whole team, one of those type of game-changers, there was obviously a comfort on the ball and a sophistication for holding the ball. And the US ended up chasing most of the game.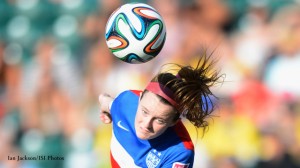 I just don't get how, when we have millions of kids playing, we can't be producing some of those players that have a skillset that can take control of a game, or can turn a game. And again, this isn't a statement against that Under-20 team, because Lindsey Horan is going to be a great player. I thought Rose LaVelle had her moments. But it's just not good enough, and I think we have to start demanding more, because the rest of the world clearly is catching up.
+ READ: FIFA U-20 Women's World Cup loss rings early alarm bells for U.S. Soccer
SW: Is this a question of coaching? Perhaps our players are not prepared for high-pressure situations?
JF: The bigger issue is the bottom of the pyramid, right? The top of the pyramid, they're already developed when they get to that point. The U.S. Soccer Federation spent a lot of time addressing the men's side of development, with the academy. And I haven't seen that same – yes, they brought April [Heinrichs] in and they've hired Michelle French as a full-time Under-20 coach – but have we spent enough time looking at the bottom of the pyramid, and what these teams are doing and how they're developing them?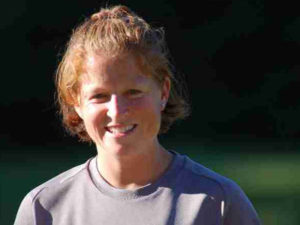 What's happening at the club level? And what's happening in cities? And how we're training them, and what the training sessions are looking like. Are they playing too many games? These are all questions they were looking at on the men's side … It just worries me that the bottom of the pyramid doesn't seem to be funnelling up to the top.
SW: And yet the youth club scene appears to be bigger and more competitive than ever.
JF: I'm from Southern California, so I get how intense it is and how competitive it gets with these clubs. That was never the case when I was growing up. There was no fighting amongst clubs for players and it was a totally different environment. Times have changed, but is it a healthy environment in terms of development and the way we are training our kids. The pay to play structure breeds [this]. They have to get results all the time, or you get fired as the director of the club. Those are all things we should be addressing.
+ READ: Morgan Andrews speaks: Notre Dame star undeterred by U.S. U-20 World Cup snub
SW: What do you remember from your own youth soccer experience?
JF: My parents never came to games. I was the fourth of four kids. If they came to a game my teammates would be like, 'Oh my gosh, what are your parents doing here?' Even at school, they came maybe once a year. Back in the day there weren't that many scholarships to go to school, so it was never a discussion of playing for a scholarship. And it was never just soccer – I played everything. It wasn't until college that I just did soccer.
I know it's a net you fall into, a trap, but as long as we can, I will push diversity in sports, because you need that. I can't stand this idea of specializing, and 'if you don't specialize by the age of 12 then you're never going to get ahead' – it's nuts.
SW: What other sports did you play? How are you approaching this with your kids? (Foudy has a 7-year-old daugher, Isabel, and a 5-year-old son, Declan.)
JF: I loved volleyball. Loved basketball, but it ran the same season as soccer in high school. Played softball, ran track and field. Tackle football! I actually quit soccer one season to play volleyball in high school, and by the end of the volleyball season I was, like, juggling the volleyballs with my feet. Coach would get all angry with me.
But that's why it's good, because it keeps you fresher. I never burned out on soccer. I can't imagine kids today, when they're playing 10 months out of the year, 11 months out of the year – that's got to take a toll on you, mentally and physically.
Just recently with our 7-year-old, we said, 'No, it's too much.' All she's doing is AYSO, and it's one game and one practice per week. There was another group that wanted to sign us up to do another game and another practice a week. Both me and my husband said, she's 7 years old, she doesn't need two games, two practices a week. And we said, 'Izzy, do you want to do both?' And she was like, 'Nah, I'm just good with the one.'
OK, then honor that, you know? Free play is a beautiful thing – we're very conscious of trying not to over-schedule and pack in a million different things. I just want them to enjoy it. And if they gravitate towards soccer, great.