New York Red Bulls announce renewal of partnership with Long Island Junior Soccer League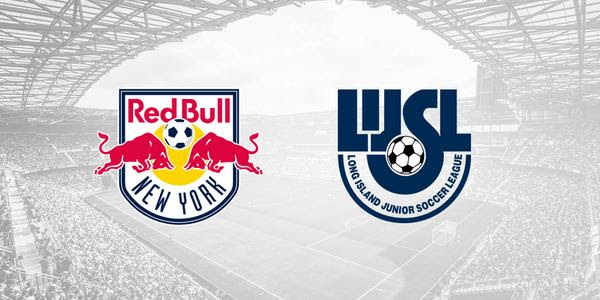 HARRISON, NJ (Via New York Red Bulls) – The New York Red Bulls announced on Wednesday that they will be continuing their successful player development partnership with Long Island Junior Soccer League (LIJSL) which provides exclusive access to Red Bulls training programs.
"The New York Red Bulls are very excited to announce our continuing partnership with LIJSL – an organization devoted to the development and growth of soccer on Long Island," said New York Red Bulls Head of Commercial Operations Marc de Grandpre. "As the area's soccer club which is dedicated to working with our local communities, we are proud to continue our relationship with LIJSL, a group that excels in building children's character through soccer. We are thrilled to continue our mutually beneficial relationship."
"We are extremely excited to continue our relationship with the Red Bulls," said LIJSL President Addie Mattei-Iaia. "Through our joint efforts with the Red Bulls RDS program and the successful summer skills camps program, we are able to provide appropriate training and positive soccer experiences for players of every ability level. The knowledge and professionalism of the Red Bulls staff is second to none, and we are proud to provide our LIJSL players access to their training programs."
Over the past three years, the relationship between LIJSL and the Red Bulls has provided an opportunity and pathway for talented players to progress onto Red Bulls Academy teams. In addition, thousands of young players have benefited from attending LIJSL/Red Bulls summer camps. The organizations will work together in a number of key development areas including:
– Providing LIJSL with exclusive access to host the Red Bulls Regional Development School, an elite training program for boys and girls ages 8 – 14 years. The program, accessible by tryout only will be offered free to players who are members of LIJSL clubs.
– The Red Bulls will be the exclusive summer camp provider for Long Island Junior Soccer League and member clubs will be able to host Red Bulls Skills camps. These Skills Camps will be offered at select location through Nassau and Suffolk counties. Any LIJSL member clubs will have the opportunity to become a host organization.
– Participants at the RDS and Camp programs will also receive a discounted ticket to attend a match at Red Bull Arena, as well as a Red Bulls ball, t-shirt and certificate signed by the entire Red Bulls team.
– Additional benefits such as online curriculum access, access to special events, first team player appearances and drop in visits by the Red Bulls street team will also form part of the partnership.