Super Y League adds Braden River SC, Florida Gulf Coast Dutch Lions FC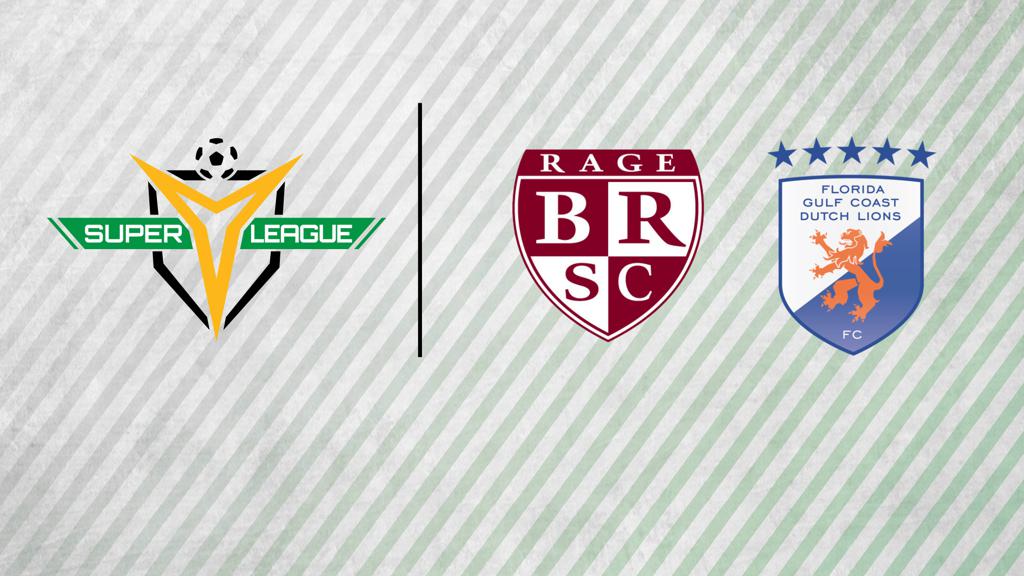 TAMPA, Fla. (Via Super Y League) – The Southeast Division in the Super Y League has added Florida clubs Braden River SC and Florida Gulf Coast Dutch Lions FC.
The two Florida-based clubs will begin competing in 2017.
"We are thrilled to add Braden River SC and Florida Gulf Coast Dutch Lions FC to the Super Y League family," said Matt Reda, Manager of Youth League Operations for the Super Y League. "Both clubs feature strong management committed to player development, capable of producing competitive sides. We are excited to see how they represent west Florida as the 2017 SYL Southeast Division continues to grow."
The Super Y League now provides 92 youth soccer clubs an unparalleled experience with an established player pathway – including the Regional Scouting Series and USL Experience – advanced player tracking, a professional staff and the chance to compete for a North American Championship.
Located in Bradenton, Florida, Braden River SC provides service to more than 1,500 boys and girls in the Manatee County area.
"Our primary objective at BRSC is to develop players," Braden River SC President Brenden Moriarty said. "However, our approach has been to not develop players at any cost. We have taken a deliberate approach to when and how, we as a club, offer the next level of development opportunity for our players. We never wanted to put our players in a position that they would not be appropriately challenged yet able to succeed. We now feel we are ready to take that next step, and for us, the next step is to offer the opportunity to extend the training and playing season through the summer months, which are traditionally a slower time for our players.
"The level of our players' abilities is at a point where they are ready for the next challenge, the level of our coaching is at a point where they are ready for the next challenge and the club is ready to properly administer to the next challenge."
Braden River SC strives to provide a positive and supportive environment for players of all ages at both the competitive and recreational levels. The club currently plays its home matches at Lakewood Ranch Park.
"Joining the Super Y means that our players will be able to train year-round," Moriarty said. "It means that they will get the opportunity to showcase their ability against some of the best players in Florida, and it means that they will have the opportunity to be seen in another venue for coaches and organizations who may be interested in them after graduating from our program."
Consistent with the Dutch philosophy of educating youth soccer players, Florida Gulf Coast Dutch Lions FC focuses on tactical and technical development, as well as intellectual, moral, social and physical growth.
Based in Cape Coral, Florida, the club currently trains and competes at Jim Jeffers Park. Officially unveiled in April 2015, the Florida-based team became the fifth Dutch Lions FC club in the U.S., with the four other teams based in Houston, Dayton, Cincinnati and New York.
"With joining the Super Y League, Florida Gulf Coast Dutch Lions FC adds a new program to their youth academy," Dutch Lions FC's Jouko Gorissen said. "After league games, tournaments and 3-v-3, this is a big step to becoming the best club in Southwest Florida."
Led by Gorissen and Vincent de Weger, Dutch Lions FC strives to enhance the growth of young men and women both on and off the field.
"Florida Gulf Coast Dutch Lions FC wants to give an extra possibility to the players of the club, but also out of the area, the club wants to play on a higher level and to compete with the best players out of the state," Gorissen said.
"It is always good to play extra games, but playing on a higher level against different opponents makes the players better."