Stunning win sends Sporting KC Academy U-18s to USSDA quarterfinals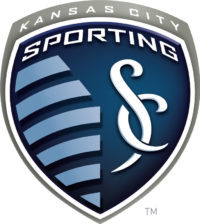 By Sam Kovzan
SportingKC.com
(Via Sporting Kansas City) – It seemed virtually impossible at the beginning of Sunday.
But when the sun had set on Toyota Park in Frisco, Texas, the Sporting Kansas City U-18s were celebrating a miraculous victory that had sealed a spot in the U.S. Soccer Development Academy quarterfinals.
Overwhelming odds were stacked against Jon Parry's side entering their final group stage game in the USSDA Playoffs. The U-18s had suffered a 3-0 defeat to top-ranked Blau Weiss Gottschee two days earlier and their hopes of winning Group H hung by a thread.
In order to advance, the U-18s needed a win against the San Jose Earthquakes, a BW Gottschee loss to the Capital Area RailHawks, and to make up a five-goal difference in the process. BW Gottschee entered the playoffs with a 24-1-1 record, a No. 1 overall seeding and had claimed a pair of shutout wins earlier in the week.
What unfolded next became the top story of the weekend. Sporting KC thrashed San Jose 6-1, scoring five unanswered goals in the final 25 minutes to make up the requisite goal difference in the group. Even more remarkably, BW Gottschee squandered a 2-1 second-half lead to the Capital Area RailHawks — conceding three goals in a game for the first time all season — to make the unlikely scenario complete.
The U-18s received braces from Felipe Hernandez and Will Little, while Absalom Solorio and Nansel Selbol also netted goals during the furious rally. Sporting KC wasone of eight group stage winners in the 32-team field and the only wild card club to advance to the quarterfinals.
Sporting KC U-18 results at USSDA Playoffs
Date
Opponent
Result
Scorers
Wednesday, June 22
Capital Area RailHawks (NC)
W 3-1
Joe Corner
Nansel Selbol
Absalom Solorio
Friday, June 24
Blau Weiss Gottschee (NY)
L 0-3
—
Sunday, June 26
San Jose Earthquakes
W 6-1
Felipe Hernandez (2)
Will Little (2)
Absalom Solorio
Nansel Selbol
Sporting KC is the lowest-ranked team in the USSDA quarterfinals and will now face a familiar foe in No. 2 overall seed FC Dallas on July 7. The clubs split the USSDA regular season series, with Sporting KC winning 3-1 last October and falling 6-0 on May 21.
The four quarterfinal winners will then advance to the U.S. Soccer Development Academy Championships on July 14 and 16 at the U.S. Soccer National Training Center in Carson, California.
2015-16 USSDA Quarterfinal Field
| | | |
| --- | --- | --- |
| Team | Reg. season record | Division |
| FC Dallas | 18-4-3 (2.28 ppg) | Frontier |
| Vancouver Whitecaps FC | 19-1-11 (2.19 ppg) | Northwest |
| Philadelphia Union | 17-3-6 (2.19 ppg) | Atlantic |
| Real Salt Lake AZ | 22-6-8 (2.06 ppg) | Southwest |
| Players Development Academy | 16-5-5 (2.04 ppg) | Atlantic |
| Sacramento Republic FC | 17-8-7 (1.81 ppg) | Northwest |
| Nomads SC | 18-7-11 (1.81 ppg) | Southwest |
| Sporting KC | 14-8-4 (1.77 ppg) | Frontier |
Three other Sporting KC Academy teams competed in national and regional tournaments this weekend. The U-16s were also in Frisco, Texas, ending their season with a strong second-place finish in Group G behind LA Galaxy. The U-16s took a narrow 1-0 loss to LA on Wednesday before rebounding with impressive wins over the New England Revolution (5-1) and Georgia United (3-1).
Meanwhile, the U-15s and U-13s (playing in the U-14 age group) finished their seasons at the U.S. Youth Soccer Region II Championships at Grand Park Sports Complex in Westfield, Indiana. The Sporting KC U-15s won two out of three matches, but were eliminated with a loss to Group B champion Toledo Celtics. The U-13s took two losses and a draw against older competition.