Montreal Impact Academy to host International U-14 Tournament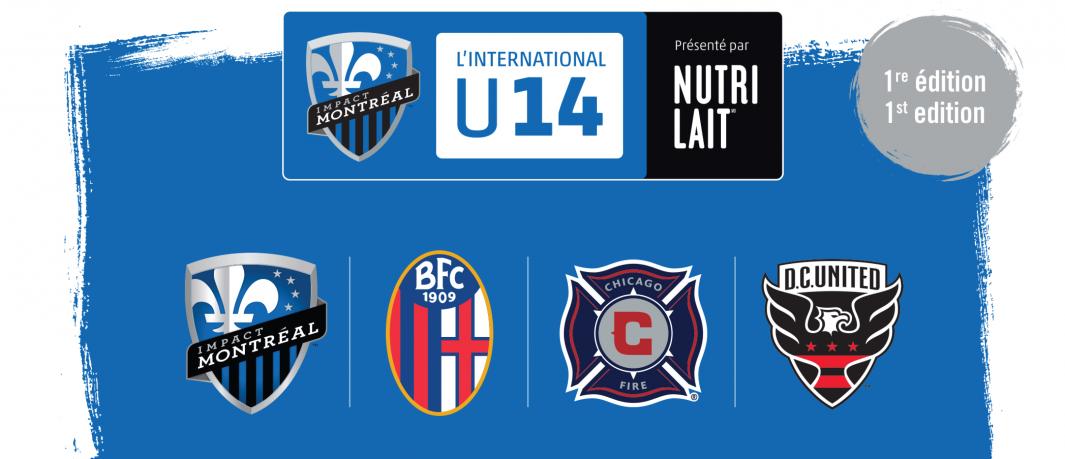 MONTREAL – The Montreal Impact Academy has announced that it will host an international tournament with two other MLS academies and a Serie A academy.
The International U14 will take place at Centre Nutrilait from July 7 to 10. Young Bleu-blanc-noir players will get a chance to take on the Chicago Fire Academy, the D.C. United Academy and the Bologna FC Academy.
"It's an amazing opportunity for the club and the players to host teams of this stature at our training centre and to meet them," said Montreal Impact Academy director Philippe Eullaffroy. "Europe and North America will be together on our fields, which is great. It's also with events such as this one that a player is trained, that he changes and grows in the hope to play at the next level."
The Bologna team will also stay an extra week in Montreal, not only to take part in joint training sessions with the Impact but also to foster technical exchanges between players and coaches.
"When we got the invitation to participate in the tournament, we did not hesitate a moment and accepted with tremendous enthusiasm," said Daniele Corazza, responsible of youth teams at Bologna FC. "It will be a fantastic learning experience for our young players as well as for our entire technical staff. It will also be a great opportunity to discuss and share training methods with the Impact and its Academy."
With this event, the Impact and Bologna yet again confirm an ever-growing technical relationship. Impact goalkeeper Maxime Crépeau already took part in a three-week training camp at BFC last January, while three FC Montreal players – Thomas Meilleur-Giguère, Marco Dominguez and Ballou Jean-Yves Tabla – trained with the club's reserve team.
International U14
Thursday, July 7
4pm: IMFC v Bologna FC
6pm: D.C United v Chicago Fire
Friday, July 8
4pm: Bologna FC v Chicago Fire
6pm: IMFC v D.C. United
Saturday, July 9
10am: Bologna FC v D.C. United
12pm: IMFC v Chicago Fire
Sunday, July 10
10am: 3rd place v 4th place
12pm: 1st place v 2nd place
1:30pm: Medals and closing ceremonies