Sources: MLS to abolish combine, replace with College Cup weekend event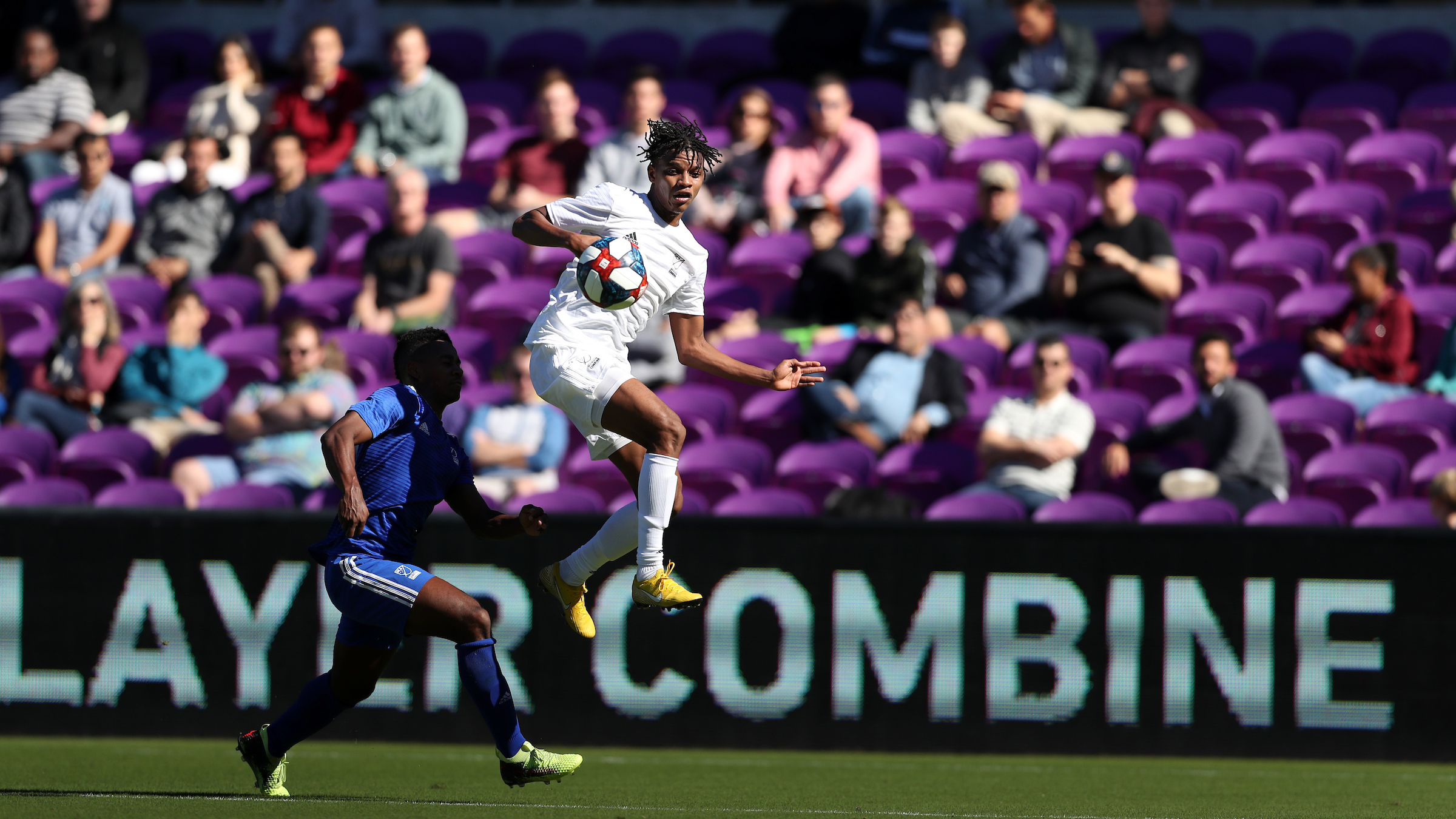 By Charles Boehm
Senior Editor, SoccerWire
We discuss this breaking news on our weekly The SoccerWire Podcast, available now!
Pour one out, Florida hotel bartenders: The MLS combine is dead.
Multiple sources have confirmed to SoccerWire.com that MLS's annual offseason assembly to run the rule over about 70 promising NCAA seniors and a handful of other prospects ahead of the SuperDraft will not happen this winter, shunted into the league's history books as it continues to reevaluate its approach to college soccer.
Typically held in Fort Lauderdale, Orlando or other warm-weather locales, the combine is an American sports-style tradition MLS relied upon in its early years, when NCAA products were a central pillar of roster-building. The gathering of coaches and technical directors also provided rich fodder for trade talks, networking and gossip, often in late-night hotel bar sessions.
More recently, however, the league's growing spending power, increasingly international player pool and academy systems have rendered it a relatively expensive and labor-intensive undertaking with diminishing returns.
"Everyone felt there's a better use of time, there's a better use of resources to maybe put into your own scouting, whatever that may be, whether you're scouting college players, internationally, or whatever," one MLS executive told SoccerWire. "Rather than having your whole staff there they can be out doing different things, getting ready for the season in different ways.
"There's teams that would rather not be there at all."
In the combine's place, the league plans to stage a smaller and much less formal player-evaluation event around the same time and place as the NCAA Men's College Cup in early December. This new mini-combine will apparently involve around 40 invitees, including some underclassmen – a demographic which up to this point has been excluded from SuperDraft eligibility, with the exception of the most promising talents who are signed to multi-year, guaranteed "Generation adidas" contracts to encourage them to leave school early.
The new event, which would not be mandatory for MLS teams' technical staffs to attend as the combine has typically been, would maintain a link between MLS and the college game and provide clubs with a low-key setting in which to track and measure rising prospects.
One source said that the draft process will be updated along the lines of what other sports have done, allowing underclassmen to effectively go on trial without losing their amateur status. If multiple MLS teams express interest in selecting such a player in the first round of the SuperDraft, they could then be offered an MLS contract; if not, they would be able to return to their college teams.
Almost everyone around MLS agrees that the college player pool is of less use to the league than it once was. Beyond that, though, individual clubs take dramatically different approaches to it.
Some basically write off the combine and draft as a heavy expenditure of time and money for players who rarely even make their first-team rosters, much less contribute on the field. Last winter the Philadelphia Union turned heads by trading all five of their SuperDraft picks to expansion side FC Cincinnati in exchange for $150,000 in allocation money, the "Monopoly money" MLS teams can use to buy and pay players in various ways.
Others have picked up diamonds in the rough, like playoff-bound Minnesota United, who have relied on rookie draft picks Hassani Dotson and Chase Gasper this season – the duo logged a combined ‭2,695‬ minutes in league play, the equivalent of 30 games, and Dotson scored four goals. MLS Rookie of the Year award winner Andre Shinyashiki chipped in seven goals and three assists in 31 appearances for the Colorado Rapids after a 28-goal senior season at the University of Denver.
The general feeling is that clubs who wish to look for undervalued and overlooked prospects can continue to do so via the use of their own scouting networks and combine events, as well as newer technology like Wyscout, without the combine. The event itself usually runs nearly a week with matches streamed live on the league's website and ample shoulder activities, requiring hundreds of labor hours as well as flights and hotel nights at peak-season rates.
"Coaches so many times talk about how they are more familiar with a player based on what they did on tape, and in person in college locally, than how they did at the combine," one player agent told SoccerWire. "So with that in mind, it's a giant waste of time and money. They will get similar results from just picking off tape and scouting."
Held in conjunction with the United Soccer Coaches' annual convention, the SuperDraft is also a marketing opportunity and gathering place for MLS, which is why it seems likely to continue as is for the time being – though its utility, too, is up for evaluation in the years ahead.
---
We discuss this change on our weekly The SoccerWire Podcast availble now on Apple Podcasts, Spotify, Google Podcasts, and Google Play. Click the button below to listen to this discussion and more (the USMNT loss to Canada, Development Academy vs High School debate)