SOCAL hosts 64 players at US Club Soccer 2021 id2 Selection Event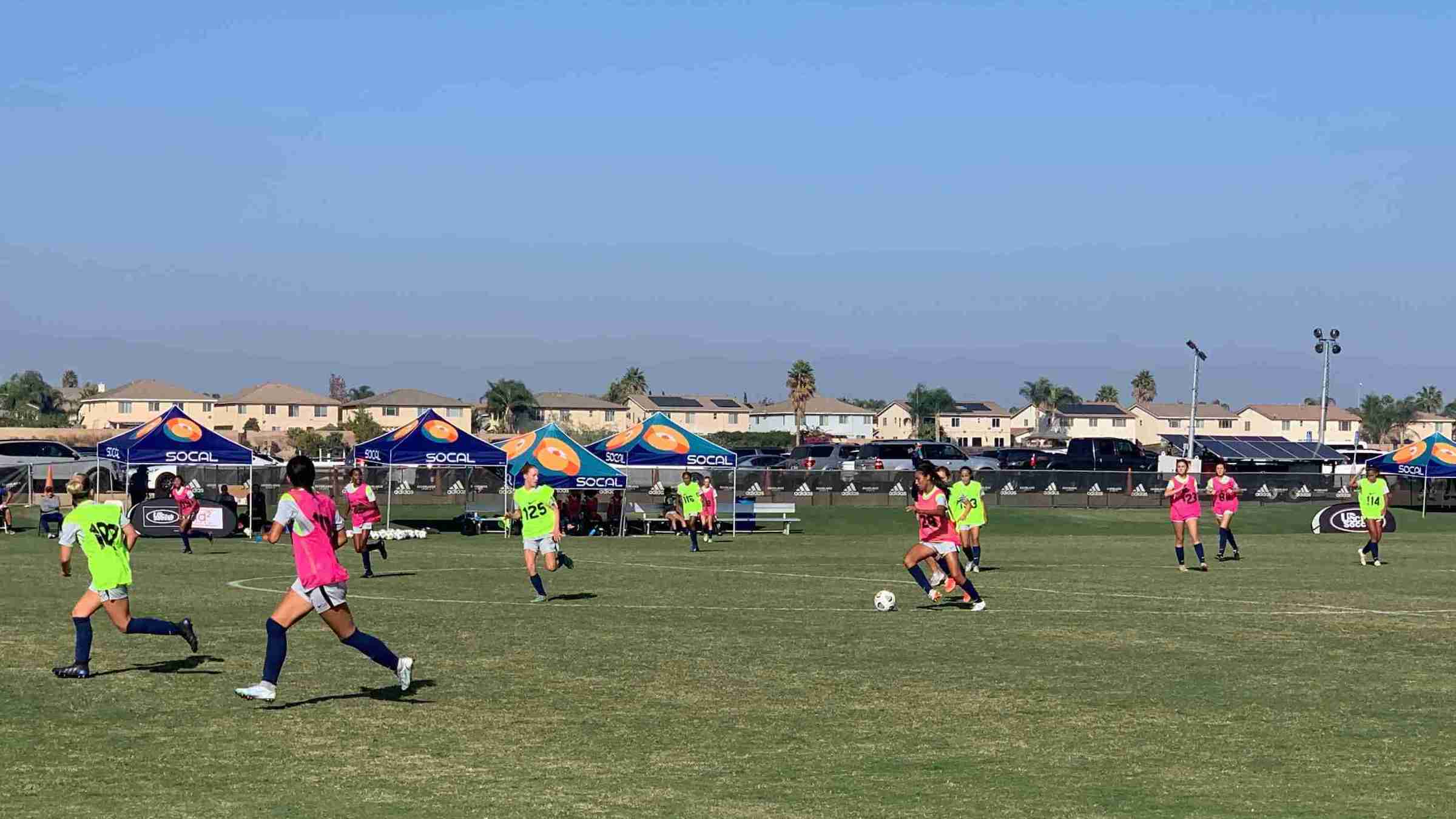 SOCAL Soccer League recently hosted a group of highly-touted players from the state at the US Club Soccer Southern California 2021 id2 Selection event. The event was held at SilverLakes Sports Park in Norco, California.
The id2 selection hosted a total of 64 players from 34 different clubs across the state that that included 32 players that were boys born in 2008 and 32 were girls born in 2007. id2 Selection events, are identification and development opportunities conducted within the id2 Program umbrella. id2 directors Gerry McKeown (boys) and Tricia Taliaferro (girls) attended the event as they aim to find talent in the Southern California region.
Leading up to US Club Soccer's 2021 Southern California id2 selection event, SOCAL had established an extensive player development program that identified 240 boys and 240 girls players in total in the region. The process allows for more elite players in the region to be involved in the identification process and have more opportunities to be evaluated.
"We created high level training and game environments at our regional training centers in August and September to help us select the best 30 players from each region based on their positional characteristics," said SOCAL Director of Special Programming Cris Gilmore. "We feel this program is about identifying and developing high level young players and keeping them in their home environment and creating alternate pathways and challenges for them to help prepare them for higher levels while staying at the club where they have been developing."
The process began with scouting players in their own environments in May, June, and July. Then the top-60 players for both boys and girls groups in each region were invited and given the opportunity to showcase themselves at SOCAL's four regional training centers in Los Angeles, Orange County, San Diego and Inland Empire in August and September. Run by some of the numerous coaches and large staff in each region, the 30 best boys and girls players were invited to compete against the other regions at regional play dates in October.
A total of eight teams were created in total, two teams per region with 15 players on each, then attended regional play dates to compete against other regions. Those play dates had an accumulation of 120 of the top players from all four regions. Following extensive evaluations of players from the play dates, the top-32 players from each boys and girls age groups were invited to the id2 selection event on November 7.
"We also feel this program is about developing the coaches in our region and creating alternate opportunities for them to work with top players and to share ideas and learn from other coaches in the region outside their own club environment," Gilmore explained.
Any club's Director of Coaching is encouraged to submit recommendations of players with youth national team potential. This supplements US Club Soccer's objective scouting process that uses a network of scouts at games, tournaments and other high-level events across the country. Targeted birth years are established every year in consultation with U.S. Soccer in order to align with the scouting priorities for the first youth national teams.