PSWI Courage announce new club structure and staff updates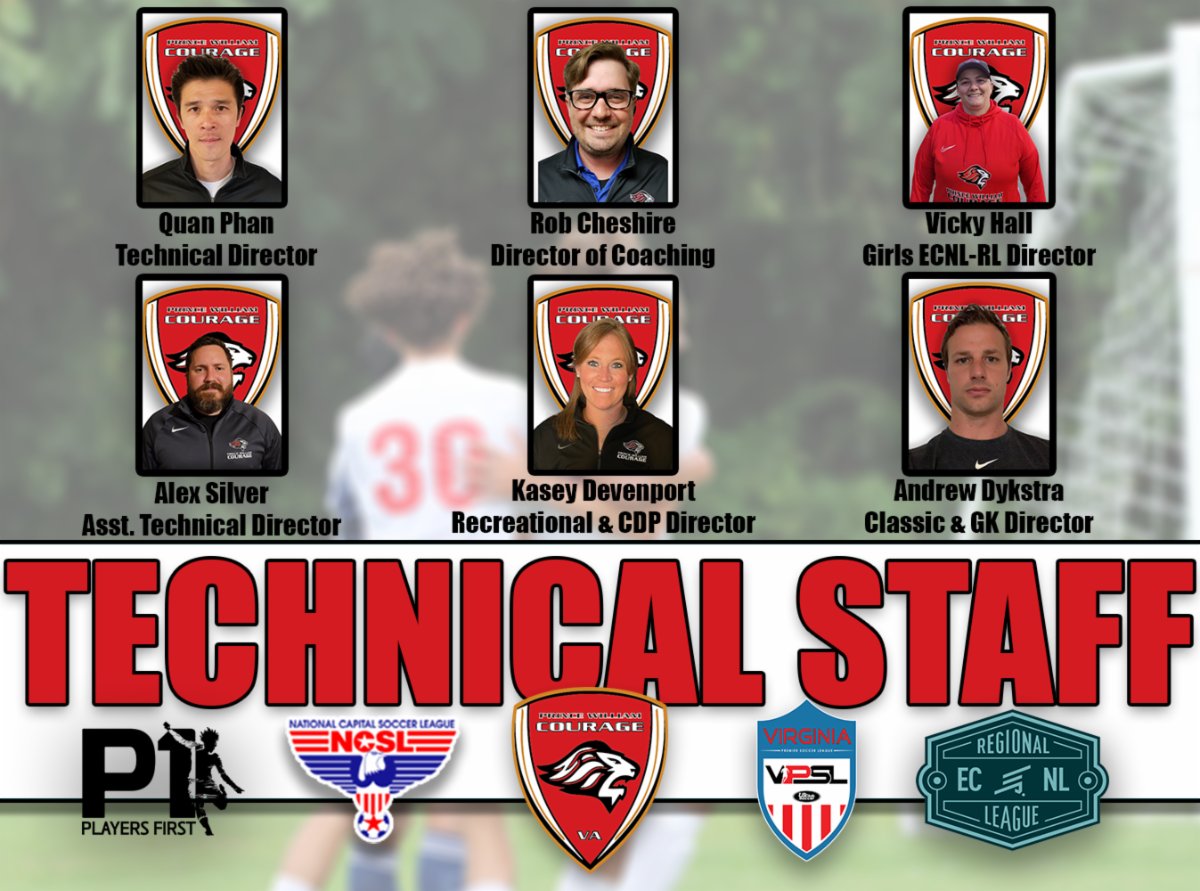 WOODBRIDGE, VA – Prince William (PWSI) Courage announced a new structure and staff beginning in 2022.
PWSI will be welcoming Alex Silver to be a part of the experienced Courage technical staff led by PWSI & VDA Technical and Executive Director Quan Phan. Silver will be joining the current technical structure as the Assistant Technical Director.
Silver, who has been coaching with the club for many years and grew up locally, holds a USSF "B" license, is a former US Youth National Team member, professional player, and college player at Rutgers University. Coach Silver has coached boys & girls teams from U7-U19 at PWSI as well as multiple teams within the VDA Program. He currently serves as head coach for the VDA 2009 Girls ECNL team and assists in player/coach development as well as college recruiting for PWSI.
"I am grateful for the opportunity and look forward to working with our players, families, and coaches." Silver continued in saying, "Previous leadership at PWSI has set the club up for success and I look forward to helping our staff continue to build on that. We have a very bright future and will continue to make meaningful contributions to our community through the beautiful game."
The changes to the Courage technical staff include the transition of Rob Cheshire from the Girls Director of Coaching to the Director of Coaching overseeing both Boys & Girls programs, the hiring of Vicky Hall in July of 2021 to serve as Girls ECNL Regional League Director and Director of Coaching Education, and the hiring of Kasey Davenport in June of 2021 to lead the Courage Development Program (CDP – Pre-Travel) & Recreational Programs.
"Prince William County has a unique, vibrant soccer culture bolstered by an amazing group of players and families," said Phan. "As a club, it is our goal to continue to build upon this foundation to make the playing experience at PWSI something that all players and families are excited and proud to be a part of. The Technical staff is the core of our strong leadership team and these additions and changes to our staff are exciting next steps. I am excited to see this team ensure PWSI's continued growth as a club that is player development focused in a fun and challenging environment."
Rob Cheshire will serve as the Director of Coaching and General Manager, he currently holds his USSF "C" license and Grassroots Educator License. He has coached in the Courage Select Program for more than 10 years at all levels in both the boys & girls program. Over his time as the Girls DOC he made strides in growing the girls program and creating a positive culture amongst the players and coaches. Cheshire currently coaches the VDA East 2010 & 2011 ECNL-RL Boys teams.
Hall, a long time coach and leader in Northern Virginia soccer, comes back to PWSI to take on the role of Girls ECNL Regional League Director. She has her USSF "A" License and Grassroots Educator License. Coach Vicky has held roles with Loudoun Soccer, Gunston as Technical Director, most recently SYC as Girls DOC, and previously with PWSI as Girls DOC. She is currently coaching the 2005, 2006, & 2007 Girls ECNL-RL teams.
Hall said of her opportunity to return to PWSI, "I am very happy to be back with PWSI, after a number of years away it feels good to be back home with coaches, staff, players, and families I have known for years."
Davenport, a former college player at George Mason, holds her USC National License as well as an M.Ed. in Education Leadership. She is a former College Assistant Coach, head coach at Oakton HS, and head coach in the ECNL Regional League since its inception. She leads both the Courage Development Program and the Courage Recreational programs.