Sky Blue FC names Freya Coombe as head coach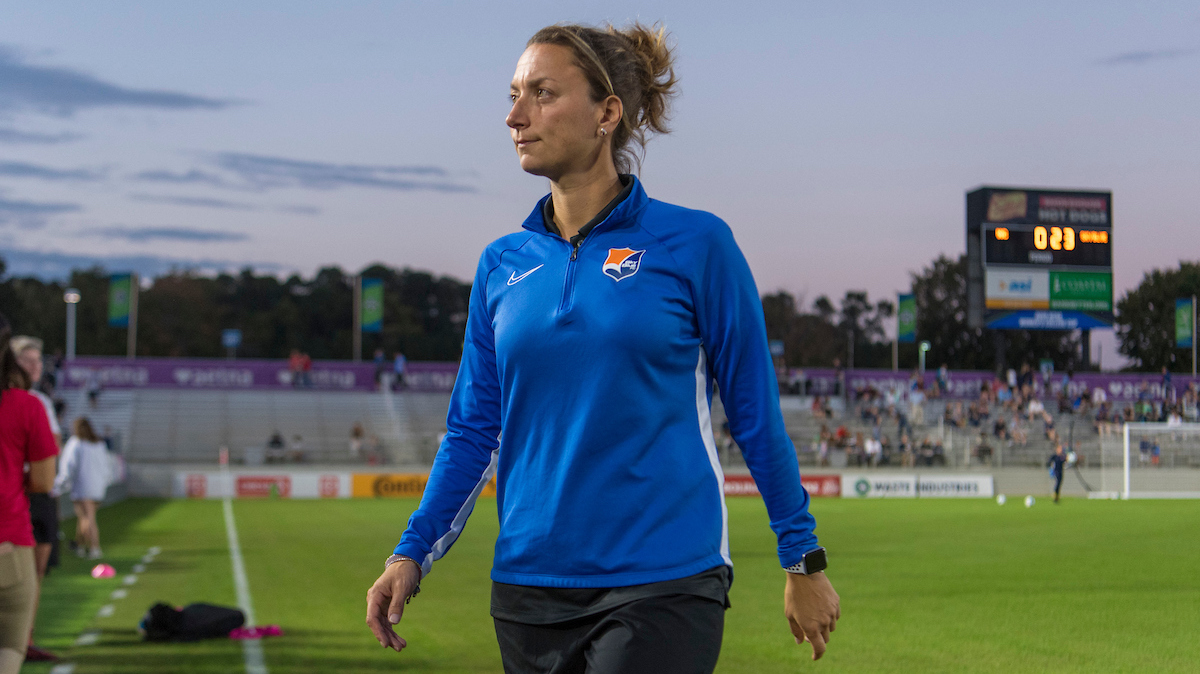 Howell, NJ – Sky Blue FC of the National Women's Soccer League (NWSL) has named Freya Coombe as head coach.
Coombe joined Sky Blue FC in September 2019 as interim Head Coach and will lead the team next year in its first ever season at Red Bull Arena in Harrison, NJ. Prior to joining the club, Coombe served as the Director of Scouting and as Development Academy Coach for New York Soccer Club.
"Freya is extremely talented and her passion for soccer is infectious," said Owner Representative Tammy Murphy. "Freya, Alyse, and I work extremely well together, and Freya's undeniable work ethic made our decision easy. She earned the trust and respect of our players quickly last season, and her steady leadership will provide consistency as we relocate to Red Bull Arena."
Coombe played five years at Reading FC in England, a club that is now a part of the Barclays FA Women's Super League. She also coached at the club for seven years, serving as the Director of Coaching for the Reading FC Centre of Excellence and as the Women's Development Team Manager for Reading FC Women. She holds USSF B and UEFA B licenses and anticipates receiving her USSF A license this year.
"We are thrilled to continue the work we began with Freya this past season as this club continues to progress and push forward," said Sky Blue General Manager Alyse LaHue. "She is the embodiment of the culture we're striving to develop, and I'm excited to have her back as we build a new future for Sky Blue."
"I'm extremely humbled and grateful to management, ownership, the players, and the Sky Blue family for giving me the opportunity to be the head coach of this energized club." said Coombe. "We laid a strong foundation for success last year, and we're already working diligently this offseason to help the organization take the next step."
Coach Coombe and leadership anticipates making further staffing and player announcements shortly.