Several Tri-State area teams stand out at ECNL San Diego Showcase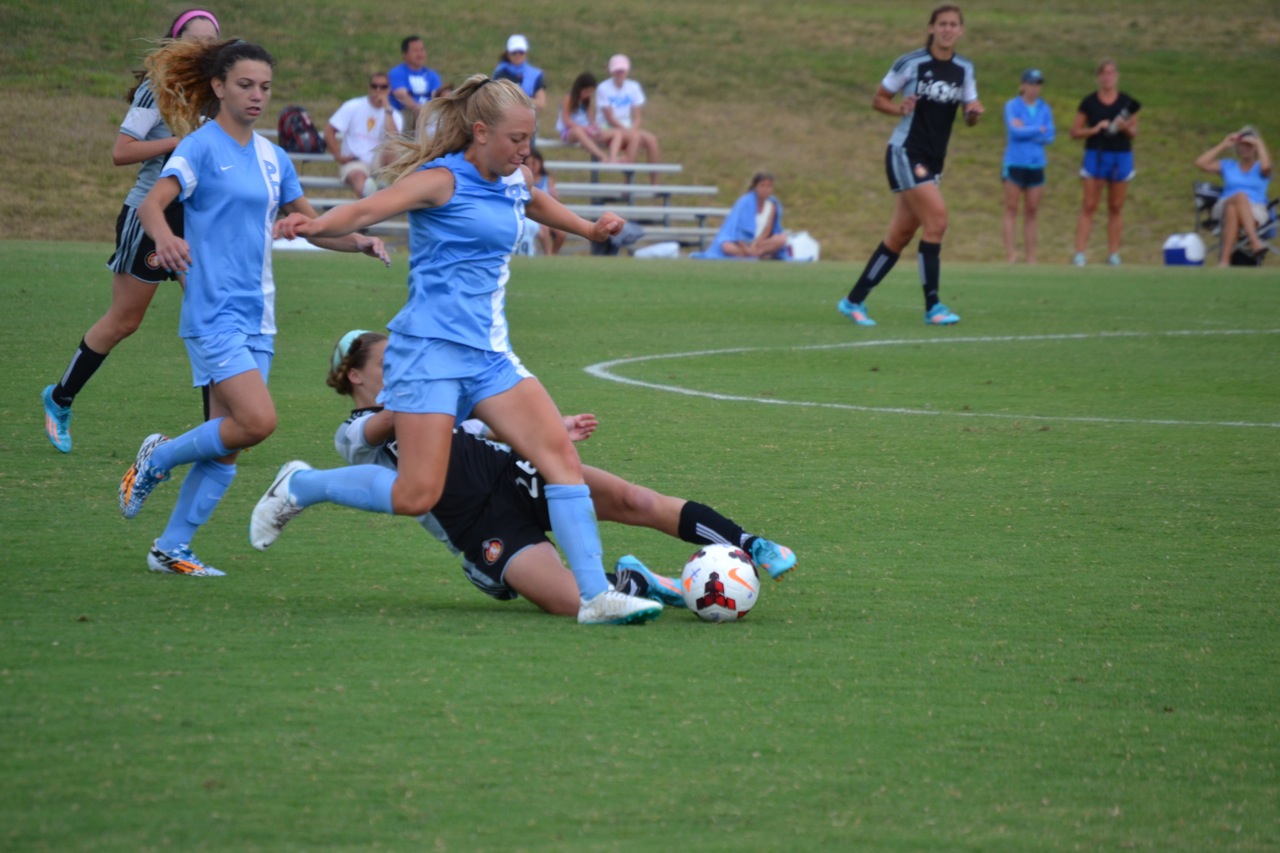 Tri-State area ECNL clubs PDA, Match Fit Academy, FSA, World Class FC, Connecticut FC and Albertson SC traveled West this past weekend to compete in the ECNL San Diego Showcase among a collection of teams from every region of the United States. Among the top performances of the weekend included the PDA U-14s, Match Fit U-16s, FSA U-16s and World Class U-17s.
PDA's U-14 side went 1-0-2 at the event picking up points in every game. They played Real Colorado to a scoreless draw on Friday morning, overpowered Pleasanton Rage 3-0 on Saturday and tied Mustang SC 3-3 in a high-flying match on Sunday.
Match Fit and FSA each went 2-1-0 in the U-16 age group, with Match Fit beating Crossfire Premier 2-0 on Friday and Mustang SC by the same result on Saturday before losing a tough 1-0 game to Colorado Rush on Sunday conceding their only goal of the weekend. FSA lost 2-1 to Utah Avalanche on Friday before reeling off 1-0 wins over San Diego Surf Composite and Santa Rosa United to close the event.
World Class U-17 opened the showcase with a 2-0 win over Utah Avalanche, lost 2-0 to California side MVLA on Saturday and rallied to beat Las Vegas Premier SA 3-0 on Sunday to close the event with a statement win.
See below for full results for Tri-State area teams at the ECNL San Diego Showcase… 
U-14
| | | | |
| --- | --- | --- | --- |
| Apr 10 8:00am | | | |
| Apr 10 8:20am | | | |
| Apr 11 8:00am | | | |
| Apr 11 8:00am | | | |
| Apr 11 12:30pm | | | |
| Apr 11 6:30pm | | | |
| Apr 12 7:30am | | | |
| Apr 12 7:30am | | | |
| Apr 12 12:00pm | | | |
| Apr 12 12:00pm | | | |
U-15
| | | | |
| --- | --- | --- | --- |
| Apr 10 12:20pm | | | |
| Apr 11 10:00am | | | |
| Apr 11 10:30am | | | |
| Apr 12 11:30am | | | |
U-16
| | | | |
| --- | --- | --- | --- |
| Apr 10 10:00am | | | |
| Apr 10 10:20am | | | |
| Apr 10 10:20am | | | |
| Apr 10 12:20pm | | | |
| Apr 10 12:20pm | | | |
| Apr 10 4:00pm | | | |
| Apr 11 8:20am | | | |
| Apr 11 10:00am | | | |
| Apr 11 10:00am | | | |
| Apr 11 2:00pm | | | |
| Apr 11 4:00pm | | | |
| Apr 11 4:20pm | | | |
| Apr 12 9:15am | | | |
| Apr 12 11:15am | | | |
| Apr 12 11:30am | | | |
| Apr 12 1:15pm | | | |
| Apr 12 3:15pm | | | |
| Apr 12 3:15pm | | | |
U-17
| | | | |
| --- | --- | --- | --- |
| Apr 10 10:20am | | | |
| Apr 10 12:00pm | | | |
| Apr 10 2:00pm | | | |
| Apr 10 2:00pm | | | |
| Apr 10 2:20pm | | | |
| Apr 10 4:00pm | | | |
| Apr 11 10:20am | | | |
| Apr 11 10:20am | | | |
| Apr 11 12:00pm | | | |
| Apr 11 12:00pm | | | |
| Apr 11 4:20pm | | | |
| Apr 11 4:20pm | | | |
| Apr 12 9:15am | | | |
| Apr 12 9:30am | | | |
| Apr 12 9:30am | | | |
| Apr 12 11:30am | | | |
| Apr 12 1:15pm | | | |
| Apr 12 1:30pm | | | |
U-18
| | | | |
| --- | --- | --- | --- |
| Apr 10 2:20pm | | | |
| Apr 11 12:20pm | | | |
| Apr 11 12:30pm | | | |
| Apr 12 9:15am | | | |
| Apr 12 3:30pm | | | |