Braddock Road's Scotsman Brian Welsh nurtures Va. talent: "If you develop individuals, you develop the team"
After years of playing professional soccer, many seek to pay the game back by teaching youngsters in the ways of the world's most popular sport.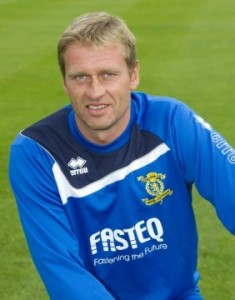 Brian Welsh, a former Scotland youth international and distinguished Scottish Premier League defender for more than a decade, is doing just that with Northern Virginia's Braddock Road Youth Club.
Born in Edinburgh, Welsh was a professional soccer player for 14 years, including an 11-year stop at Dundee United highlighted by a Scottish Cup triumph and time in UEFA competition as the "Tangerines" of his era did their best to break into the SPL's traditional power structure.
He went on to manage two Scottish first-division teams, ran Livingston FC's youth development program and was caretaker for the professional team, among other duties.
"I've managed," Welsh said. "But I want to give something back. I really care about the development of players. I don't think it is done right … I think it is important for the future of the game that you have your best coaches, your better coaches, coaching your youngest kids."
Now serving as technical director for BRYC, he just hoped to bring his knowledge stateside and make an impact. He began working with older kids, but that wasn't what he truly wanted.
"I can make a difference with the younger kids," he said. "When I first came, I was only involved with the older kids, 15, 16, things like that. I looked at them, they start playing high school, so you are not getting them on the training ground [regularly]. It's very difficult to make a difference.
"A lot of people don't realize. They judge everything on the game, how the team is doing, what is the result."
[ +Home or Abroad? Tab Ramos on the dilemma facing young American professionals ]
His focus has been aiding kids with their technique, understanding of the game and instilling the power in them to be decisive on the pitch.
Welsh said that at least 90 percent of the development of a player occurs on the training ground.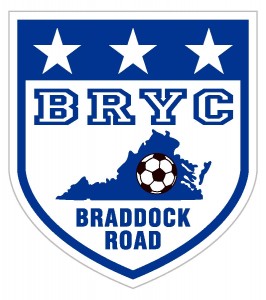 "It's all the habits, techniques, trying to make decisions for themselves," he said. "I think people in this country, they look more at how the team is doing. If you develop individuals, you develop the team."
He says more than 50 players that he has trained have gone on to play pro.
The opportunity to coach in Virginia came about after visiting his son, who was playing college soccer at the University of Maryland-Baltimore County.
Now, working with the youngsters, he hopes it pays off down the road.
"Our club, we are very-much development focused," Welsh said. "There are a lot of clubs that are trying to do it the right way, get the ball, pass it. Coaches get results at early ages by sharing the ball up the field.
"The training environment is the most important thing in the development of players."
His impact hasn't gone unnoticed.
FIVE FUN QUESTIONS

What is the biggest issue facing American soccer?

"Passion," Welsh said. "Passion for the game."

What is your favorite pro team?

"Dundee United — Although growing up, I never really supported that team. All you wanted to do is play."

Best player in the world not named Lionel Messi or Cristiano Ronaldo?

"For me, [FC Barcelona midfielders] Iniesta and Xavi," Welsh said.

Best player in the history of the sport?

"Maradona."

This summer during the World Cup in Brazil, the United States face a difficult group with Portugal, Germany and Ghana. How far will they go?

"I'll be cheering for them," Welsh said. "But out in the first round."
"I think his impact has been tremendous in that he brought from Europe some new ideas," said Chris Jennings, one of his colleagues at BRYC.
"I've been coaching in this area for a number of years, and [Welsh has shared] some things that I have never seen before, some simple things that make the kids think.
"He brought a lot of innovative ways to help kids make decisions and [improve their] instincts … It's been really neat."
One of the issues with the game here, Welsh said, is kids – and their parents – playing for points, trophies, etc. at the ages of 12 and 13. He says the focus should be on development first.
"What are we trying to achieve? It is difficult," Welsh said. "Some people think that is how kids are developing, if they see the team's doing well."
After carving out a living one of the sport's ancestral homes, now he hopes to change the mindset, style and future of the Washington, D.C. area's youth soccer hotbed.
And that starts on the training ground, a place that Welsh considers home.