Jefferson Cup: For NCAA coaches, a uniquely challenging recruiting weekend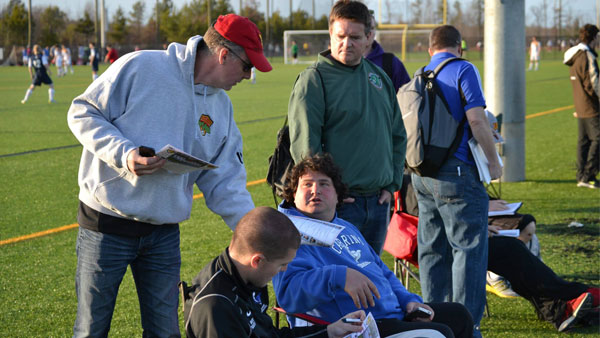 Richmond, Va. — Of the hundreds of players on show at the Jefferson Cup in central Virginia, many have aspirations of playing college soccer, and the opportunity to showcase their skills against teams from across the country is the perfect place to prove themselves.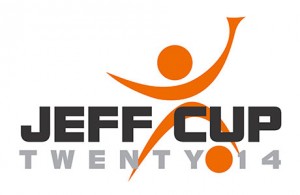 The Jefferson Cup also represents both an opportunity and a challenge for the hundreds of NCAA coaches in attendance, who come to the tournament to scout prospective recruits, some of whom may not be available at that level for another two years.
While the recruiting process is not just focused on this one tournament, coaches definitely see it as useful when it comes to evaluating prospects due to the standard of play on offer.
"Players get to play against different teams, and teams from a higher level," Tom Eichhorn, assistant coach at Rowan University in Glassboro, N.J. told SoccerWire.com during Jeff Cup's 2014 Girls Weekend. "You get to show what you can do against players from across the country."
The challenge comes when coaches try and work out which players to watch from the numerous ones who contact them and are interested in their programs. Given the sheer scale of the tournament and the number of venues it encompasses, ensuring that they make the process as efficient as possible can be tough.
"It can be difficult," said University of Tennessee assistant head coach Dean Ward. "There are so many players to watch, and if you don't have that many staff down here it can be hard to see everyone.
"Sometimes, it's just a case of standing in between two or three fields and trying to keep an eye on all of them."
The geographical location of teams relative to colleges can therefore play a large role when coaches decide which players to watch.
"We look to focus on the New Jersey teams, as we're a New Jersey state college," Eichhorn added. "We try to fill all the gaps that way."
Aaron McGuinness, assistant head coach of Thiel University in Greenville, Pa., agrees: "I try to look at clubs that are closer to the school within a two or three-hour radius to begin with, and see which players have been in contact. From our point of view, there's definitely some very good Division III players out there."
The format of the tournament can also be beneficial for players looking to impress college coaches. With just one game a day for teams as opposed to other tournaments where they may be multiple per day, players have a better chance to rest and recuperate and so are more likely to perform at their best.
"In a tournament that requires multiple games in a day, if you've played 90 minutes and you're tired it can be difficult to fight that fatigue in the following matches," adds Eichhorn.
Despite being one of just a number of factors that go into the recruiting process, it is clear that NCAA coaches view the Jefferson Cup as very important for identifying potential players. With so many players and coaches in one place, it can be invaluable for schools who are looking to fill their rosters with talent.
"It's a good showcase in front of so many coaches, you get to see multiple teams from different areas in one place," McGuinness says.
"We're looking to fill out places in the roster, getting chances to see juniors and sophomores that we don't always get the chance to see," added Eichhorn. "It's good to see the classes that are out there, the girls who are still uncommitted to colleges."
When recruiting college soccer players, coaches have a number of different factors to consider, not just an individual's success or failure at a showcase tournament like the Jefferson Cup.
However, performing well on a stage like this one can be enormously helpful to a player's prospects as they look to continue their soccer education.