Sacramento area Placer United SC enters U.S. Soccer Girls' DA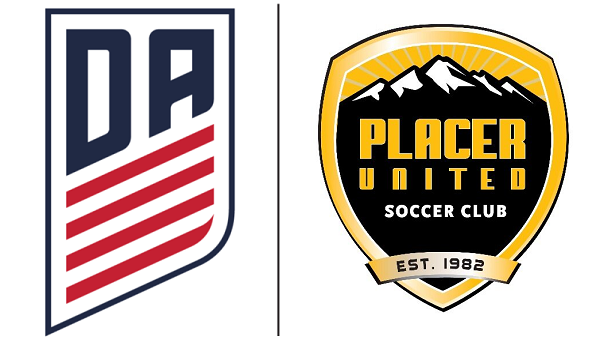 Rocklin, CA (Via Placer United SC) – Sacramento, California area club Placer United SC has joined the U.S. Soccer Girls' Development Academy for the inaugural 2017-2018 season.
Placer United will field teams in all four age groups: U14 (2004), U15 (2003), U17 (2002/2001), and U19 (2000/1999).
"Placer United is honored to be part of the new U.S. Soccer Girls' Development Academy program," said Paul O'Brien, Director of Soccer Operations. "We were evaluated on the quality and U.S. Soccer licenses of our coaching staff, the club's facilities, staff to player ratios, and our history of player production to Youth National Teams and professional teams, to name just a few of the rigorous qualifications. Our coaches have really done a great job of continued coaching education and achievement of higher level USSF soccer licenses so we can improve and better educate our players in a game that gets more challenging at the higher levels of play," added O'Brien.
+READ: Sky Blue FC, New York SC partner to join U.S. Soccer Girls' DA
With a primary focus on player development, the girls' program philosophy includes an appropriate training-to-game ratio, playing fewer but more meaningful games, as well as, providing assistance for coaching education and development. U.S Soccer is paving the way for female youth soccer players to compete at the highest level possible.
Since 2007, the boys U.S. Soccer Development Academy has grown to be the elite male youth player development model across the country. It has significantly improved the everyday environment for players, coaches, referees, and clubs.
Placer United's Girls Technical Director, Sarah Fawcett, noted, "As a coach of young girls in this sport, this is huge news for our club and all the girls within our soccer community. It's clear that the DA represents the highest level of play for boys' soccer in the United States. Now, our girls will have the same opportunities as they look to progress to collegiate, professional leagues, and international football."
Competitively, the girls' program will feature local and regional matches and opportunities for players to showcase their talents at regional and national events. The season will be structured over a 10-month period with clubs participating across the country organized by divisions and conferences with national and/or regional events incorporated into the overall program.
U.S. Soccer is launching the Girls Development Academy Program as an effort to advance the development of world-class female players. The Academy will focus on positively impacting the everyday club environments to assist in maximizing the female youth player. U.S. Soccer Girls' Development Academy games will be scouted by U.S. Soccer and the program will serve as a pathway to U.S. Soccer Youth National Teams.