Rutgers men's soccer announces signing of two sophomore transfers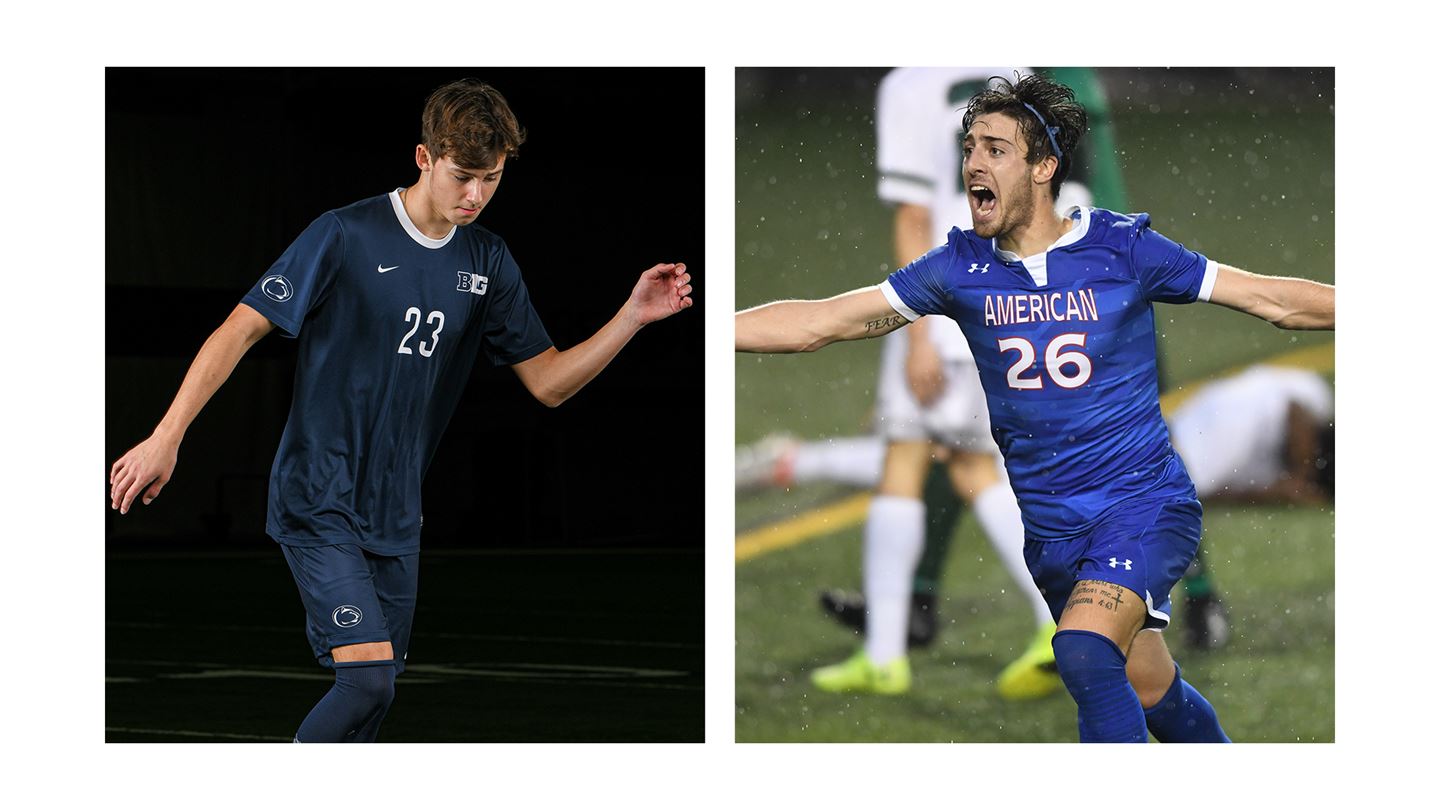 PISCATAWAY, N.J. – Rutgers men's soccer head coach Jim McElderry has announced the addition of sophomore transfers Jason Bouregy and Jace Orvos to the 2021 roster.
The two transfers are part of a now nine-member newcomer class for the 2021 Fall season, joining the seven freshmen announced in April.
Bouregy (pronounced BRU-jee) is a Paramus, New Jersey native with a year of collegiate experience with American University of the Patriot League. The midfielder saw action in all of American's nine matches during the shortened 2021 Spring season, earning five calls to the starting lineup. He finished tied for the team lead with three assists, one of which came on the opening goal of the Patriot League championship game in April.
Bouregy has strong roots in New Jersey club soccer, playing eight seasons for World Class FC and making an appearance in the 2018 ECNL Northeast final. In 2019, he was a starter for PDA's U.S. Soccer Development Academy team after playing 2017 and 2018 for the New Jersey state Olympic Development Program team. Most recently, Bouregy played with the New York Red Bull Under-23 Team.
"Jason had a very productive freshman year at American University," McElderry said. "He is a technical midfielder who can play a few different positions. He also has great experience playing at a high level this past summer with Red Bull U23 team. I am looking forward to Jason helping us immediately."
Orvos is from Belle Mead, New Jersey and spent his freshman year at Rutgers' Big Ten foe, Penn State University. Orvos did not see action during the shortened 2021 Spring campaign for the Nittany Lions.
Prior to college, Orvos played 11 seasons with PDA in New Jersey, helping his team to the national quarterfinals during the 2018-19 season. Orvos scored 14 goals and added 11 assists during that national quarterfinal run for PDA. Orvos played his high school soccer with Montgomery in Skillman, New Jersey.
"Jace is a very good athlete that can play as a left back or a left-sided midfielder," McElderry said. "He was a bit unlucky his first year in college with injuries. Now that he is healthy, I am confident Jace can add to our team on both sides of the ball."
The Scarlet Knights, fresh off tying its best record in the Big Ten during the 2021 Spring season, open the Fall campaign with the return of non-conference action on Aug. 26 against Delaware at Yurcak Field.