Rosters, schedule announced for ECNL PDP event in Santa Rosa, Calif.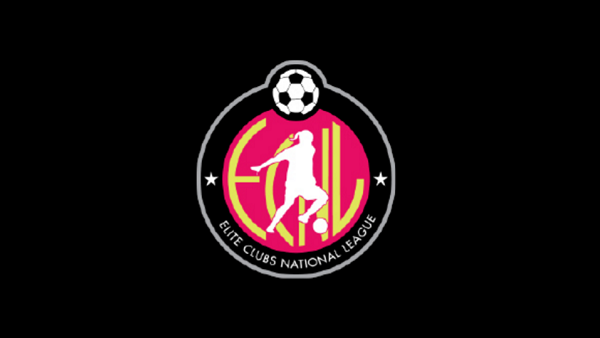 The rosters and schedule for the Elite Clubs National League Player Development Program (PDP) event to be held March 11-13, 2016 in Santa Rosa, California have been announced.
The PDP Northwest (Bay Area) event will be held at the Trione Fields in Santa Rosa, CA, with some of the best players from the following ECNL clubs in the Northwest: De Anza Fore, Mustang SC, MVLA, Pleasanton Rage, San Juan Soccer Club and Santa Rosa United.                                   
Rosters
Team One
| | | | |
| --- | --- | --- | --- |
| Jersey # | Player Name | Position | Club |
| 91 | Kaylie Collins | GK | Mustang SC |
| 1 | Kristina O'Donnell | D/M/F | San Juan SC |
| 2 | Sarah Broacha | D/F | Mustang SC |
| 3 | Samantha Dukes | D | Pleasanton Rage |
| 4 | Kelsey Hill | D | San Juan SC |
| 5 | Samantha Zepponi | D | Santa Rosa United |
| 6 | Heather Huene | M/F | San Juan SC |
| 7 | Chloe Colbert | M | Santa Rosa United |
| 8 | Luca Deza | M | De Anza Force |
| 9 | Tera Ziemer | M | Santa Rosa United |
| 10 | Makenzie Farro | F | Mustang SC |
| 11 | Ariana Nino | F | Mustang SC |
| 12 | Ellen Smolarski | F | San Juan SC |
Team Two
| | | | |
| --- | --- | --- | --- |
| Jersey # | Player Name | Position | Club |
| 92 | Claire Howard | GK | Santa Rosa United |
| 13 | Allie Coyne | D/M | MVLA |
| 14 | Mariah Brown | D/F | Pleasanton Rage |
| 15 | Kimaya Cole | D | San Juan SC |
| 16 | Jordan Girman | D | Santa Rosa United |
| 17 | Amaya Zabalza | D | De Anza Force |
| 18 | Sara Bermudez | M | De Anza Force |
| 19 | Giuliana Calia | M | MVLA |
| 20 | Marley Walke | M | Pleasanton Rage |
| 21 | Taylor Bray | F | Santa Rosa United |
| 23 | Erin Ospeck | F | Mustang SC |
| 24 | Rachel Speros | F | Mustang SC |
Team Three
| | | | |
| --- | --- | --- | --- |
| Jersey # | Player Name | Position | Club |
| 93 | Natalie Hill | GK | MVLA |
| 25 | Marlee Nicolos | GK | San Juan SC |
| 26 | Raquel Krampert | D/M/F | MVLA |
| 27 | Taylor Noval | D/M | Pleasanton Rage |
| 28 | Kylie Kerr | D | Mustang SC |
| 29 | Brianna Van Giesen | D | Santa Rosa United |
| 30 | Kitana Gonzalez | M/F | Santa Rosa United |
| 31 | Sarah Mirr | M/F | Pleasanton Rage |
| 32 | Isabella Perez | M/F | Mustang SC |
| 33 | Emiko Groth | M | Mustang SC |
| 34 | Maddie King | M | San Juan SC |
| 35 | Julia Roberts | M | San Juan SC |
| 36 | Emily Tomz | M | MVLA |
| 37 | Lily Arbabaraghi | F | Mustang SC |
| 38 | Leslie Fregoso | F | San Juan SC |
| 39 | Lexi Romero | F | Pleasanton Rage |
Team Four
| | | | |
| --- | --- | --- | --- |
| Jersey # | Player Name | Position | Club |
| 94 | Ariana Romero | GK | Santa Rosa United |
| 95 | Bella Turek | GK | Mustang SC |
| 40 | Paris Fox | D/M | MVLA |
| 41 | Amaya Tomlinson | D/M | De Anza Force |
| 42 | Anastasia Kravitz | D/F | De Anza Force |
| 43 | Kenzie Bray | D | Santa Rosa United |
| 44 | Sydney Shepherd | D | Mustang SC |
| 45 | Vanessa Mejia | M/F | Pleasanton Rage |
| 46 | Diana Morales | M/F | De Anza Force |
| 47 | Megan Hansen | M | San Juan SC |
| 48 | Bethany Parry | M | MVLA |
| 48 | Lucienne Tang | M | De Anza Force |
| 50 | Laura Carceroni | F | MVLA |
| 51 | Nikki Lee | F | De Anza Force |
| 52 | Mia Shenk | F | MVLA |