Rosters announced for ECNL Girls Florida National Selection Games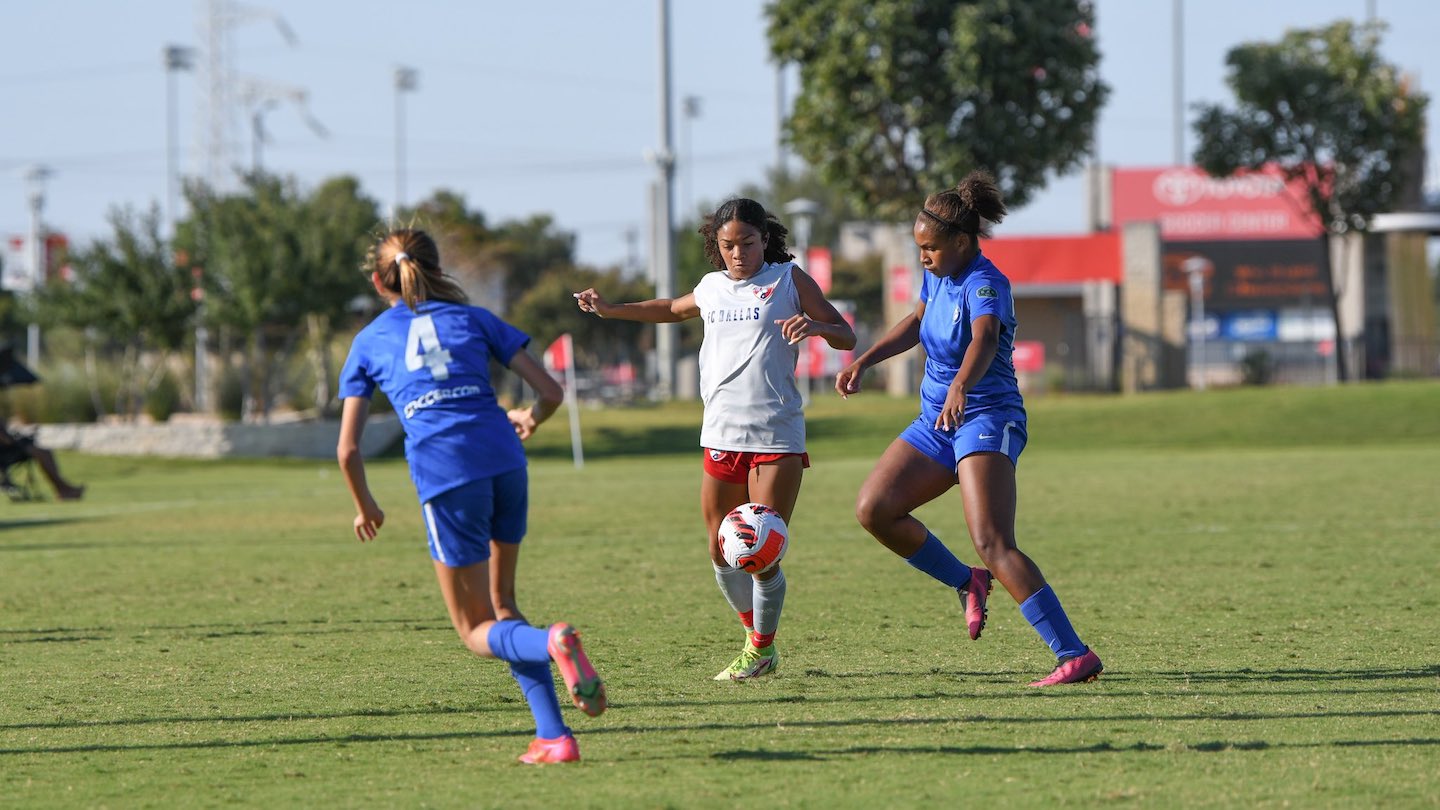 RICHMOND, Va. – The ECNL Girls announced the rosters for this weekend's ECNL Florida National Selection Games.
There will be two National Selection Games in Florida, one featuring U16/17 players and one featuring U18/19 players, and the two games will take place simultaneously at Premier Sports Campus on January 8, 2022 at 6:00 p.m. The U16/17 contest will be on Field 6, while the U18/19 game will take place on Field 7.
The ECNL National Selection Games are "all-star" matches that bring top players at each regular season ECNL National Event together for representative competition on the first day of the event. They are one component of the ECNL National Selection Program, which encompasses all player identification and development programs within the league.
"Throughout this season, the ECNL National Selection Game series has been a highlight of each national event," said Jen Winnagle, ECNL Chief Operations Officer and Girls Commissioner. "The atmosphere at these contests is unrivaled and it's an incredible opportunity for these athletes to showcase their talent in front of colleges, their teammates, and their peers across the league."
Players were selected for the games by ECNL Player Identification staff through a combination of scouting and recommendations based on performances over the past several months. These athletes will not compete for their clubs on this day in order to properly rest and prepare for the National Selection Game.
Both National Selection Games will be uploaded to YouTube in full following the conclusion of the matches.
U16/17 Rosters
East
Kennedy Bell (Charlotte SA)
Carolina Benitez (East Meadow SC)
Ava Boyd (Pittsburgh Riverhounds)
Cassidy Brown (Match Fit Academy)
Sofia Bush (Sporting Iowa)
Katelyn Carroll (Charlotte Independence)
Katie Shea Collins (Tennessee SC)
Izzy Engle (Minnesota Thunder Academy)
Casey Forman (FC Delco)
Faith Graziano (Connecticut FC)
Claire Hutton (World Class FC)
Grace Jackson (Internationals SC)
Kiley Kukan (SLSG Navy)
Taylynn Levi (Pride SC)
Bella Najera (Eclipse Select SC)
Elanor Shirkey (Midwest United FC)
Abigail Unkraut (Kings Hammer SC)
Kendell Williams (Eclipse Select SC)
West
Lauryn Contini (Cleveland Force SC)
Lola Foley (Solar SC)
Kearstyn Gladden (UFA)
Hannah Jibril (Pipeline SC)
Maggie Ledwith (SUSA FC)
Ava McDonald (FC Dallas)
Lisa McIntyre (FC Bucks)
Audrey Oliver (Ohio Premier)
Atlee Olofson (Sting Austin)
Samiah Shell (Pacific Northwest SC)
Elly Slensky (FC Bucks)
Chloe Soto (Oklahoma Energy FC)
Olivia Thomas (Michigan Hawks)
Linda Ullmark (WNY Flash)
Francesca Valverde (FC Stars Blue)
Makayla Werner (Crossfire Premier)
Kaelyn Wolfe (Penn Fusion SA)
U18/19 Rosters
East
Reagan Amberson (PDA)
Lilley Bosley (Liverpool FC IA Michigan)
Njeri Butts (GSA)
Maddie Dahlien (Minnesota Thunder Academy)
Aliyah Dockter (Seattle United)
Jordynn Dudley (UFA)
Maria Galley (FSA FC)
Sarah Holland (Atlanta Fire)
Sophie Homan (Liverpool FC IA Michigan)
Sydney Lindeman (Pittsburgh Riverhounds)
Paige McSwigan (Jacksonville FC)
Andra Mohler (Tulsa SC)
Gabriela Rotolo (Ohio Premier)
Olivia Rush (Michigan Hawks)
Jayce Woodward (Pacific Northwest SC)
West
Kaema Amachree (Midwest United FC)
Natalie Bain (Kings Hammer SC)
Mia Bhuta (Internationals SC)
Mia Casciani (Loudoun Soccer)
Regan Dancer (Michigan Hawks)
Kiley Fitzgerald (Richmond United)
Mya Fry (Portland Thorns)
Madison Hairston (NC Fusion)
Leah Klenke (Albion Hurricanes FC)
Ava Minnier (Penn Fusion SA)
Shae O'Rourke (WNY Flash)
Chloe Skipper (Match Fit Academy)
Maia Tabion (Crossfire Premier)
Christina Tsaousis (Tampa Bay United)
To view a full list of the U16/17 and U18/19 rosters for the National Selection Games, click here.