Roster set for U.S. U-20 Women's National Team camp in Portland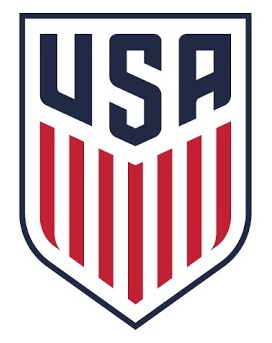 CHICAGO (Via U.S. Soccer) – The U.S. Under-20 Women's National Team will gather in Portland, Oregon, from June 25-July 12 for the final training camp before U.S. head coach Jitka Klimkova chooses a 21-player roster for the 2018 FIFA U-20 Women's World Cup.
Klimkova has called up 24 players for this event which will include two matches against the Brazil U-20 WNT and a game against Portland Thorns FC. Brazil handed the USA one of just four losses during this cycle during a 2-0 result at the Women's Nike Friendlies in December of 2017.
Nineteen of the 24 players on this roster are in college with five still playing youth club (all for U.S. Soccer Development Academy teams). Defender Naomi Girma (California Thorns FC), midfielders Jaelin Howell (Real Colorado), Brianna Pinto (NTH Tophat) and forwards Sophia Smith (Real Colorado) and Penelope Hocking (So Cal Blues) are the players on the roster who have not yet enrolled in college. All five will be head to college next fall, at Stanford, Florida State, UNC, Stanford and USC, respectively.
+READ: Nine clubs to join Girls Development Academy for 2018-2019 season
The roster features four players from UCLA (D Karina Rodriguez, F Ashley Sanchez, M Delanie Sheehan and M Viviana Villacorta), four from Virginia (G Laurel Ivory, D Zoe Morse, F Alexa Spaanstra and F Taryn Torres) and two from Stanford (D Samantha Hiatt and D Kiara Pickett) and USC (D Tara McKeown and M Savannah DeMelo).
The USA is coming off a tournament title at the Sud Ladies Cup in France in early June at which they beat Germany (3-0), Haiti (7-0) and the hosts (3-1). Hocking scored her first two international goals during the tournament, as did forward Erin Gilroy, who plays at Tennessee.
The U.S. U-20 WNT has gone 10-0-3 this year in international matches with 12 different players having scored, led by Smith, the 2017 U.S. Soccer Young Female Player of the Year, who has 11 goals in 2018 and 19 in her U-20 career. Smith is now tied with current WNT forward with Mallory Pugh for fourth all-time in U-20 international goals for the USA behind Sydney Leroux (29), Kelley O'Hara (24) and Lindsey Horan (24). Smith has scored in seven consecutive international matches.
+READ: Development Academy Summer Showcase and Playoffs underway in SoCal
The USA was drawn into Group C at the upcoming World Cup in France and opens the tournament on Monday, Aug. 6 against Japan (1:30 p.m. ET / 7:30 p.m. local), faces Paraguay on Thursday, Aug. 9 (1:30 p.m. ET / 7:30 p.m. local) and finishes the group against Spain on Monday, Aug. 13 (7:30 a.m. ET / 1:30 p.m. local). The USA will play its first two group games at Stade Guy-Piriou in Concarneau and its third group game at Stade du Clos Gastel in Dinan/Léhon.
The 16-team field for the tournament is a strong one, featuring Mexico, the USA, Haiti, host France, England, Netherlands, Germany, Spain, Ghana, Nigeria, Brazil, Paraguay, China PR, Japan, Korea PRK and New Zealand. The USA has won the tournament three times (2002, 2008, 2012), as has Germany (2004, 2010, 2014), while Korea DPR has won it twice, in 2006 and most recently in 2016.
U.S. U-20 WNT Roster by Position

GOALKEEPERS (3): Hillary Beall (Michigan; Laguna Beach, Calif.), Laurel Ivory (Virginia; Surfside, Fla.), Amanda McGlynn (Virginia Tech; Jacksonville, Fla.)
DEFENDERS (9): Emily Fox (North Carolina; Chapel Hill, N.C.), Naomi Girma (California Thorns FC; San Jose, Calif.), Samantha Hiatt (Stanford; Newcastle, Wash.), Tara McKeown (USC; Newbury Park, Calif.), Taylor Mitchell (Duke; Tarzana, Calif.), Zoe Morse (Virginia; East Lansing, Mich.), Kiara Pickett (Stanford; Santa Barbara, Calif.), Isabel Rodriguez (Ohio State; Canton, Mich.), Karina Rodriguez (UCLA; Torrance, Calif.)
MIDFIELDERS (5): Savannah DeMelo (USC; Bellflower, Calif.), Jaelin Howell (Real Colorado; Windsor, Colo.), Brianna Pinto (NTH Tophat; Durham, NC), Delanie Sheehan (UCLA; Brentwood, Calif.), Viviana Villacorta (UCLA; Lawndale, Calif.)
FORWARDS (7): Erin Gilroy (Tennessee; Bellmore, N.Y.), Penelope Hocking (So Cal Blues; Anaheim, Calif.), Abigail Kim (California; Vashon, Wash.), Ashley Sanchez (UCLA; Monrovia, Calif.), Sophia Smith (Real Colorado; Windsor, Colo.), Alexa Spaanstra (Virginia; Brighton, Mich.), Taryn Torres (Virginia; Frisco, Texas)