Former USMNT defender, Hall of Famer Walter Bahr passes away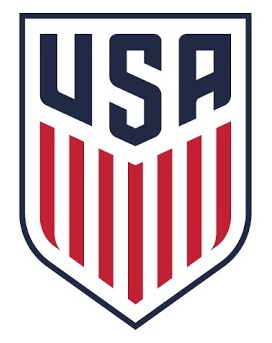 CHICAGO (Via U.S. Soccer) – Former U.S. Men's National Team defender and National Soccer Hall of Famer Walter Bahr has passed away. He was 91.
The last surviving member of the USA's 1950 FIFA World Cup team, Bahr appeared in all three of the team's matches in Brazil and famously provided the pass to Joe Gaetjens for the lone goal in the team's 1-0 upset of England on July 2, 1950, in Belo Horizonte. He served as captain in the final group game against Chile.
"We are all saddened by the loss of Walter Bahr, a true legend in soccer in the United States," U.S. Soccer President Carlos Cordeiro said. "His contribution to one of the most iconic moments in U.S. Soccer history was only part of a lifetime of selfless contributions to the game. As a coach, a mentor, a friend, and a colleague, Walter touched the lives of so many people in our sport, ensuring a legacy that will last for generations. Our thoughts are with his family and all those who were impacted by this extraordinary man."
A member of the 1948 Summer Olympic team, Bahr went on to amass 19 caps and one goal during his nine-year international career. Bahr, along with teammate Harry Keough, became the first U.S. players to appear in qualifiers for three different FIFA World Cups (1950, 1954 and 1958).
Bahr, along with the entire 1950 World Cup team, was inducted into the National Soccer Hall of Fame in 1976.
In January of 2004, Bahr and fellow World Cup teammates Frank Borghi, Harry Keough, Gino Pariani and John Souza were made honorary All-Americans by the National Soccer Coaches Association of America at its annual convention in Charlotte, North Carolina.
An accomplished player a club level, Bahr turned professional following the 1948 Summer Olympics, helping Philadelphia Nationals to four American Soccer League titles in 1950, 1951, 1953 and 1955 before winning an additional ASL title the following year with Uhrik Truckers.
Bahr was also a long-time coach, leading Philadelphia Spartans (1958-63) and Philadelphia Ukrainians (1964-69), before joining the collegiate ranks with Temple University (1970-73) and Penn State (1974-88). A legendary coach with the Nittany Lions, Bahr led Penn State to the NCAA Tournament 12 times during his 14 seasons as head coach.
Actor Wes Bentley portrayed Bahr in the 2005 movie "The Game of Their Lives," focusing on the USA's 1950 World Cup squad.
Continuing a soccer legacy in his family, all three of his sons – Chris, Casey and Matt – played professionally in the old North American Soccer League. Casey represented the USA at the 1972 Summer Olympics in Munich, while Chris took part in qualifying for the 1976 Summer Games in Montreal.
Chris and Matt would go on to become kickers in the National Football League where they both won two Super Bowl titles.
Bahr is survived by his wife of 71 years, four children, eight grandchildren, one great grandchild, and several generations of soccer players who called him "Coach".