Roster announced for ECNL/id2 National Training Camp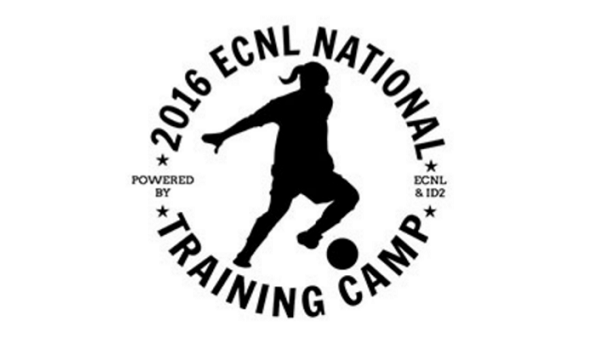 RICHMOND, VA (Via ECNL) – The ECNL and US Club Soccer have announced the participants and schedule for the 2016 ECNL/id2 National Training Camp taking place July 28 – August 1, 2016 at the University of Portland in Portland, Oregon.
The camp will include approximately 85 of the top female youth soccer players born in 1998, 1999, and 2000 from across the United States. Players have been selected based on their performances at ECNL competitions, ECNL/id2 PDP events and other events throughout the year.
+Read: U.S. U-15 Girls National Team roster named for CONCACAF Championship
Participants will have the opportunity to play with and against the best athletes in the country, and be coached by an elite staff of youth coaches from across the country. Beyond the trainings, competitions, and presentations scheduled for the camp, players will also attend a Portland Thorns NWSL match to watch the highest level of women's professional soccer in the world in person.
The 2016 ECNL/id2 National Training Camp is a joint effort between the ECNL, U.S. Club Soccer's id2 National Player Identification and Development Program, and Nike. The camp is open to all players regardless of U.S. Soccer affiliation, or lack thereof, and is sanctioned as an Olympic Development Program by US Soccer and the United States Olympic Committee (USOC).
+Read: NCAA Women's Soccer Commitment Announcements: July 2016
There is no cost to players aside from travel to and from the camp. Lodging, meals and training gear are provided by the ECNL, US Club Soccer and Nike.
For the list of attendees for the camp, click here. For a tentative schedule of the camp, click here.
In addition, the id2 2001 National Girls Selection, the top 16 players born in 2001 from the id2 Training Camps held in the past 12 months, will be participating in the camp.
Full Roster
| | | | | | |
| --- | --- | --- | --- | --- | --- |
| First | Last | GRAD YR | BIRTH YEAR | CLUB | TEAM ASSIGNMENT |
| Sara Jayne "SJ" | Affleck | 2018 | 2000 | Slammers FC | 3 |
| Ravin | Alexander | 2018 | 2000 | Ohio Elite Soccer Academy | 2 |
| Ashley | Andersen | 2017 | 1999 | FC Virginia | 2 |
| Joelle | Anderson | 2017 | 1998 | De Anza Force | 1 |
| Marissa | Arias | 2019 | 2001 | Classics Elite | 6 |
| Brianna | Atterbury | 2018 | 1999 | Sereno Soccer Club | 3 |
| Olivia | Ausmus | 2017 | 1998 | Challenge SC | 2 |
| Madison | Ayson | 2019 | 2001 | San Juan Soccer Club | 6 |
| Jennifer | Bartlett | 2019 | 2001 | FC Stars of Massachusetts | 6 |
| Brooke | Berdan | 2019 | 2001 | Colorado Rush | 6 |
| Haley | Berg | 2017 | 1998 | Solar Chelsea Soccer Club | 2 |
| Tess | Boade | 2017 | 1999 | Real Colorado | 1 |
| Hope | Breslin | 2017 | 1999 | East Meadow Soccer Club | 4 |
| Belle | Briede | 2017 | 1998 | Tophat SC | 1 |
| Gabrielle | Brummett | 2017 | 1999 | FC Stars of Massachusetts | 2 |
| McKinley | Burkett | 2017 | 1999 | Richmond United | 3 |
| Hannah | Cardenas | 2017 | 1999 | Slammers FC | 2 |
| Sarah | Clark | 2017 | 1999 | Michigan Hawks | 1 |
| Claire | Constant | 2018 | 1999 | McLean Youth Soccer | 2 |
| Caroline | Conti | 2019 | 2001 | Carolina Elite Soccer Academy | 6 |
| Madison | Cook | 2017 | 1998 | West Coast FC | 1 |
| Caitlin | Cosme | 2018 | 1999 | Albertson Fury | 1 |
| Alisa | Crooks | 2019 | 2001 | Concorde Fire | 6 |
| Angeline | Daly | 2017 | 1998 | Jacksonville FC | 1 |
| Sydney | Dawson | 2018 | 1999 | Internationals SC | 4 |
| Luca | Deza | 2017 | 1998 | De Anza Force | 2 |
| Sage | DiGiulio | 2017 | 1998 | Colorado Rush | 1 |
| Maya | Doms | 2019 | 2001 | Davis Legacy | 6 |
| Olyvia | Dowell | 2019 | 2000 | Dallas Sting | 3 |
| Julie | Doyle | 2017 | 1998 | San Diego Surf | 3 |
| Sierra | Dunphy | 2019 | 2001 | San Diego Surf | 6 |
| Kayla | Duran | 2018 | 1999 | FC Stars of Massachusetts | 2 |
| Madison | Ellsworth | 2018 | 2000 | Crossfire United | 5 |
| Samantha | Fisher | 2017 | 1999 | Real So Cal | 3 |
| Paige | Franks | 2018 | 1999 | Richmond United | 3 |
| Carlee | Giammona | 2019 | 2000 | Heat FC | 5 |
| Kayleigh | Goodrich | 2019 | 2001 | East Meadow Soccer Club | 6 |
| Mireya | Grey | 2017 | 1998 | Crossfire Premier | 1 |
| Alexandria | Griffin | 2017 | 1998 | Dallas Texans | 1 |
| Josie | Guinn | 2017 | 1998 | Arsenal FC | 2 |
| Caitlin | Haislip | 2018 | 1999 | Eclipse Select Soccer Club | 2 |
| Danielle | Hansen | 2018 | 2000 | Real Colorado | 5 |
| Kendall | Higgs | 2017 | 1999 | Boca United | 4 |
| Kelsey | Hill | 2017 | 1999 | San Juan Soccer Club | 4 |
| Jillian | Jennings | 2017 | 1999 | MatchFit | 3 |
| Gabriala | Jodzis | 2017 | 1999 | Vardar | 4 |
| Arlie | Jones | 2017 | 1998 | San Diego Surf | 1 |
| Cameron | Keating | 2017 | 1998 | NC Fusion | 2 |
| Renee | Kohler | 2018 | 2000 | FC Virginia | 5 |
| Bethany | Kopel | 2017 | 1999 | Michigan Hawks | 2 |
| Anna | Lawler | 2018 | 2000 | SLSG – MO | 5 |
| Cassidy | Lindley | 2018 | 2000 | Indiana Fire | 4 |
| Raleigh | Loughman | 2018 | 1999 | MVLA | 4 |
| Catarina | Macario | 2017 | 1999 | San Diego Surf | 2 |
| Halle | Mackiewicz | 2020 | 2001 | Real Colorado | 6 |
| Alyssa | Malonson | 2017 | 1999 | Challenge SC | 4 |
| Mary Elliott | McCabe | 2018 | 2000 | Charlotte Soccer Academy | 5 |
| Addie | McCain | 2017 | 1998 | FC Dallas | 2 |
| Amanda | McGlynn | 2017 | 1998 | Jacksonville FC | 1 |
| Vanessa | Mejia | 2018 | 2000 | Pleasanton Rage | 5 |
| Bridget | Mitchell | 2020 | 2001 | LFSA | 6 |
| Taylor | Moon | 2018 | 1999 | D'Feeters Soccer Club | 5 |
| Maliah | Morris | 2019 | 2000 | Bethesda SC | 5 |
| Grace | Nguyen | 2017 | 1999 | Tophat SC | 4 |
| Megan | Nielsen | 2019 | 2001 | Solar Chelsea Soccer Club | 6 |
| Jane | Olcott | 2019 | 2001 | Bethesda SC | 6 |
| Olivia | Packer | 2018 | 2000 | Heat FC | 5 |
| Alexandra | Palangi | 2019 | 2001 | So Cal Blues SC | 6 |
| Taylor | Parker | 2017 | 1999 | Colorado Storm | 4 |
| Amelia | Paternoster | 2018 | 2000 | PDA | 1 |
| Brandi | Peterson | 2018 | 2000 | Concorde Fire | 5 |
| Mackenzie | Pluck | 2018 | 2000 | PDA | 4 |
| Alyssa | Poarch | 2017 | 1999 | FC Continental | 1 |
| Taryn | Ries | 2017 | 1999 | FC Portland | 3 |
| McKenna | Saul | 2019 | 2000 | Dallas Sting | 5 |
| Isabella | Scaturro | 2019 | 2000 | Colorado Rush | 3 |
| Jackie | Schaefer | 2017 | 1999 | Jacksonville FC | 5 |
| Haley | Schueppert | 2017 | 1998 | Real Colorado | 1 |
| Macy | Schultz | 2019 | 2000 | Colorado Storm | 5 |
| Courtney | Sebazco | 2018 | 1999 | Solar Chelsea Soccer Club | 3 |
| Sophia | Serafin | 2017 | 1999 | West Coast FC | 1 |
| Sydney | Simmons | 2018 | 2000 | Solar Chelsea Soccer Club | 4 |
| Anna | Smith | 2018 | 1999 | Crossfire Premier | 4 |
| Haleigh | Stackpole | 2018 | 2000 | CASL | 5 |
| Abby | Steiner | 2018 | 1999 | Ohio Premier | 3 |
| Hailey | Stodden | 2018 | 1999 | Colorado Rush | 2 |
| Riley | Tanner | 2018 | 1999 | Michigan Hawks | 4 |
| Amy | Thompson | 2018 | 1999 | FC Virginia | 3 |
| Julietta | Thron | 2018 | 2000 | Albertson Fury | 4 |
| Kelsey | Turnbow | 2017 | 1999 | SC Del Sol | 4 |
| Mackenzee | Vance | 2020 | 2001 | Jacksonville FC | 6 |
| Jennifer | Wandt | 2017 | 1998 | FC Wisconsin Eclipse | 3 |
| Hannah | White | 2019 | 2001 | Tophat SC | 6 |
| Mackenzie | Wood | 2018 | 2000 | Indiana Fire | 5 |
| Emily | Yin | 2018 | 1998 | Connecticut FC | 3 |
| Tera | Ziemer | 2018 | 2000 | Santa Rosa United | 5 |