Riverhounds Academy adds Riley Butler to full-time coaching staff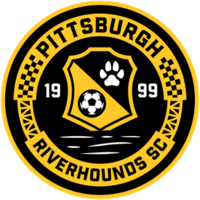 PITTSBURGH (Via Pittsburgh Riverhounds Academy) – The Pittsburgh Riverhounds Development Academy (RDA) has hired Riley Butler to the full-time staff for the 2019-20 season.
Butler, a native of Jacksonville, Florida, was part of the RDA coaching staff this past season but will now take on a larger role with the Academy starting immediately.
"Riley has done an exceptional job this past year coaching in the RDA," Academy Director Scott Gibson said. "It is clear his hunger and passion to improve as a coach align with what we are looking for in our Riverhounds family. He will bring a wealth of experience and knowledge to our upcoming programs and will be a valuable help in the office. It's also great to have a full-time coach on staff that is tied to the University of Pittsburgh and the collegiate game."
Butler will be an integral piece of a new Academy program, which is scheduled to be announced on April 1. He also will be the head coach of three RDA teams and an essential part of the Summer Camp programs offered by Pittsburgh Riverhounds SC. In addition, Butler will take up a role as an academy administrator alongside Jason Rice, who was added to the administrative staff this past week.
"I would like to thank Scott Gibson and the Riverhounds for giving me the opportunity to be part of the growth of an already established club," Butler said. "I am excited for the opportunity to assist in launching a new program on April 1, in addition to all other areas of work for Pittsburgh Riverhounds SC. The success of all elite clubs starts with their youngest players, and I can't wait to get started."
Prior to his move to the Pittsburgh area, Butler was director of youth development for New River United Soccer Association in Blacksburg, Virginia before joining Radford University as the assistant men's soccer coach in July 2014. After a successful four years at Radford, he joined the coaching staff at the University of Pittsburgh under women's soccer head coach Randy Waldrum in June 2018.
Over the coming week, the RDA plans to announce information on the upcoming RDA Team Tryouts for the 2019-20 season.