Club Champions League announces SYC as member club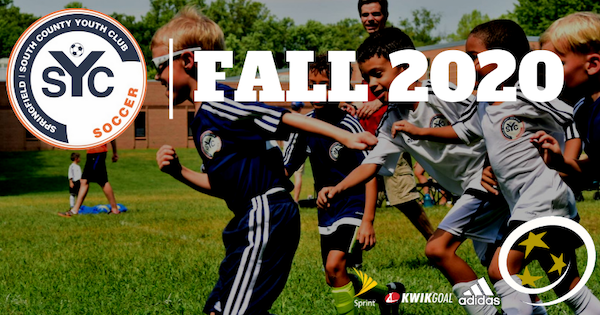 Charlottesville, Va. (Via SYC) — The Club Champions League (CCL) has announced the acceptance of Springfield South County Youth Club (SYC) for the entire slate of CCL programming beginning in fall 2020.
SYC's participation will begin this summer with CCL PRO23, and then CCL Championship and NextGen Virginia in fall of 2019. Premiership participation will begin the following season.
SYC has expanded their leadership and restructured their organization to have more flexibility and confidence in making soccer decisions. Dotty Talbot was hired as the Executive Director in August of 2018, who then brought on Esteban Maldonado as the Technical Director in February. Since then, they have put together a new slate of professional coaches and made a commitment to coaching education and developing their youth programs. SYC has an enormous recreational program, with over 2000 players participating each season.
Maldonado sees this as an area with huge potential, "For me, it all begins at the recreational level. For most players that's the doorway to more competitive avenues, and so our goal is to begin development there, and then work to retain our talent. We've already hosted six coaching education courses for coaches in our rec program. We believe education is important, and see that it is tremendously helpful to helping retaining our players."
SYC has strong teams for both boys and girls, making them a competitively balanced organization. Though they have undergone some restructuring, they certainly are not starting from scratch: the 2006 Boys are state champions, the 2007 Boys are ranked first in the state, and a number of teams played in the first division at the Jefferson Cup.
CCL has a significant presence in Northern Virginia with several top member clubs, but currently Springfield county in underrepresented. With the addition of SYC, the league secures a stronger foothold in an area rich in soccer talent, and furthermore, will be able to provide a convenient match day to the surrounding clubs.
Executive Director, Brian Kuk, is eager to see growth and development with SYC as a member of CCL: "We are pleased to welcome SYC to the Club Champions League. With more than 2,000 recreation players, they have a fantastic player base to develop their club from within. The league and its member clubs look forward to working with them over the next year to prepare them for all levels of programming and to uphold the standards of the league beginning in fall of 2020."