Region I league structures, other big changes coming according to new Pres.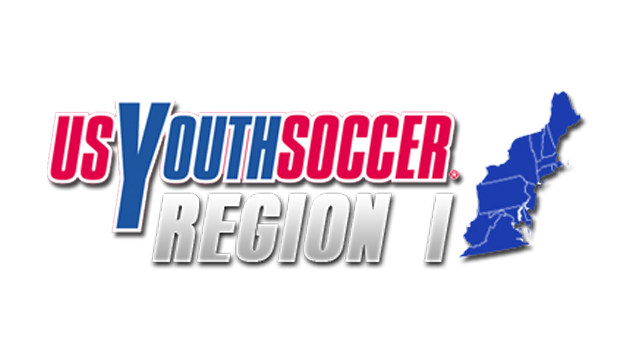 The new director of U.S. Youth Soccer Region I Natalie Schwoeble has wasted little time in helping bring forward some sweeping changes to the structure of the leagues, which the leadership hopes will be of benefit to the clubs involved.
SoccerWire has learned that at the recent Regional League Structure meeting during the weekend, Region I approved an expansion of the Premier League from 16 teams, agreed to rework the second and third divisions to include far greater input from each state's director of coaching on the placement of teams and also eliminated the roster freeze that is placed on teams involved in USYS competitions.
These changes come in response to feedback from teams across the 15 states that make up Region I, from as far south as Virginia and West Virginia and as far north as Maine and the other states in New England. Schwoeble, recently elected to her position after the resignation of Bob Palmeiro, says the region will continue to make changes in the future through listening to what their members want and acting upon their needs.
+ Read: A heavyweight departs: Bob Palmeiro 'forced out' of US Youth Soccer Region I director position
"I think we made a lot of progress," she told SoccerWire.com in an exclusive telephone interview Tuesday. "It's not everything that I wanted it to be or what we all wanted it to be, but it's a huge change from where we were. I think we came to that listening to the clubs, listening to the teams and what they wanted, so we redesigned it. We will continue. All 15 states are committed to continuing to listen and tweak and change where it makes sense to do that and where the logic prevails."
Perhaps one of the biggest issues that USYS faces in the current climate is the flight of teams from the organization to others like U.S. Club Soccer and those elite teams that are joining the U.S. Soccer Development Academy. In spite of this, Schwoeble believes her organization will be best served by looking to understand why teams are choosing to leave USYS and to look to improve things based on their feedback.
"I think in Region I especially we're trying to figure out what it is that is making them leave, what we did well and what would make them want to stay," she said. "Our national championship program and ODP is second-to-none. But we have to listen to our clients, and ask why they are jumping, what it is over there.
"At the same token, you've got plenty of teams that leave, go over [to U.S. Club Soccer or others] for a couple of years and then say it wasn't what they expected it to be and come back. I think it's definitely a serious role that USYSA has to take on and that is marketing what they do well and listening to their clients. They have to listen more.
"There's no doubt that [USSDA] have the ability to do a high-level development of players also. The negative to that is that it's not accessible to everyone. There's lots of players who could probably benefit from that high level of training and can't travel four or five hours to the closest Academy. They're not reaching all the players that they should, I think they're focusing on what are traditionally soccer hotspots.
"I think there's a place for the USSDA along with what USYSA offers, and we don't see yet, maybe someday we will, we don't see yet an overabundance of players selected for the national pools coming strictly from the USSDA. There's still a significant number that come from the USYSA ODP."
+ Read: Changing of the guard: Sweeping leadership changes made at Region I meeting
In spite of what is a rapidly changing landscape in youth soccer, Schwoeble is adamant that the Olympic Development Program (ODP) still has a very important role to play, especially in Region I. However, in a recurring theme, she emphasized that it must continue to improve based on feedback from players, coaches and teams.
"I still think it [ODP] is the ability for players to get very, very high level training," she said. "I would put coaches that work in our ODP program and the quality of them up against anyone. They get a huge experience, especially in Region I, with international play, more so than the other regions.
"The other regions do a great job, but we do a super job. If you talk to college coaches, they will tell you that there is a significant difference with incoming freshmen if they have that experience. I think we need to constantly improve that, the site has to be good and we have to let the players dictate what they need to have, and then we've got to meet those needs."
While Region I has had a history of poor field quality for their championships in recent years, the highly successful national tournament at the Maryland Soccerplex in Germantown, Md. exemplified what is possible for a similarly sized and important event. The facility was praised by coaches and players alike for the quality of its playing surfaces, but Schwoeble believes that based on what is available in the region the quality has been variable but positive on the whole, and that holding regionals in one venue each year is not feasible.
+ Read: Despite huge travel demands, three West Virginia youth players take talents to DMV
"I think you have to take into consideration what you have to choose from," she said. "You've got 15 states, and if you look at all 15 states and you try to identify complexes that are large enough to host regionals, there aren't that many. We always are concerned over the fields, and we've heard it over the years that some sites are better than others.
"When you look at the 15 states, you have to look at what states — and there are only a handful — that have complexes or facilities big enough for the games, enough housing, enough hotels. There's a lot to consider, and there are only about four or five sites that we have to choose from.
"When a state takes on regionals, it is a huge task. People don't understand, it's thousands of volunteers and it's not something you want to do year after year after year because it's very taxing on your volunteers and your state. Germantown was wonderful, some aren't so good, some are better, but we just don't have the luxury in the region to have that many places to choose from."
Schwoeble was elected to her new role unopposed at the recent Region I AGM in Rockville, Md., and she says her new position was not something she had planned on taking up until she was asked to run by several of her colleagues. Having been involved with coaching several clubs in Pennsylvania, and then being president of the PA West state association, she feels that the new role should suit her well.
"I hadn't planned [being elected] at all," she said. "I was quite content to finish up my role in PA West but I had several states [presidents] come to me and ask me if I'd consider taking over the region when Bob [Palmeiro] resigned. So I did it, as I say it wasn't something I was seeking out.
"I think presidents run for president of their state because they want to make their state better, and that was my goal too, I had certain goals in the state that I wanted to fulfil. I think there's plenty of presidents, that's what they want to do. They don't see any need to move on, the region is a huge task, and it's overwhelming to have to control 15 states and ODP.
"A very large part of the region is running the regional league, and if you can't understand the competitive nature of the teams that has to happen and haven't been involved [in coaching] at that level, I think it makes it very difficult."
Schwoeble comes into the role after the resignation of Palmeiro and also Adele Dolansky from the Region I leadership. Given the controversial circumstances of Palmeiro's exit having been at the helm for more than 25 years, there is a chance for USYSA to start afresh, and Schwoeble is embracing that challenge.
"Bob has singlehandedly done wonderful things for the region," she said. "He started the regional leagues well before the other regions did and he was a progressive thinker. Adele's been around the game for over 30 years in various capacities and she has been absolutely the most important thing in the region as far as support goes.
"We're not throwing the baby out with the bathwater, there were a lot of good things going on in the region, this gives us an opportunity to re-examine everything that's been there and tweak what was good and move forward. Things have changed, so we have to change with them."
The road ahead looks a challenging one for USYS, as they occupy a position in a crowded marketplace of youth soccer organizations and leagues. However, Schwoeble is confident that they can still play a big role in the development of soccer players even as the likes of U.S. Club Soccer and the USSDA gain ground. One thing she wishes to change is how players are brought into the system, and to develop them not just to achieve a scholarship to play college soccer, something that is limited only to elite players.
"For years and years, long before many of my peers, I realized soccer had become a business," she said. "It's probably much more of a business than most other sports that are so openly available to players. It's disturbing to me that there are some people in this for the profitability, but that's our society.
"I think the saddest thing to me is that the parent of the very young player, we don't do a good enough job of telling them the way things are. Every parent of every 7 or 8-year-old decides their kid is going to play soccer and get a scholarship. That is, 90 percent of the time, the sales pitch that they get. The percentage of players that get scholarships are very similar to football, basketball and every other sport that the kids think they're going to pros at.
"That's the saddest part, parents are making decisions based on sometimes smoke and mirrors. Then by the time they learn what's really going on by the age of 14 or 15, they've spent a lot of money on the dream. That's probably to me the most upsetting thing; my background comes from education so that bothers me that they don't really get the full picture of what's going on.
"I think they have been told by several states that they absolutely have to look at what they're doing well, what they're not doing so well and start to listen and redesign what they're doing. Do a good job of marketing, of substantial marketing, not just smoke and mirrors. That's pretty much it, that's what the goal should be, looking at what the youth players need and servicing them, not pushing them, not pulling them, but servicing them."