FASA Elite Impact '96 Girls embark on final club season following decade of longevity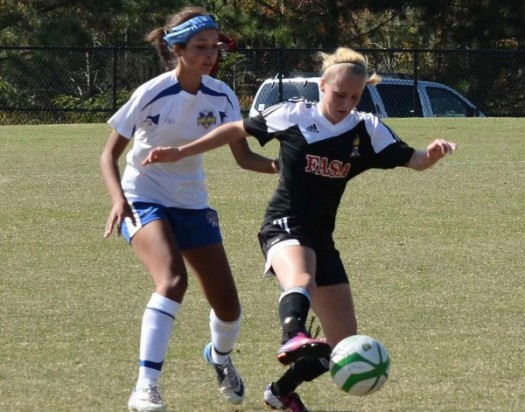 The FASA Elite Impact '96 Girls, currently ranked No. 6 in Virginia among all U18 teams, are set to begin their final season together after keeping their roster mostly in-house since starting out as U9s.
The team is coming off another successful year winning its second straight league championship in the Club Champions League, advancing to the State Cup Final and posting strong results in top college showcase events including winning the Bethesda Thanksgiving Tournament and going unbeaten at the 2014 Jefferson Cup.
This preseason has been what Elite Impact '96 coach and FASA General Manager Pete Cinalli has referred to as "bittersweet", as the team draws ever closer to finishing its work on the field together with the overwhelming majority of the players going on to play college soccer.
In a travel soccer culture where turnover among teams and clubs has become routine, part of what has set the Elite Impact 96s apart has been their longevity.
+READ: FASA Girls Collegiate Soccer Camp flourishes in third year
"I'm so proud of this group of athletes," Cinalli said. "They have accomplished so much, and earned so much through their work ethic, attitude and because they truly care about each other. That can be cliché with soccer teams, but with this group, the proof is in their dedication and results.
"They've seen players jump from team to team year after year since they were 10 years old," he continued. "Most of these players started here and stayed here. There is definitely a special bond between them that goes beyond their success on the field."
So, when the team took the field in a preseason match on Sunday, Aug. 24 against Virginia Wesleyan College, one of three college teams on their slate, they found themselves in an unusual position: Squaring off against one of their own players.
Krissy Richards, a rising freshman at Virginia Wesleyan, played against her FASA side in the exhibition match just days after her last training session with the club before reporting to school. FASA and Virginia Wesleyan played to a 1-1 draw at FASA Park during the Washington Invitational Boys Weekend.
"She will be sorely missed, but I know Krissy will be a real difference maker at VWC," Cinalli said.
The large majority of the Elite Impact 96s have committed to various colleges, most on scholarships. Several new players have been added for this season with the goal of being recruited, as they move on without four 2014 high school graduates.
Along with Richards, the rest of the Elite Impact '96 2014 class includes: Rachael Leaf (UNC Wilmington), Rachuel Tritt (Christopher Newport University) and Halle Parker (Longwood University).
The current FASA squad is currently wrapping up its preseason slate in preparation for the upcoming fall CCL and showcase schedule.