PWSI Toys For Tots first year tournament director Lloyd Yaxley praises staff for successful event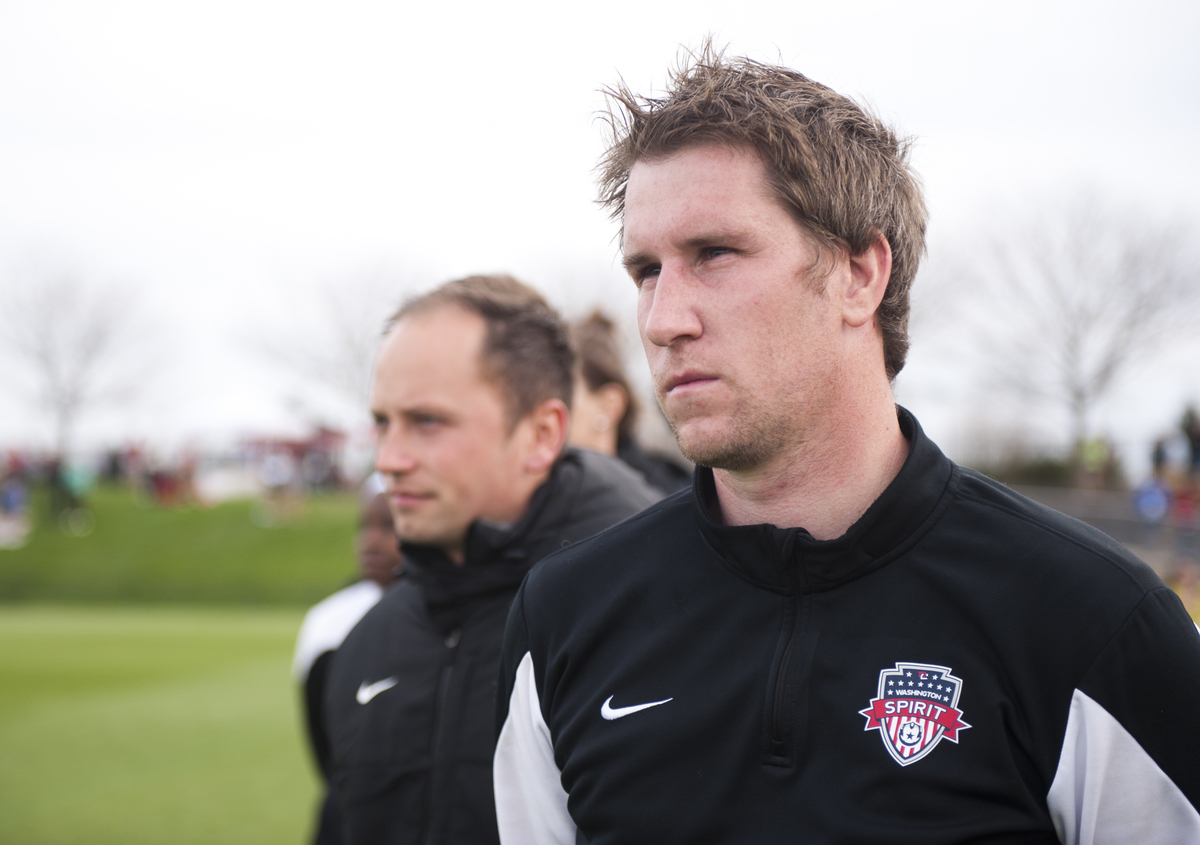 The 19th annual Toys For Tots Tournament went off without a hitch over the last two weekends, as parity prevailed throughout most of the competition and toy donations poured in generously.
"Everyone seemed happy with the level of competition and I think it was an extremely successful tournament," said first year Tournament Director Lloyd Yaxley, who is also the goalkeeper coach for the Washington Spirit and the PWSI club teams.
Yaxley, originally from Essex, England, was a natural fit to run the tournament, having coached at several neighboring clubs and local teams including Lee-Mount Vernon Sports Club, Loudoun, Chantilly High School, Burke Athletic Club and SYA. His knowledge of the Northern Virginia soccer scene allowed for most every team to be placed in an appropriate division, allowing for a productive preseason event.
However, it was the whole PWSI staff who made the 2014 Toys For Tots Tournament a true success, as a whirlwind of circumstances pulled Yaxley from his post during the first tournament weekend and in the lead-up to the second.
The Washington Spirit were one of four teams to make the National Women's Soccer League playoffs, and they were eliminated in the semifinals 2-1 at the hands of the Seattle Reign on Sunday, Aug. 24, coinciding with the first Toys For Tots weekend. When the Spirit landed in D.C. on Monday coming back from Seattle, Yaxley received the news that his wife had gone into labor, causing him to spend much of the week in the hospital with his new baby.
"I'd like to thank the whole prince William staff who took care of things while I was gone," Yaxley said. "(Executive Director) Mike Yeatts, (Director of Soccer) Mike Cullina, (Operations Manager) Rob Cheshire – the hours those guys have put in have been critical for the tournament to be successful."
As Toys For Tots heads into its 20th year, one of Yaxley's main goals is to make the tournament more "interactive," growing the event's digital and social media presence. The process began this year with the incorporation of a tournament smartphone app, which includes a social hub for pictures and posts, GPS directions to fields, schedules and results, and beginning as early as next year even food vouchers from sponsors.
"We'd like to continue to utilize our app that we've had developed a bit more and get social media a more involved in our event," Yaxley said. We want it to be more interactive, and always have a good competition level for everyone, whether they're ODSL, ECNL or anything else."
The PWSI tournament series — and the club's charitable efforts – continue Dec. 6-7 with the 8v8 Holiday Shootout, which is sponsored by the Marine Corps Toys for Tots Drive. All participants are encouraged to bring an unwrapped toy for donation. The tournament is played indoors on turf, and is open to U11 and U12 travel teams.