American brothers William, Michael Moravek continue progress at Fulham FC youth academy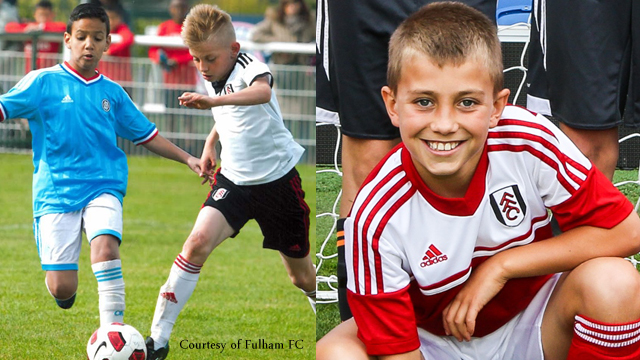 Three and a half years in, William and Michael Moravek's Fulham FC adventure is still going strong as the young American duo are set to begin another season at the London club's highly-rated youth academy.
Former residents of Winchester, Virginia whose last U.S. club was Maryland outfit Bethesda SC, the Moravek boys and their parents Bill and Cheryl relocated to south London in January 2011 after both were accepted into the Fulham youth system.
+ READ: Moravek family moves from Virginia to London to seize Fulham opportunity
William, 12 (pictured above, at right), has risen steadily through the Cottagers' academy ranks and is the youngest member of the Under-13 group for the 2014-15 season, while his younger brother Michael, a rising U-11, is just a few steps behind on the same track. Both are highly technical and passionately devoted to the game despite their tender age.
William has already toured to Spain, Holland, Germany, France, Portugal, Latvia and various other far-flung destinations across Europe thanks to his team's participation in international tournaments, and has been accepted into an advanced program designed to introduce promising players at the U-12, U-13 and U-14 levels to a professional-style training regimen.
Michael (pictured above, at left) will travel to Austria later in the month with Fulham's 2004 age year to play in a tournament againist Barcelona, Juventus, Werder Bremen and Porto along with other top academy teams from throughout Europe.
"They get out of school early each day and train Monday to Thursday and twice one of the evenings, as well as train Saturday morning," his father, who works for Fulham as a scout, explained in a recent conversation with SoccerWire.com. "So they get between six and seven sessions a week, then their match on Sundays.
"They go to school, they come over together, train and then eat dinner at the club, then go home. The ones who train again in the evening eat dinner, then go back out again for training."
The structured routine of high-intensity academics and athletics has nudged them to new levels of dedication and discipline, Bill says, which he believes will serve them well regardless of what happens to their prospects of a professional playing career.
+ READ: Former D.C.-area starlets William, Michael Moravek re-up at Fulham FC's youth academy
"Being so young and then going into that new environment in school, with such older guys, and then the new program, being the youngest in training after school, is a great challenge," said Bill Moravek. "It is a full-on professional schedule.
"William is in the top set for each class. Considering he had to skip a grade when we first arrived three and a half years ago, that's pretty good … I am amazed sometimes when I sit back and look at what they are doing, and the schedule they have, and how they are able to maintain a consistent level of quality from the beginning of August right through to the end of June."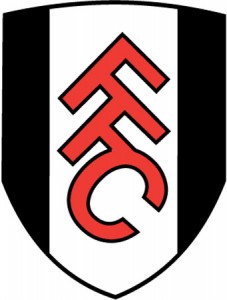 The senior team's relegation from the English Premier League last season rocked FFC and their fans, yet the work of academy director Huw Jennings and his staff goes on without much interruption.
Manager Felix Magath is committed to relying on youth, the academy retains its "Category 1" status as a premier talent development program under the EPL's Elite Players Performance Plan (EPPP), and Fulham's academy teams remain among the most competitive in the nation and beyond.
"I think the academy will be fine," said Bill Moravek. "The academy, from the U-9s to the U-18s, are top quality, and the club does not lose its Category 1 status either. The academy is now recognized as being one of the best in Europe now, where four years ago the academy was not as reputable. Last year we saw 12 academy players make their first team debuts and this season there are many of these players starting every game.
+ READ: Despite huge travel demands, three West Virginia youth players take talents to DMV
"They absolutely love it here," he said of his own sons, "and love the program. It was tough watching the first team struggle but at the same time an experience, as that is the reality of football and the real world."
For those wondering about William and Michael's international allegiance should they grow into elite players, Bill is American by birth while his wife is English, and they visit the United States as often as possible to visit family and keep their boys in touch with U.S. life and culture.
But for now, the country of their mother is providing them with an unsurpassed education in the beautiful game and life as a whole.
"We have seen tremendous growth in all areas," said Bill Moravek. "So they have matured, and taken more responsibility for their own development.‏ It is a tough process, and a long road, but hopefully these experiences will help them in whatever they endeavor to pursue when they are adults."