Philadelphia hosting Gold Cup Final at Lincoln Financial Field, third place match at PPL Park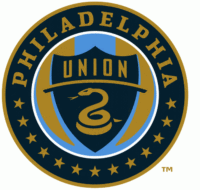 Chester, Pa. (Via Philadelphia Union) – CONCACAF announced Thursday morning that PPL Park has been selected as the host venue of 2015 Gold Cup Third-Place Match to take place on Saturday, July 25 at 4 p.m. It is first time since the 2003 edition that the Gold Cup will feature a third-place match and it will take place a day before the Gold Cup Final, also held in Philadelphia at Lincoln Financial Field.
"We're extremely proud and honored to host the Third Place match at PPL Park," Union CEO and Operating Partner Nick Sakiewicz said. "Hosting this game on Saturday and the Final at Lincoln Financial Field the following day will be one of the biggest celebrations of our sport this region has seen since the MLS All-Star Game in 2012."
Taking place every two years, the Gold Cup has established itself as the region's most popular national team tournament. Featuring the Confederation's best players from 12 top nations, the competition routinely draws capacity crowds and millions of television viewers across the region and around the world.
To date, 11 of the 12 national teams scheduled to participate have qualified for this year's tournament. Canada, Costa Rica, Cuba, El Salvador, Guatemala, Haiti, Jamaica, Mexico, Panama, Trinidad & Tobago and the United States, in alphabetical order, will compete for the Confederation Crown in July.
The final spot will be decided in late March through a play-in series between the fifth-place finisher of the 2014 UNCAF Central American Cup (Honduras) and the 2014 Caribbean Football Union Caribbean Cup (French Guiana). French Guiana will be home team for the first leg on March 25, while Honduras will host the return leg on March 29.