BMO Field in Toronto to host CONCACAF Gold Cup doubleheader on July 14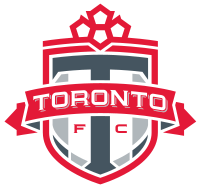 (Via Toronto FC) – BMO Field is set to host a CONCACAF Gold Cup doubleheader in Group B action on Tuesday, July 14. The first match is scheduled for a 6:00 p.m. ET kick-off with Jamaica facing El Salvador. At 8:30 p.m. ET Canada will meet Costa Rica.
To date, eleven of the twelve national teams scheduled to participate have qualified for this year's tournament. Canada, Costa Rica, Cuba, El Salvador, Guatemala, Haiti, Jamaica, Mexico, Panama, Trinidad & Tobago and the United States, in alphabetical order, will compete for the Confederation Crown in July.
The final spot will be decided in late March through a play-in series between the fifth-place finisher of the 2014 UNCAF Central American Cup (Honduras) and the 2014 Caribbean Football Union Caribbean Cup (French Guiana). French Guiana will be home team for the first leg on March 25, while Honduras will host the return leg on March 29.
Taking place every two years, the Gold Cup has established itself as the region's most popular national team tournament. Featuring the Confederation's best players from 12 top nations, the competition routinely draws capacity crowds and millions of television viewers across the region and around the world.
The 2015 CONCACAF Gold Cup will mark the first time that Canada will play co-host in tournament history. The region's marquee event will be played throughout North America from July 7-26. Canada's first soccer-specific stadium, BMO Field is located at Exhibition Place in Toronto and plays home to Canada's National soccer team, as well as Toronto FC, Canada's first Major League Soccer team. In its inaugural summer, BMO Field hosted over 260,000 fans during 12 games as the main venue for the FIFA U20 World Cup. Since 2007, BMO Field has welcomed over three million fans and has hosted a multitude of events, including the 2010 MLS Cup. Last summer, BMO Field hosted a number of matches as part of the 2014 FIFA U20 Women's World Cup.