Philadelphia Union announce four changes to Academy staff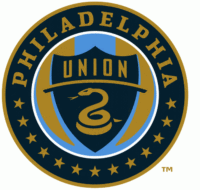 (Via Philadelphia Union) – Philadelphia Union has announced four changes to its Academy staff.
Union Academy U14 coach Kevin Coleman succeeds Penn State's Men's Head Coach Jeff Cook as the Academy's U19 Head Coach. The U14 vacancy will be filled by Fred da Silva, current U12 Head Coach. Jose Kleberson will be promoted to U12 Head Coach in turn.
In addition, Philadelphia Union Academy is proud to announce Jon Scheer as the new Director of Talent Identification following the departure of Pete Pososki, who returned to Michigan following an opportunity in soccer that allows him to be closer to his family. Pososki will continue to be a scouting resource for Philadelphia Union Academy.
Academy Director Tommy Wilson said of the moves, "As a club, culture is critical, and a key part of that is looking inside first not only for players but for staff. We have created a tangible pathway for our coaches, as proven by Jim Curtin's, Brendan Burke's, and B.J. Callaghan's progression from working at the Academy level, and I'm delighted to announce these promotions and the addition of Jon Scheer as further affirmation of the development of our staff.
+READ: MLS announces details for 2018 Generation adidas Cup in Dallas, TX
Kevin Coleman is a USSF A Licensed coach who joined the organization in 2013. Coleman coached in the Union Juniors program for two years before being promoted to the Union Academy in 2015. As the U19 coach, Coleman will helm the eldest team in the Union Academy, and work closely with Bethlehem Steel in identifying and preparing players for transition to USL opportunities.
Fred da Silva, most commonly known as "Fred," joined the Union as a player in 2014. He began his coaching career as a Player-Coach with Bethlehem Steel in 2016, and joined the Union Youth program as a Union Juniors coach later that year. Fred was appointed Head Coach of the U12's at the beginning of the 2017 season.
Jose Kleberson, most commonly known as "Kleberson," was signed to Philadelphia Union in 2013. His career highlights include three years at Manchester United, and a World Cup championship in which he started the final with the Brazilian National Team. Kleberson joined the Union Academy in 2017 as a U12 and Union Juniors coach.
Jon Scheer joins from the University of Delaware Men's Soccer program, where he was a full-time Assistant Coach. Scheer, a USSF A Licensed coach, has been named to the NSCAA "30 Under 30" program for up-and-coming soccer coaches, and was the 2013 NSCAA South Atlantic Assistant Coach of the Year. Scheer has been involved with Philadelphia Union Youth programs including Union Juniors since 2012, and has additionally served as a USSF National Scout.
University of Delaware Men's Soccer Head Coach Ian Hennessy said of the move, "I love the philosophy of youth development envisioned by Philadelphia Union's Academy. They've been brilliant at welcoming dialog, including everybody, hiring good people, and sharing their vision for youth development in the area. This style of leadership opened the door not just for developing the best young players, but also for developing the best young coaches like Jon. They deserve a lot of credit here."