Over 200 teams kick off Capital Fall Classic Girls Weekend on Saturday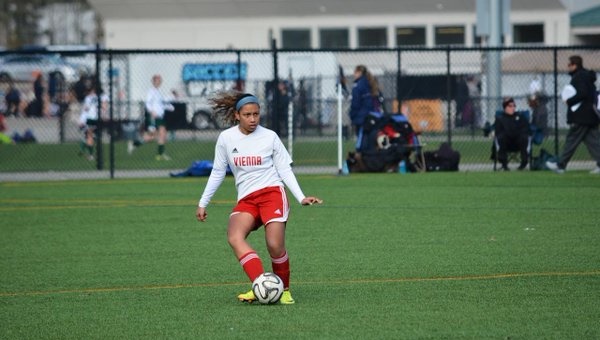 Brackets & Schedule | Tournament Homepage | College Coaches | Live Updates
(Via Richmond Strikers) – More than 200 total teams will take part in the Capital Fall Classic Girls Weekend from November 21-22 in the greater Richmond, Virginia area. Participating teams hail from 54 different clubs representing nine states, including Kentucky, Maryland, Massachusetts, New Jersey, New York, North Carolina, Ohio, West Virginia and the host state of Virginia.
The event will be held at natural grass and turf facilities including Striker Park, West Creek, Bon Secours Washington Redskins Training Center, Capital Park, Dorey Park, Longdale Fields, Mary B. Stratton Park and River City Sportsplex, which will again serve as a central location for the U-16 to U-18 showcase divisions.
Among the most highly represented age groups is the U-12 girls bracket, which will have more than 50 teams competing across multiple Premier, Superior and Classic Divisions. The U-17 Premier Division will feature State Cup finalists Nova Premier Sparks (Massachusetts) and Vincent United FC Crush (Pennsylvania East) while FC Kentucky 02 will compete in the U-14 Premier Division fresh off a run to the state semifinals. The tournament field also wields three State Cup champion sides from prior seasons.
+Read: Champions crowned at Capital Fall Classic Boys Weekend
Top division champions earn guaranteed spots in the Jefferson Cup, one of the nation's most exclusive showcase tournaments. Last year, Capital Fall Classic qualifiers on the girls side fared extremely well in March at the Jefferson Cup. Sixty teams will be playing for nine guaranteed spots in the 2016 Jefferson Cup during the Girls Weekend.
The West Virginia Chaos U-17 girls went on to win the Jefferson Cup Platinum Black Division, beating out 11 other teams. SYC Stampede placed third in the U-16 Platinum Black Division, and Richmond Kickers Elite finished as semifinalists in the 7v7 Championship Division at the U-10 level. Along with the Kickers returning at the U-11 level, FC Richmond Mystx 01 is set to compete in the U-14 Premier Division after winning the U-13 Jefferson Cup qualifying division last year.
West Virginia's TCSC Revolution won the U-13 Girls Superior Black Division in 2014, and advances to the Superior Orange Division as U-14s to compete against a strong group of teams from Virginia, Maryland and North Carolina. Another team to watch on the girls side will be PWSI Courage 01 White, which has the opportunity to repeat as champions of the Classic Division, this time at the U-14 level.
Teams will play two group matches each on Saturday, followed by the completion of group play on Sunday morning along with championship stages during the afternoon. Live updates will be provided throughout the tournament on Twitter at @RSKTournaments.
+Read: Players That Impressed: November 9-15, 2015
Attending Clubs
| | |
| --- | --- |
| AC Sandhills | North Carolina |
| Arsenal FC | Pennsylvania |
| Beach FC | Virginia |
| Burke AC | Virginia |
| Chesterfield United | Virginia |
| Commonwealth FC | Virginia |
| Culpeper Soccer Club | Virginia |
| CYA | Virginia |
| Danville SC | Virginia |
| DMS Soccer | New York |
| Epic SC | West Virginia |
| Fauquier County SC | Virginia |
| FC Kentucky | Kentucky |
| FC Richmond | Virginia |
| FC United | Virginia |
| FC Virginia | Virginia |
| Foothills SC | Pennsylvania |
| Fredericksburg FC | Virginia |
| Freedom SC | Maryland |
| Greene Futbol Club | Virginia |
| Gunston SC | Virginia |
| Herndon Youth Soccer | Virginia |
| Lee Mount Vernon SC (LMVSC) | Virginia |
| Locomotive FC | Maryland |
| McLean Youth Soccer | Virginia |
| Monticello United | Virginia |
| MSI | Maryland |
| Nova Premier SC | Massachusetts |
| OBX Storm | North Carolina |
| Old Dominion FC | Virginia |
| Old Dominion SC | Virginia |
| Old Line FC | Maryland |
| Premier AC | Virginia |
| PWSI | Virginia |
| Richmond Kickers | Virginia |
| Richmond Strikers | Virginia |
| Shenandoah Valley United | Virginia |
| Soccer Vision Academy | Ohio |
| South Jersey Academy FC | New Jersey |
| Southwestern Youth Association | Virginia |
| Stafford Soccer | Virginia |
| Sterling FC | Virginia |
| SYC | Virginia |
| TCSC | West Virginia |
| TUSA Wake Futbol Club | North Carolina |
| Valley AFC | Virginia |
| Vienna Youth Soccer | Virginia |
| Virginia Rush | Virginia |
| VSA | Virginia |
| Western Branch SC | Virginia |
| Winchester United | Virginia |
| WISC Tidewater Sharks | Virginia |
| WV Futbol Club | West Virginia |
| WYSC | Virginia |