Over 160 teams set to compete in ECNL Girls San Diego National Event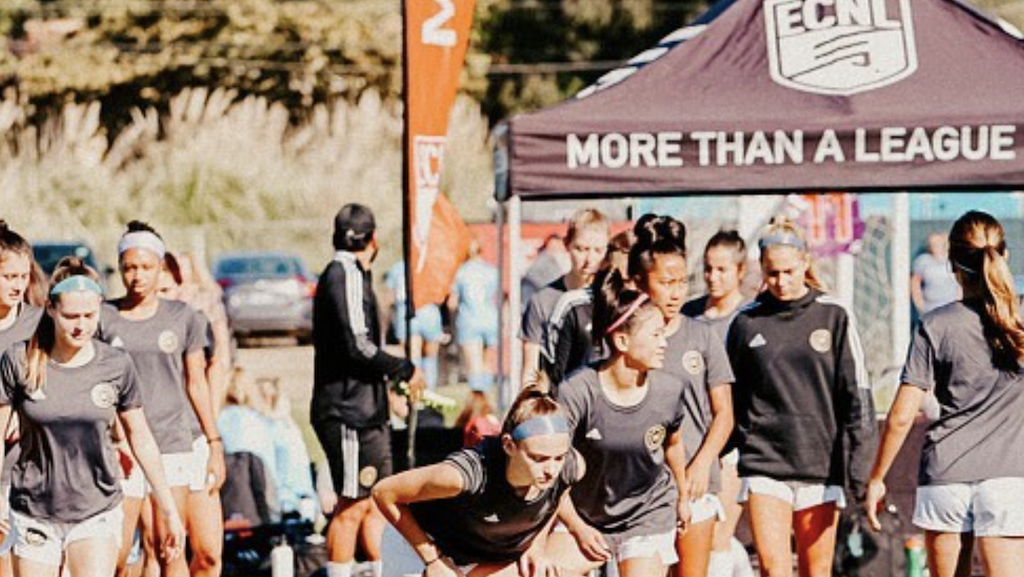 We're several months into the 2021-22 season, with a majority of clubs in the league having played at least a few conference games. But this weekend is ECNL San Diego, where more than 160 teams from more than 50 clubs across the country will face off against each other from the U15 through U18/19 age groups.
The atmosphere, the competition, the sisterhood, and more will all be on display at ECNL San Diego. In addition, ECNL San Diego will mark the return of the National Selection Games, which will take place on Nov. 12 at 2:15 p.m. The two contests, one for U16/17 players and one for U18/19 players, will each be "all-star" competitions, rewarding athletes for their play through the start of the season and creating important recruiting opportunities. To view the rosters for the National Selection Games, click here, and for the full team list, click here.
Along with the National Selection Games, ECNL San Diego matches similar performing teams against each other based on standings last season, allowing for good measuring sticks of progress early in the season.
At the U16 level, Sporting Blue Valley is one of five teams from the highly competitive Midwest Conference that is currently in a Champions League position early in the season, rocking a 7-3-0 record. They will be tested at ECNL San Diego, going up against the top three teams in the Southwest Conference in Legends FC (9-0-1), Slammers FC (8-2-1) and LAFC So Cal (5-1-5), all of whom are also in a Champions League position.
In the U17 age group, DKSC is another team to watch. The Texas organization heads to ECNL San Diego with a 7-2-4 record atop the Texas Conference, and the national event will be a true assessment of their early play. Right out the gate, DKSC will face off against the 10-0-0 Kansas City Athletics, and then quickly follows that match with a pair of contests against Slammers FC HB KØGE (9-0-1) and Sporting California Arsenal FC (6-2-2).
Utah Royals FC – AZ will be one of the teams looking for a big weekend at ECNL San Diego. The team is 7-3-0 to start the season and has a great slate for the national event, battling Northwest Elite (0-0-0), Utah Avalanche (0-1-1) and KC Athletics (4-4-2). By facing three clubs from around the country, Utah Royals FC- AZ will be able to square up against clubs it will be jockeying with in order to reach a Champions League spot come spring.
While these are just three teams at ECNL San Diego, the full docket of games brings intrigue and high-level competition across the board. To view the complete schedule across all age groups, click here.
Back for the 2021-22 season, ECNL Girls National Events will be home to "The Zone." Open every day of the event, The Zone is a health and wellness resource and destination created specifically to meet the unique needs of elite teen female athletes and will be a must-see at ECNL San Diego.
ECNL San Diego merchandise is available for pre-sale online or can be purchased at the event itself. All items must be picked up at the event. To view items on sale and learn more information about pre-ordering, click here.
For more information regarding ECNL San Diego, including parking information and national event COVID protocols, click here.