Oregon forward Lilli Rask transfers to UC Irvine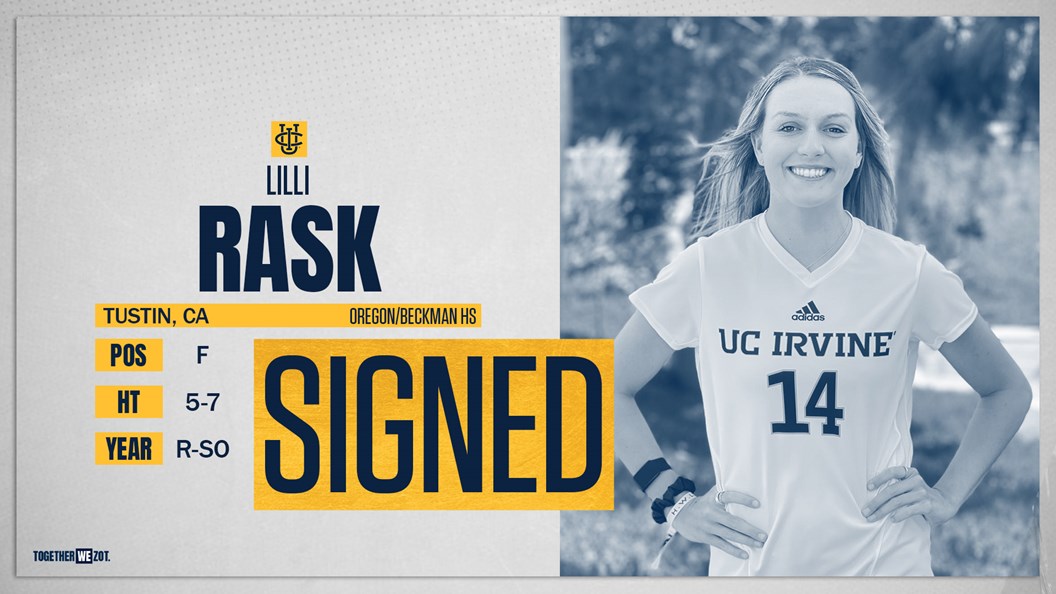 IRVINE, Calif. – UC Irvine women's soccer continues to fortify its roster for the upcoming season with yet another transfer to the program; this time from a Pac-12 school in Lilli Rask.
Rask is a forward originally from nearby Tustin, Calif. and was a two-time Offensive Player of the Year at Beckman High School. She also ran track and claimed the Rising Star Award. In club soccer, she was a two-time ECNL National Champion and ODP Costa Rica Tournament champion while with Slammers FC, and was invited to train with U.S. Soccer in 2015. Her accolades include a Best XI award in the 2017 Nationals in Frisco, Texas, and was the leading goal scorer in the Developmental Academy West in the same year. She later played at Legends FC where she was team captain.
She has spent her first two years of college in the Pac-12 with the University of Oregon. As a freshman, she appeared 15 times off the bench for nearly 300 minutes, and she earned one assist on an overtime winner. Rask did not see any action in her second year in 2020, however, she was part of the Dean's List both as a freshman and sophomore.
The 5-7 striker is heading back to Southern California for the 2021 season ready to contribute.
"There's countless reasons honestly for coming to UCI, but mainly, the amazing coaching staff, being close to home, a fantastic education, and an opportunity to be part of a program that'll compete for conference titles and make the NCAA Tournament."