OL Reign Academy announces Boeing Scholarship Program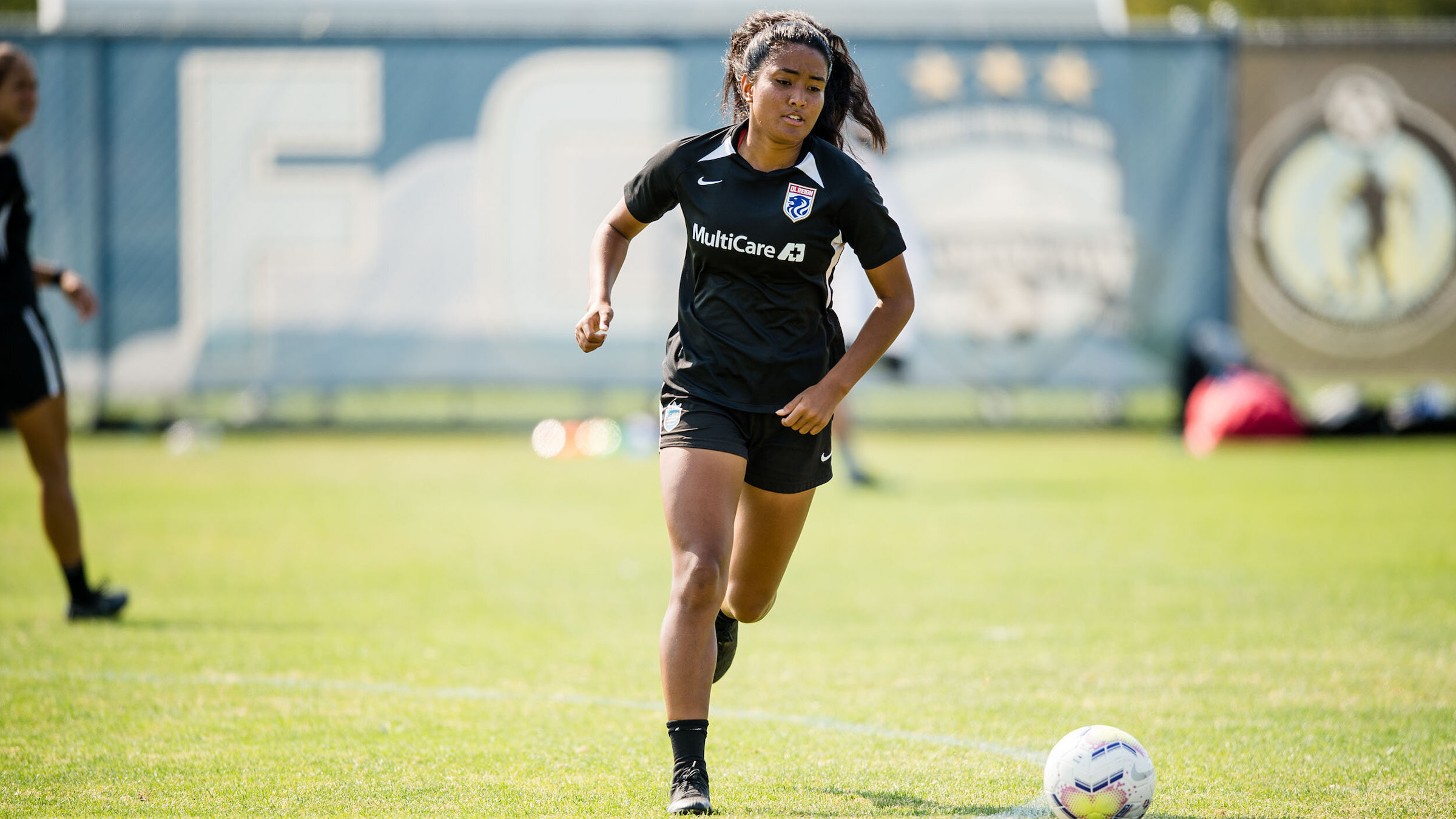 OL Reign announced today the creation of the Boeing Scholarship Program for OL Reign Academy. Developed through OL Reign's partnership with Boeing, the program will cover the full cost of participation fees in OL Reign Academy for two players of color during the 2020/2021 season.
The Boeing Scholarship Program was developed in an effort to begin addressing the underrepresentation of girls of color in youth soccer.
"The Boeing Scholarship Program provides an opportunity for players who have earned a chance to compete in a sport where players of color have traditionally been underrepresented," said OL Reign Academy technical director Amy Griffin. "This will begin to equalize the playing field for girls of color, supporting all the hard work they invest to achieve their goals as athletes and individuals, while serving as inspiration for younger players of color."
As part of Boeing's commitment to the Boeing Scholarship Program, the company will be featured on the front of all OL Reign Academy jerseys for the 2020/2021 season.
"We are deeply appreciative of Boeing's continued support of our club," said OL Reign CEO Bill Predmore. "The Boeing Scholarship Program is an important expansion of our partnership with Boeing and showcases their commitment to supporting our entire club—from the youngest players in our Academy to our first team players. Boeing continues to lead the way in shaping change in our community. We are proud that we'll have the chance to continue working with Boeing over the upcoming year."
"Boeing is honored to support the development of promising players of color through the new Boeing Scholarship," said Bill McSherry, vice president of Government Operations at Boeing Commercial Airplanes. "As a proud, returning sponsor of OL Reign, we remain committed to ensuring equality and inclusion in our workplaces, communities and beyond."
Scholarships will be awarded to two players of color currently within OL Reign's Academy who meet eligibility requirements for financial aid. Eligible applicants will write a 1,000-word essay about how playing sports has impacted their life. The essays will be judged by a panel of players from OL Reign's first team, who will select the scholarship recipients. The panel of OL Reign first team players includes Jasmyne Spencer, Dani Weatherholt, Steph Cox, Amber Brooks, and Madison Hammond.
"I think the thing that needs to be addressed is that there are black and brown girls who play soccer — or at least have an interest in the sport — from a young age," said forward Jasmyne Spencer. "The problem is that as you get older soccer becomes too expensive to continue to participate in at the highest level. That is true particularly in urban areas where travel is required on a more frequent basis to get to suburban areas where travel soccer thrives. That's what makes this scholarship to our Academy so important. It will give young black and brown girls the necessary resources to enable them to continue to participate in the sport at a high level."
The two Boeing Scholarship recipients will be announced on Saturday, October 17 during the broadcast on Twitch of OL Reign's match against Portland Thorns FC. The match is slated to kick off at 5:00 p.m. PT.