Ohio South Youth Soccer Association announces 2017 awards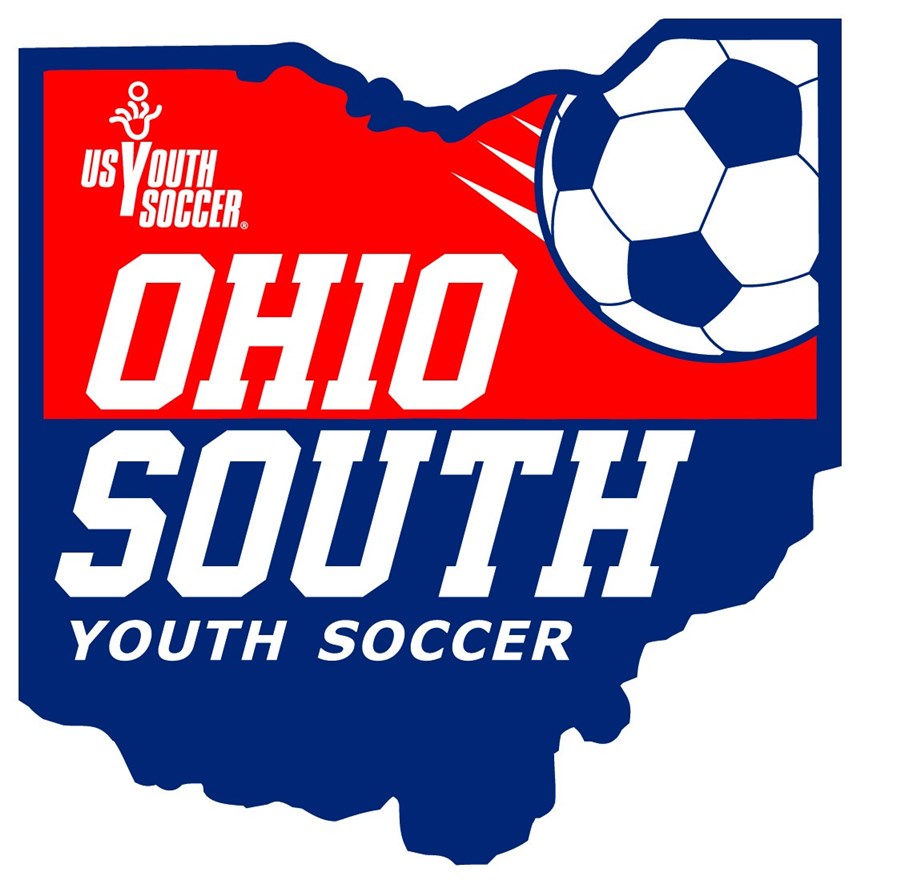 (Via Ohio South Soccer) – The Ohio South Youth Soccer Association has announced its 2017 award winners.
Tom Presthus – OSYSA Competitive Boys Coach of the Year
Tom encourages sportsmanship each and every day in training and games. Coach Tom has been a coach with the Crew SC Player Development program for the past 7 years.  As a former player of Columbus Crew SC, it is understandable to see him relate to the advanced player and have success with Crew SC Pre-Academy teams, but what makes Tom special is his ability to also work with young players. Tom currently has a U.S.S.F  F license, is in communication with U.S Soccer for advancement onto his "C" or "B" license and is an evaluator for the Pro team.  He is currently a board member on the Crew SC foundation, which coordinates fundraising to benefit underprivileged soccer programs.  Players start each practice with giving high fives to each other, and are taught to treat each other with respect. Coach Tom is constantly willing to go above and beyond the program standards/ requirements by offering additional playing opportunities such as pick up soccer over the summer to indoor over the winter.  His competitive spirit and knowledge of the game allows players to maximize their potential while developing a passion for the game.
Josh Sullenberger – OSYSA Competitive Girls Coach of the Year
Josh is very active in the soccer community.  He attends games of other teams and positively influences older or younger, better or weaker teams.  To continue his education Josh has his E license and has taken the goalkeeper course.  He promotes sportsmanship in a huge way.  He pushes players to do their best through practices and games.  Josh's philosophy is 100% effort at all times.  Winning or losing doesn't matter to him, he just wants players to put their all into every practice and game.
Greg Willis – OSYSA Girls Recreational Coach of the Year
Greg's leadership has gone above and beyond to develop teams.  He is much more than a youth coach; he is a teacher, mentor and community leader.  Greg played sports in college and always looked back on his experiences with the coaches that he had growing up.  He is able to use his past experiences and is able to motivate the variety of kids and their backgrounds so they will have a positive experience when it comes to sports. Greg has coached 5 years of recreational boy's soccer, 3 years of recreational girl's soccer and 3 years of competitive boy's soccer.  Greg is a great role model for players.  He makes a point of developing a sense of pride in sportsmanship.
Nick Russo – OSYSA Boys Recreational Coach of the Year
Nick has been coaching in the Southeast Cincinnati Soccer Association for fourteen seasons.  He began as a parent and stepped up to coach his son's team.  All of these years later, his enthusiasm for the game has only grown greater. Beyond coaching his team Nick steps up to help his league.  When there are coaches meeting, he asks in advance, "What can I do to help?"  Beyond congratulatory appreciation, parents added that this is a well-deserved honor and shared their appreciation of how Coach Nick has worked with their sons.
Tom Ludeke – OSYSA TOPSoccer Coach of the Year
Tom is a long-time coach that embodies the full spirit of Top Soccer.   He always welcomes each child with a warm heart, making kids and their parents feel welcomed.  Tom works very hard to provide a fun and productive experience for all players, and parents too.  Tom shows flexibility and adaptability each practice or game day.  He is creative in the way to coach the children while remaining focused on the kids having fun.  It takes a great skill to be able to balance both and he makes it seem easy.
Jodi Manger – OSYSA Volunteer of the Year
Jodi joined the Botkins Soccer Club board in 2011. Jodi has shown that she is one who can truly unite others.  Numbers in the club have gone up since she became the board president.  With her guidance, the board was also able to find more people to help coach teams and join the board.  She created and updated registrations and sponsor forms. She attended Village Council meetings and Botkins school board meetings. By doing so she made sure they were aware of the clubs needs. Jodi's involvement highlighted all of her strengths.  Jodi also helped support the Kickin' It in the Dark 3v3 tournament that they Botkins varsity coach organizes. She has moved to a chairperson position with the Botkins Soccer club, and she is still very involved with other community organizations.
John Ankeney – OSYSA Administrator of the Year
John was instrumental in the formation of the Beavercreek Soccer Association in 1975. Today, under the leadership of John Ankeney, the association supports 2500 players across 74 competitive teams and 100 recreational teams.  Participating BSA players and their families live in over 50 different towns and cities in Ohio South.  John works with a variety of soccer programs across the area in order to promote and foster the game and provide Ankeney Soccer Complex as a soccer facility for their use.  John's expertise in the development and management of Ankeney soccer complex is widely recognized in the Dayton area.  John has donated countless hours of his time and expertise to support the development of numerous additional soccer fields for both the community and local soccer clubs.
Nikki Huber – OSYSA TOPSoccer Buddy of the Year
Nikki has been involved with the TopSoccer community throughout her high school years. While she is a senior now, she still plans to stay involved.  She has been a buddy with the Rollers program and a variety of ages.  She has helped with the fall league, tournament, spring sessions and summer camps.   Her positive attitude advances the game and makes other people want to participate as players and volunteers.  On the field, she is consistently one of the first to arrive and last to leave.  She encourages players to be active and excited in the games.  Nikki is one of the rare volunteers who gives so much of herself because she truly loves the kids and the program.
Brandon Cusmano – OSYSA Male Young Referee of the Year
Soccer has been a part of Brandon's life since his earliest memories.  His love for officiating began by watching his father officiate. At age twelve, Brandon began officiating.  Brandon has been successful as a referee officiating some of the top tier leagues and tournaments; MRL, NPL, OSSL, BPYSL, Blue Chip and State Cup. He has enjoyed sharing his passion for the game by exposing others to the game.  He plays three sports in High School. Many times he finds himself explaining the finer details of the rules of soccer to his teammates and coaches.  Being an official is one of the most influential things he has experienced.  These opportunities have helped him take responsibilities for the way he conducts himself.
Lauren Toadvine – OSYSA Female Young Referee of the Year
Lauren was involved in soccer at a very young age.  Starting out playing recreational soccer, she continued to grow and play more, due to her love of the game. Eventually, she played club to better herself, and ultimately ended up playing high school soccer and officiating.   Soccer has taught her a lot about teamwork, discipline, and leadership.  Moral and ethical behavior is of the upmost importance to her.  She believes respecting people on and off of the field is absolutely necessary.  She often visits other referees' games, in order to observe and learn how to better herself.  She volunteers with several organizations in the community helping the local and broader communities.