U.S. U-15 Girls National Team heads to Germany for training camp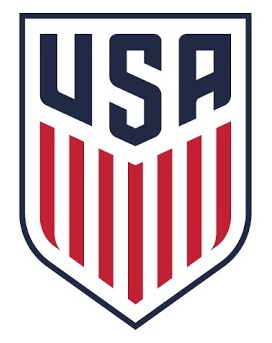 CHICAGO (Via U.S. Soccer) – The U.S. Under-15 Girls' National Team will travel to Germany for a training camp and two matches against the Germany U-15 GNT.
U.S. U-15 GNT head coach Tracey Kevins will coach her first international matches at the helm of this group. The U-15s will face Germany on Wednesday, Nov. 1, in Marburg, Germany for a match that is closed to the public. The teams will meet again on Friday, Nov. 3, at Stadion Wetzlar in Wetzlar, Germany (11 a.m. local time) in a match open to the public, ticketed and promoted by the DFB.
As part of U.S. Soccer's ongoing mission to provide increased international programming for the Youth Girls' and Women's National Teams, these games mark the first international trip for this age group and the U-15s' first international matches abroad. This team competes biennially in the CONCACAF U-15 Girls' Championship, but the one CONCACAF competition the team has played in (and won in 2016) was staged in the United States.
+READ: USSDA Girls East Conference Recap: October 21-22, 2017
Kevins has called up 20 players for the trip, all born in 2003 except for midfielder Allyson Sentnor. born in 2004.
Two players, midfielder Tatiana Fung and Sentnor, will be making their second trip to Germany of the fall, as they were a part of the U-16 GNT roster that split games with the Germans in Großenkneten and Wildeshausen in early September.
Fung and Sentnor also attended the domestic U-16 GNT camp in Chula Vista last July. Four players on the roster: Fung, Sentnor, forward Alexis Missimo, and forward Jillian Shimkin attended the U-16 camp in Belgium last May.
This age group of players is in the first year of a two-year cycle as U-15s before transitioning to U-17s in 2019 when they will form the core of the team that will attempt to qualify for the 2020 FIFA U-17 Women's World Cup.
+NCAA Women's Soccer Commitment Announcements: October 2017
U.S. U-15 GNT Roster by Position
GOALKEEPERS (2): Haley Craig (Hawks-Wolves SC; Dexter, Mich.), Neeku Purcell (Seattle Reign FC; Seattle, Wash.)
DEFENDERS (6): Baleigh Bruster (Tophat SC; Smyrna, Ga.); Andrea Kitahata (San Jose Earthquakes; Hillsborough, Calif.), Phoenix Miranda (Leahi SC; Aiea, Hawaii); Ayo Oke (Gwinnett SA; Lawrenceville, Ga.), Kellie Pagador (Placer United; Roseville, Calif.), Lilly Reale (South Shore Select; Hingham, Mass.)
MIDFIELDERS (7): Colby Barnett (Strikers FC; Los Alamitos, Calif.), Summer Denigan (Cincinnati Development Academy; Union, Ky.), Emma Egizii (Beach FC; Downey, Calif.), Tatiana Fung (Arsenal FC; Fullerton, Calif.), Olivia Peña (Solar Chelsea; Irving, Texas), Isabella Piete (San Diego Surf; Alpine, Calif.), Ally Sentnor (South Shore Select; Hanson, Mass.)
FORWARDS (5): Simone Jackson (Slammers FC; Redondo Beach, Calif.); Arianna Manrique (Tophat SC; Bufort, Ga.), Alexis Missimo (Solar Chelsea; Southlake, Texas), Jillian Shimkin (Albertson SC; Rockville Centre, N.Y.), Amelia White (Fort Wayne United; Fort Wayne, Ind.)