OFFICIAL: U.S. Soccer welcomes 21-year-old Arsenal striker Folarin Balogun to USMNT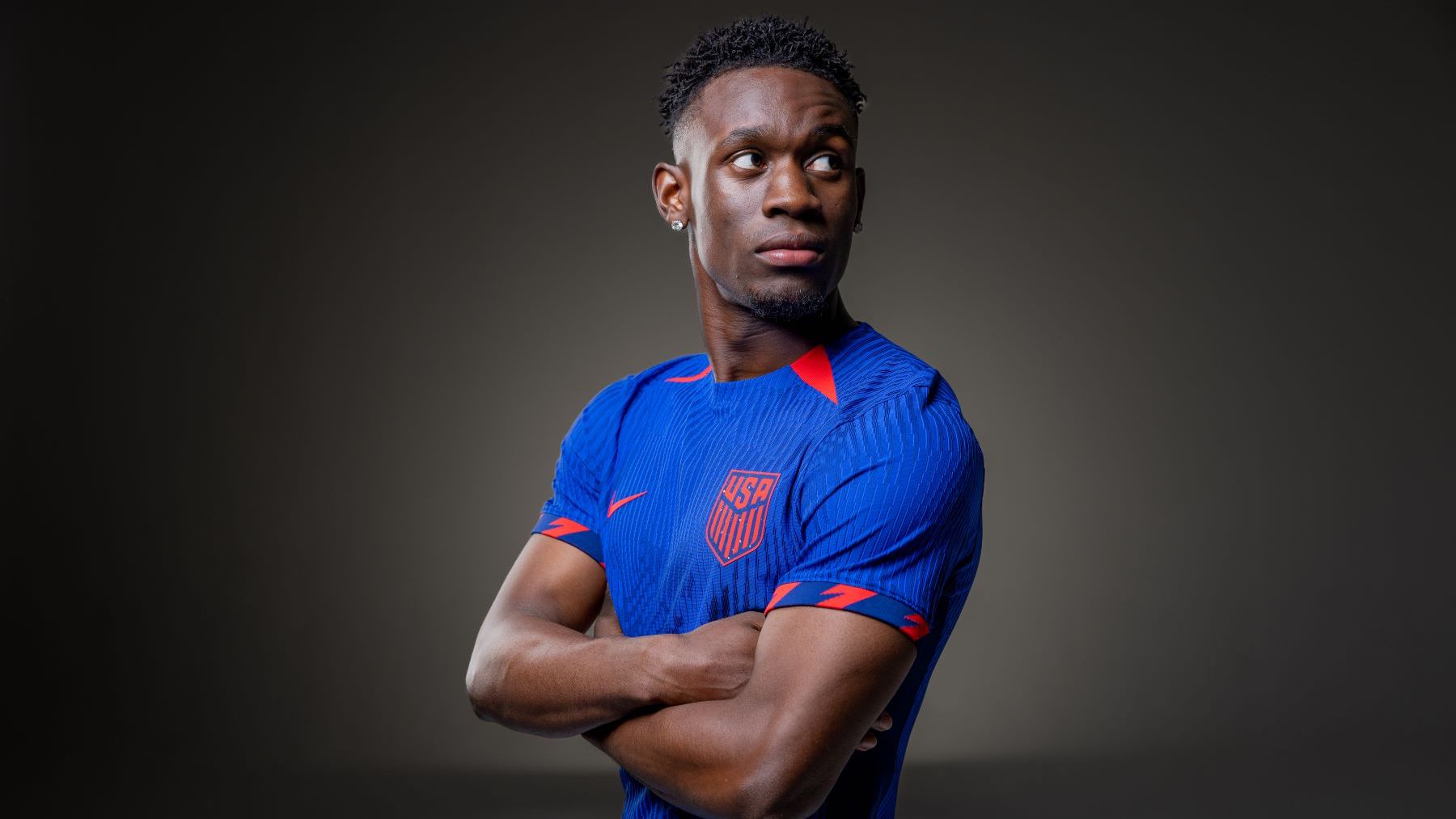 CHICAGO – Folarin Balogun, a 21-year-old multinational with eligibility for England, Nigeria and the United States, has chosen to represent the United States in international competition.
He is expected to join the U.S. Men's National Team for the Concacaf Nations League Final Four from June 15-18 in Las Vegas and could make his senior team debut in the semifinal against Mexico.
"We are delighted that Folarin has chosen to represent the United States," said USMNT head coach Anthony Hudson. "Not only is he an extremely talented player, he's also a good man who is going to add value to our National Team both on and off the field at a time when the team is continuing to improve. It's clear that he values his U.S. roots and we can't wait for him to come in and be a part of the team."
LET'S MAKE HISTORY! pic.twitter.com/DIsf0tCYVY

— Balogun (@balogun) May 16, 2023
Born in Brooklyn, N.Y., the dynamic and prolific goal scorer came through the academy and signed with Arsenal of the English Premier League. The striker has spent the last season on loan at Ligue 1 side Stade Reims, where he has registered 19 goals in 34 matches. Earlier this campaign, he became the youngest player to score at least 17 goals in a French first division season since 1956.
Having represented England in official competition at the youth international level, Balogun applied to FIFA for a one-time change of association which was approved on Tuesday, May 16.
"My decision to represent the United States came together with my family," said Balogun. "In the end it became a no-brainer, but for sure it's just something I wanted to do and it feels like I'm at home here. To represent the United States means a lot, more than people would know. I'm very proud and honored to have this opportunity, and I want to give everything I have to make our team successful."
Balogun, who goes by the nickname "Flo," appeared for England in the 2018 UEFA European Under-17 Championship before accepting a callup to the U.S. U-18 Men's Youth National Team in August of that year for a training camp and a tournament in the Czech Republic where he teamed with current USMNT players Taylor Booth, Aidan Morris and Bryan Reynolds. He also scored six goals in 10 appearances for England's U-21 side in qualification for the 2023 UEFA U-21 European Championship in 2021 and 2022.
With his potential to still represent the USA known to USMNT fans, Balogun felt the love from supporters when it became known that he was spending vacation time in Orlando this past March.
"I think that's when I really saw the full force of the U.S. fans," Balogun said. "I was there and I just posted a photo with my friends thinking that it was just a holiday picture. Before I knew it, I just saw loads of comments and people knew I was in America, and I just really felt the love from there. There's been a lot of build up, so I've obviously seen people saying that I should choose to represent the U.S. and it's just something I'm really happy that I've decided to do."