NWSL releases schedule for opening three weeks of Fall Series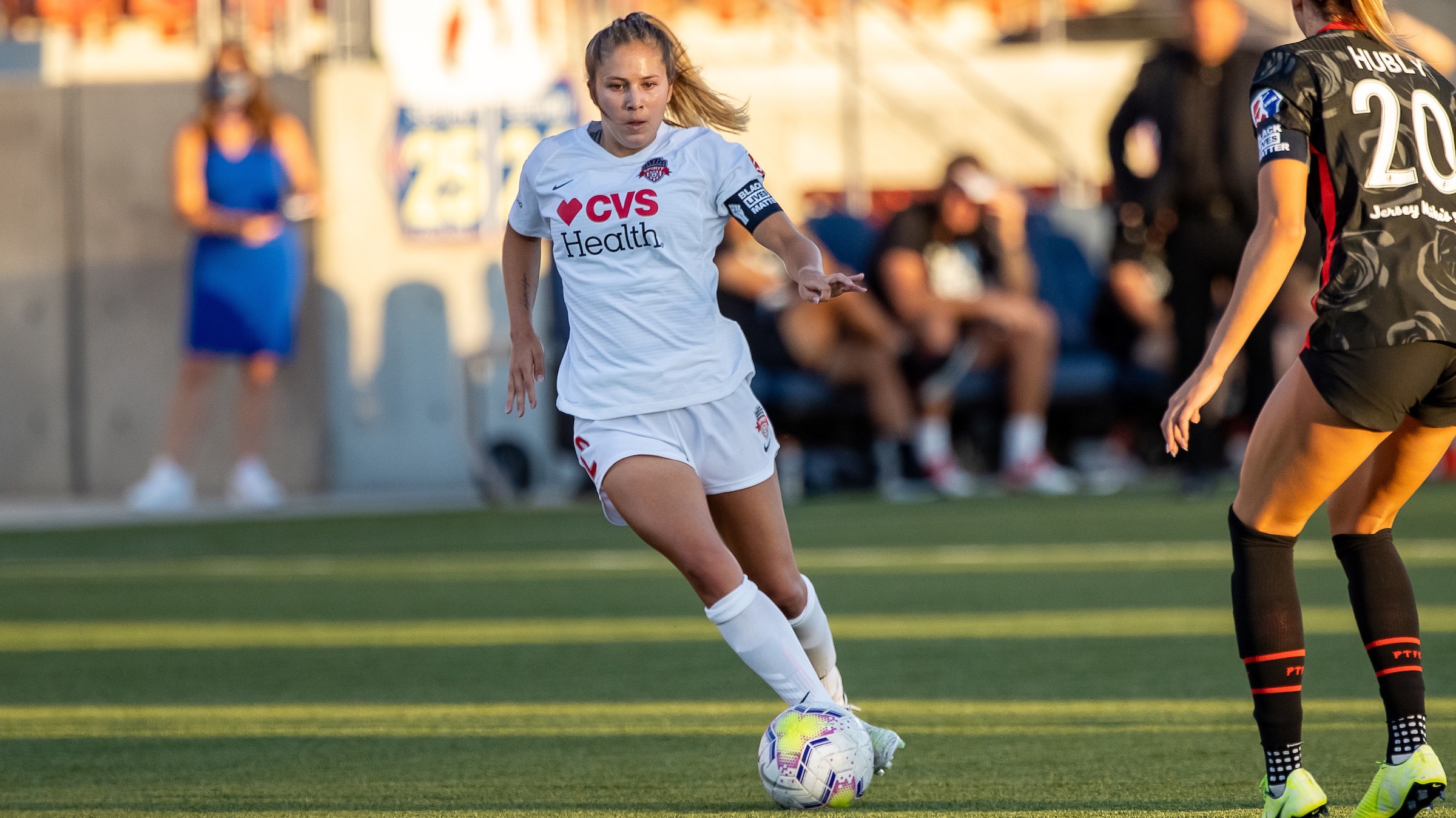 The National Women's Soccer League today released the schedule for the first three weeks of the 2020 fall series, including the opening matchup between Sky Blue FC and Washington Spirit on September 5, 2020, at 1 p.m. ET at Segra Field. The opening match will also be the NWSL Game of the Week, airing on CBS Television Network.
There will be a televised NWSL Game of the Week on the CBS Television Network every Saturday in September, and on CBS Sports Network three Saturdays in October. CBS All Access will exclusively stream four games as well as the CBS broadcast coverage in September. Twitch will exclusively stream seven games globally, including in the United States, and every game internationally.
The NWSL fall series will include 18 matches over the course of seven weeks, featuring three, three-team pods that will all play one another and enable the league to minimize travel.
"I'm thrilled that we've been able to put together a schedule that gets our players back out on the pitch and showcases their talent for a global audience, while limiting travel as much as possible and keeping player and staff health and safety our top priority," said NWSL Commissioner Lisa Baird. "I want to thank our players, club staff, and our entire ownership group for their collaboration and continued flexibility as we navigate this unique moment in time. I can't wait to watch this fall series unfold."
The three teams in each regional pod will each play four games. Those pods are:
West
OL Reign
Portland Thorns FC
Utah Royals FC
Northeast
Chicago Red Stars
Sky Blue FC
Washington Spirit
South
North Carolina Courage
Orlando Pride
Houston Dash
The full schedule for the initial three weeks of the series is available below. Highlights include the NWSL Game of the Week on CBS each Saturday in September and on CBSSN on three Saturdays in October. Those games will feature every NWSL club at least once, including OL Reign at Portland Thorns FC on September 12 and Orlando Pride at North Carolina Courage on September 19. The remaining games will be announced in the next week.
The NWSL's return to play protocols reflect the best practices previously developed by the NWSL Medical Task Force and successfully implemented during the Challenge Cup. Those protocols have been updated to reflect the reality of home-market matches and regional travel and will influence all league and club actions outside the field of play.
2020 NWSL Fall Series Schedule (Weeks 1-3)
** CBS Game of the Week highlighted in bold**
** Twitch to stream all games internationally here**
| | | | | | |
| --- | --- | --- | --- | --- | --- |
| DATE | TIME (EST) | VENUE | HOME | AWAY | PLATFORM |
| Saturday, Sept. 5 | 1:00 PM | Segra Field | Washington Spirit | Sky Blue FC | CBS & CBS ALL ACCESS |
| Friday, Sept. 11 | 7:00 PM | Sahlen's Stadium | NC Courage | Houston Dash | TWITCH |
| Saturday, Sept. 12 | 12:00 PM | Segra Field | Washington Spirit | Chicago Red Stars | TWITCH |
| Saturday, Sept. 12 | 3:30 PM | Providence Park | Portland Thorns FC | OL Reign | CBS & CBS ALL ACCESS |
| Saturday, Sept. 19 | 1:00 PM | Sahlen's Stadium | NC Courage | Orlando Pride | CBS & CBS ALL ACCESS |
| Sunday, Sept. 20 | 1:00 PM | SeatGeek Stadium | Chicago Red Stars | Sky Blue FC | CBS ALL ACCESS |
| Sunday, Sept. 20 | 3:00 PM | Providence Park | Portland Thorns FC | Utah Royals FC | TWITCH |