NJ Youth Soccer and United States Futsal announce exclusive partnership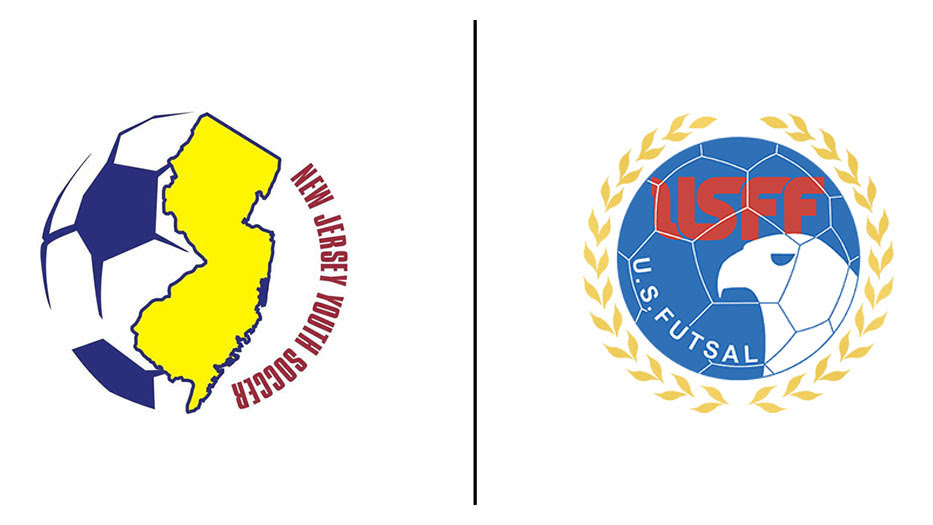 East Windsor, N.J. (Oct. 15, 2019) ― New Jersey Youth Soccer announced today that it has entered into a partnership with United States Futsal, the governing body for Futsal in the United States. United States Futsal (USFF) has been governing the sport of Futsal in the United States since 1981.
"Futsal is the official indoor soccer game of FIFA and is one of the most popular soccer variations throughout the world and NJ Youth Soccer is excited to offer this programming to our members," said Evelyn Gill, NJ Youth Soccer President. "Futsal's unique rules and playing characteristics will complement the development of our players, and provide our membership with new opportunities that can easily be accessed as it requires little infrastructure."
Futsal (Five-a-Side Soccer) is "The Way the World Plays Indoor Soccer" and is the international form of indoor soccer approved by the Fédération Internationale de Football Association (FIFA). It is played on all continents of the world by more than 100 countries with 12 million players. As USFF's exclusive representative in New Jersey, NJ Youth Soccer will be responsible for sanctioning Futsal leagues, tournament play, player and coach registration, as well as the next NJYS Futsal State Cup in January 2020. NJYS Futsal State Champions will be crowned in youth age groups and will move on to USFF Regional and, if successful, the U.S. Futsal National Championship. Additionally, the NJYS Coaching Education Department will offer clinics and courses throughout the year to help educate NJYS member coaches on the technical and tactical aspects of Futsal.
"We are delighted to partner with New Jersey Youth Soccer," said Alex Para, USFF President and CEO. "This will unify many of the Futsal Leagues that already exists in New Jersey under the banner of NJ Youth Soccer / Futsal. This agreement furthers our goal to partner with all State Soccer Associations, and it also now makes New Jersey Youth Soccer the State Governing Body of all disciplines of FIFA (Soccer, Futsal, and Beach Soccer) to benefit all players."