NJ/NY Gotham FC enters partnership with youth club Downtown United SC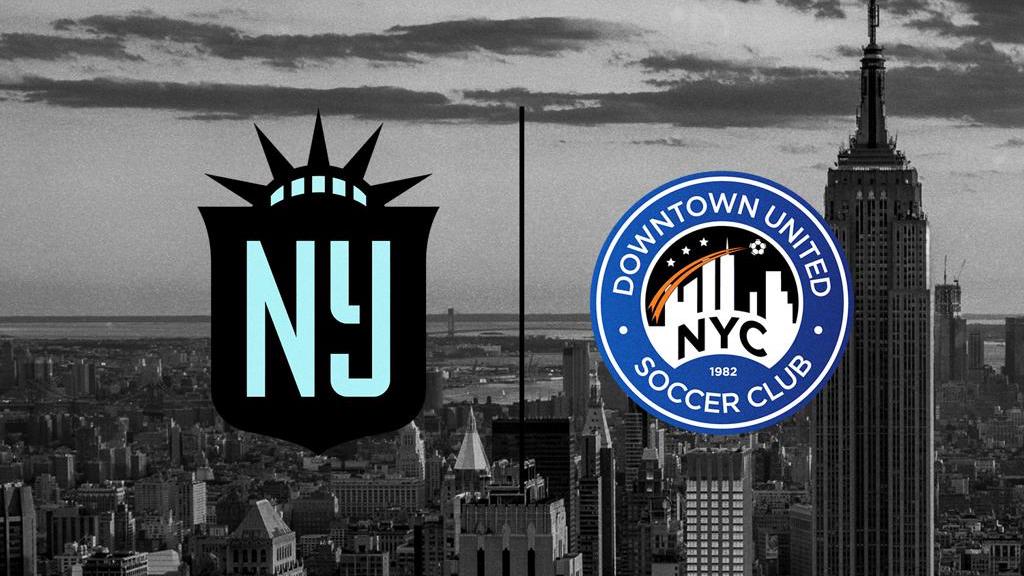 New York, NY – NWSL club NJ/NY Gotham FC (formerly Sky Blue FC), and Downtown United Soccer Club (DUSC) have announced a joint-partnership to launch a Women's Premier Soccer League (WPSL) team.
The WPSL team will operate under the name NJ/NY Gotham Reserves, and serve as the NWSL side's official reserves team. NJ/NY Gotham Reserves will begin competition with the 2021 WPSL season, which begins in May.
"Having the opportunity to extend our reach within the women's game and develop a pipeline of talent towards the pro team is an important step for us as a Club." said Alyse LaHue, NJ/NY Gotham FC General Manager.
The creation of this reserves team marks a period of heightened investment from NJ/NY Gotham FC in the NYC region. The club initiated a landmark rebrand on April 6th, 2021, to better serve the growing audience and diversity that currently represents the club's fanbase.
"Collaborating with DUSC on this endeavor expands our resources to be able to provide the best experience possible to players within the Club" continued LaHue. "This project also provides us further extension into New York City, where we've had a tremendous fan base and support over the years. As a club we are fully committed to being a part of the development of women's soccer within NYC."
Downtown United Soccer Club (DUSC) is the most comprehensive youth soccer club in NYC, serving approximately 5,000 participants annually. Founded in 1982, DUSC offers a Soccer For All approach to programming for ages 3-23 through its Recreation Leagues, Camps, Classes and its Travel Academy program. The girls program at DUSC is committed to elevating girls and women's leadership, along with diversity in NYC and is proud to be one of the few programs that has women in leadership roles across the board.
"We're excited to be working with NJ/NY Gotham FC in this venture as it's a huge step for our girls and women's program at DUSC," said Leanne Campbell, the DUSC Technical Director of NJ/NY Gotham Reserves. "A WPSL team shows how dedicated DUSC is to growing the women's game in NYC and offering our youth players a clear pathway towards the professional game. It's something that has been missing for a long time in the greater NYC area."
The Gotham Reserves coaching staff will be comprised of representatives from NJ/NY Gotham FC and DUSC, respectively. Becki Tweed, current NJ/NY Gotham FC Assistant Coach, and Eleri Earnshaw, DUSC Girls Academy Coach, will serve as Co-Head Coaches of the Reserves squad.
The team will be competing in the WPSL Metropolitan Conference – South Division with a seven-game regular season, followed by league playoffs. All home games will be played at Randall's Island in NYC.