New York Red Bulls look to "bridge the gap" between youth, pro levels via USL PRO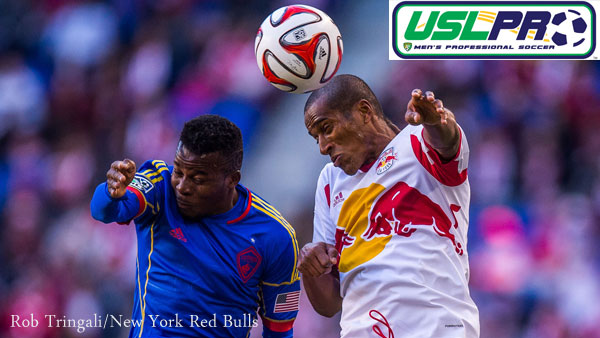 It's widely seen as one of the biggest problems in North American pro soccer: How can teenage academy products be converted into everyday MLS starters more efficiently?
With a roster built on experience and aging, expensive stars, the New York Red Bulls are in a win-now situation. That has left their young players on the outside looking in as they look to make the jump from academy projects to the professional ranks.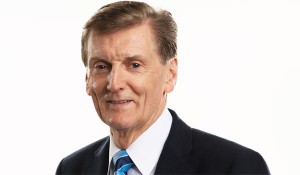 Although the top young talent at the club may find it difficult to secure first-team minutes, the club says it remains mindful of their development and what each individual player needs.
"I call it the bridge between the youth and the first team, and a lot of kids get lost on that bridge, so you have to take care of them individually and nurture them a little," Sporting Director Andy Roxburgh told Soccerwire.com at the Red Bulls' training facility this week.
In order to make it over "the bridge," the younger players currently have the option to train with the Red Bulls senior squad and participate in reserve or youth games, or spend time on loan at another club.
However, the format and sporadic schedule of the MLS Reserve League doesn't provide the ideal opportunity for young talent to get a steady amount of games. But at present, that is the only option for some.
"[We] work with them as much as we can, like at the end of training, take them specially or some sessions in the afternoon," said Roxburgh.
In some cases, the club may seek short-term loans this season for the second half of the year, if deemed appropriate by Roxburgh and the rest of the technical staff. The Red Bulls do not currently have an USL PRO affiliate like other MLS clubs, but have had offers in the past to do so.
Although loans can provide solid first-team minutes, even if it's a lower division club, the system still has its share of problems. In other countries around the world, the distance between parent and loan club can be very short. That is not always the case in the United States.
"If they're in Austin or Charleston, the danger for us is that they are out of our control and yes in some cases it might be a good idea, but I think that would be rare cases. We would rather have the bulk of our guys with us, to nurture them," said Roxburgh.
"You're letting them go and they are gone for a year. You might see them twice a year or something, and they are too difficult to bring back."
Roxburgh pointed to one of the Red Bulls' current players, Richard Eckersley, to highlight how much easier it is to keep an eye on loan players overseas.
[ +Game changer: All eyes on replacement referee in Red Bulls' 1-1 draw with Colorado ]
"Eckersely played for Man United from eight years old until he was 20 and then they loaned him out to Burnley," he said.
"So he's an hour up the road so scouts and coaches from Manchester United can go and visit, go and monitor him and see what's going on."
However, starting next year the Red Bulls should have another option: a "B" team playing in USL PRO. The team would allow the Red Bulls to keep a close eye on their talented youth and get them regular game time.
There is one more advantage to having a "B" team in the third tier of North American soccer. The Red Bulls would own the players rather than "sharing" them. Signing promising youngsters to professional contracts should offer protection to help keep them at the club, reducing the risk of further defections like Amando Moreno, who left RBNY to join Mexico's Club Tijuana over the winter.
"It's one of the big problems here with the academies here, there is no protection," said Roxburgh.
"How can you invest in an academy or in your fringe young players if they can just walk away?"
Roxburgh pointed out a couple of cases where the Red Bulls spent time investing on young players, only for them to walk away.
"I just need to mention young Armando. He's spent five years at our academy and a year attached with the first team, reserves and suddenly he's gone, we've lost him. If we had him signed as part of the "B" team, he'd be our player, we would own him, we wouldn't have these loopholes in the rules," he explained.
The Red Bulls also lost a young goalkeeper in similar fashion.
"We lost a 17-year-old goalkeeper a year ago, he just walked and he went to Reading. His mother wrote a note: 'Thank you very much,'" Roxburgh said.
That 'keeper was Aleksander Gogic, who is still currently playing in the Reading FC academy.
Now with owning the players on a third division side, the Red Bulls or any MLS club that chooses to pursue a "B" team, as the LA Galaxy have done, would make a profit on players that choose to leave. More importantly, the transfer fee would apparently go straight to the club rather than to the league, like in MLS.
LA's "Galaxy II" began USL PRO play this weekend and are the first to make the foray into running a feeder team in a professional division. The Red Bulls had plans to go ahead with their team for this year, but weren't confident in the rules MLS had in place at this time.
[ +LA Galaxy II: A revolutionary step in North American youth player development?]
"We were prepared to go into it this year, we made plans for it, but the problem there was that the MLS couldn't come up with detailed rules," said Roxburgh.
One of the concerns was signing a player to the "B" team and the process of loaning them back to the first team squad. Roxburgh brought up a scenario where a young keeper like Santiago Castano was signed to the third division squad.
"What it needs to be, if one of the goalies gets injured, we need to be able to bring him [Castano] back in again. So this is the question and the thing we have to resolve, but that would be the idea of that," he said.
The Red Bulls' USL PRO iteration will play at the first team's new training facility in Hanover, N.J. Renovations to the locker rooms will be forthcoming, as well as added seating for a minimum of 1,000 to 1,500 fans to get ready for play in the third division.
Having the team play at the training facility keeps the "B" team and first team very much connected.
"We can create an environment here that would work certainly in the short term and all of our medical staff is here anyway," said Roxburgh. "We can tap into the first team's staffing so that would help us to make it work."
"The 'B' team would be training here, sometimes with the first team, sometimes they might train alone for matches and things like that."
In deciding where the USL PRO club would play, the training facility was always seen as the best option by RBNY.
"Where I came from in Switzerland [Roxburgh served as UEFA's technical director before heading to the Red Bulls], every village had its own football ground closed in with seating and it might only be for 500 people, but they had their own facility," said Roxburgh. "In this part of the world it doesn't exist. [In] baseball, you'll find them, but you won't find them in soccer. I've looked."
"Man City have moved a club over here [MLS expansion side NYCFC] and may have to play in a baseball ground. For us to certainly say we'll have our own stadium to play in, where in the city? Where are we going to get that land and who is going to spend the money for a 'B' team? No one is going to do it right this minute."
[ +The DeMerit Factor: Should MLS try loaning youngsters to England's lower divisions? ]
However, in the future there is a possibility of a different permanent home for the Red Bulls' third-division team.
"Maybe once it's established and the value of it was seen, then maybe at that point create its own space and stick it in Brooklyn or someplace, maybe.
"We would need to wait and see. It could have a better facility, but maybe that's here, maybe that's in the city, but it's something we need to think seriously about," said Roxburgh.