Remembering Shawn Kuykendall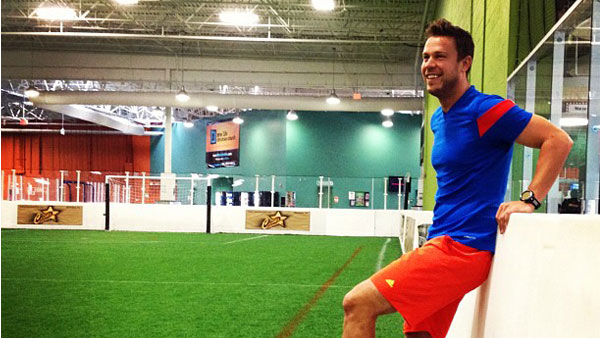 Shawn Kuykendall, a beloved coach, trainer and former D.C. United, American University and Braddock Road Warhawks midfielder, lost his battle with thymic cancer last week, passing away at the age of 32.
But the Washington, D.C.-area soccer luminary has left a rich legacy of friendship, faith and strength, as his spirit and bravery has been hailed by many at all levels of the game.
The son of NASL goalkeeper Kurt Kuykendall, Shawn grew up in Northern Virginia as one of five soccer-playing children. He and both his brothers followed in their father's footsteps at American after an award-filled youth career – he starred for a stacked Warhawks team that won a US Youth Soccer national championship and prepared several players for successful collegiate and professional careers.
Though his pro career with United and the New York Red Bulls was cut short by a severe knee injury, he stayed in the game after retirement, working as a coach and youth trainer. He served as an assistant coach at AU, helped United with their camps series and founded his own Kuykendall Academy.
The news of his cancer rocked the soccer community last year. But as word spread of his good humor and relentlessly positive attitude amid painful rounds of chemotherapy, his suffering provided inspiration to many, represented by his motto, "Kuykenstrong," which was publicized by the support of MLS and U.S. Men's National Team stars like Thierry Henry, Landon Donovan and his old Braddock Road teammate Clarence Goodson.
In that spirit, his departure has become a "victory celebration" rather than mere mourning.
A public memorial service is planned for Saturday at 11 a.m. at The King's Chapel in Clifton, Va. A social event is also planned for that evening in the Georgetown neighborhood of D.C.; see Kuykenstrong.com for more details.
Here are a few of the many moving tributes to Shawn from the past week:
USA Today: A former MLS player lost his battle with cancer today, but he won so much more
Washington Post: Shawn Kuykendall, soccer standout, dies of cancer at 32
Washington Times: Shawn Kuykendall, former D.C. United and American U. player, dies at 32
Kuykenstrong.com: Alecko Eskandarian remembers Shawn's wit, talent and love of Jesus
MLSsoccer.com: Ex-D.C. United, New York Red Bulls midfielder Shawn Kuykendall passes away after battle with cancer