New Boys Fall High School Top 25 Rankings released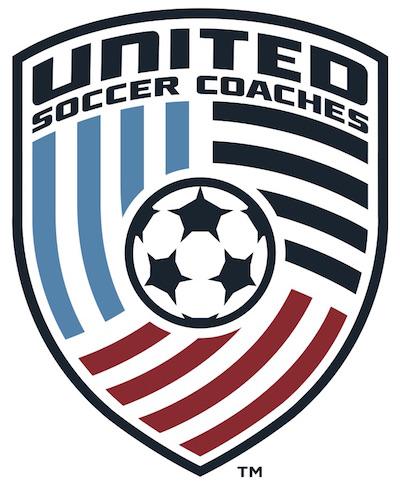 KANSAS CITY, Mo. (Via United Soccer Coaches) – The top teams in the boys and girls polls remain unchanged as United Soccer Coaches and USA TODAY High School Sports released the latest set of regular season rankings in the USA TODAY/United Soccer Coaches Super 25 Fall Rankings on Tuesday.
St. Benedict's Prep in Newark, N.J. and Naperville North (Naperville, Ill.) are sitting at No. 1 and No. 2 in the boys poll yet again this week. St. Benedict's is 18-0-0 on the year, while Naperville North is 26-0-0. Nauset Regional (Eastham, Mass.) moved up one spot to No. 3, while Martin Luther King, Jr. (New York, N.Y.) and Marquette University High (Milwaukee, Wis.) moved into the top five at Nos. 4 and 5, respectively.
USA TODAY/United Soccer Coaches Super 25 Fall Boys – National – Poll 10 – November 6, 2018
| Rank | School | Prev. | W-L-T |
| --- | --- | --- | --- |
| 1 | St. Benedict's Prep (Newark, N.J.) | 1 | 18-0-0 |
| 2 | Naperville North (Naperville, Ill.) | 2 | 26-0-0 |
| 3 | Nauset Regional (Eastham, Mass.) | 4 | 18-0-0 |
| 4 | St. Ignatius (Cleveland, Ohio) | 5 | 18-1-2 |
| 5 | Martin Luther King, Jr. (New York, N.Y.) | 11 | 16-0-0 |
| 6 | Marquette University High (Milwaukee, Wis.) | 8 | 20-1-2 |
| 7 | Boulder (Bouler, Colo.) | 15 | 17-1-0 |
| 8 | Delbarton School (Morristown, N.J.) | 7 | 20-0-0 |
| 9 | Salesianum School (Wilmington, Del.) | 13 | 13-2-0 |
| 10 | Libertyville (Libertyville, Ill.) | 10 | 22-1-0 |
| 11 | Stillwater Area (Sitllwater, Minn.) | 14 | 19-1-2 |
| 12 | Winfield (Winfield, W.Va.) | 9 | 24-0-1 |
| 13 | St. Xavier (Louisville, Ky.) | 23 | 26-2-1 |
| 14 | Monroe-Woodbury (Central Valley, N.Y.) | 17 | 19-0-0 |
| 15 | Lewiston (Lewiston, Maine) | RV | 16-0-1 |
| 16 | Summit (Bend, Ore.) | NR | 16-1-0 |
| 17 | Lee's Summit (Lee's Summit, Mo.) | 20 | 19-1-0 |
| 18 | Chesterton (Chesterton, Ind.) | 12 | 21-0-2 |
| 19 | St. Christopher's School (Richmond, Va.) | 18 | 14-0-1 |
| 20 | Central Bucks West (Doyelstown, Pa.) | NR | 19-2-0 |
| 21 | Amityville (Amityville, N.Y.) | RV | 19-0-1 |
| 22 | Xavier Prep (Middletown, Conn.) | NR | 15-0-1 |
| 23 | Cleveland (Rio Rancho, N.M.) | RV | 17-3-0 |
| 24 | Duluth East (Duluth, Minn.) | 24 | 19-1-2 |
| 25 | Montclair (Montclair, N.J.) | 25 | 18-0-1 |
Records shown are through games of Nov. 4, 2018
Also receiving votes: Olentangy Liberty (Powell, Ohio), Bedford (Bedford, N.H.), Christian Brothers College Prep (St. Louis, Mo.), River Hill (Clarksburg, Md.), Oregon (Oregon, Wis.), Baldwinsville (Baldwinsville, N.Y.), Grandview (Aurora, Colo.), Roman Catholic (Philadelphia, Pa.), Clarence (Clarence, N.Y.), Blue Valley Southwest (Overland Park, Kan.), Lexington (Lexington, Mass.), Archbishop Moeller (Cincinnati, Ohio), Rocky Mountain (Meridian, Idaho), Charlotte Catholic (Charlotte, N.C.), East Kentwood (Kentwood, Mich.), Queensbury (Queensbury, N.Y.), Holmdel (Holmdel, N.J.), Las Vegas (Las Vegas, Nev.)