NCAA soccer players embrace new name, image and likeness (NIL) policy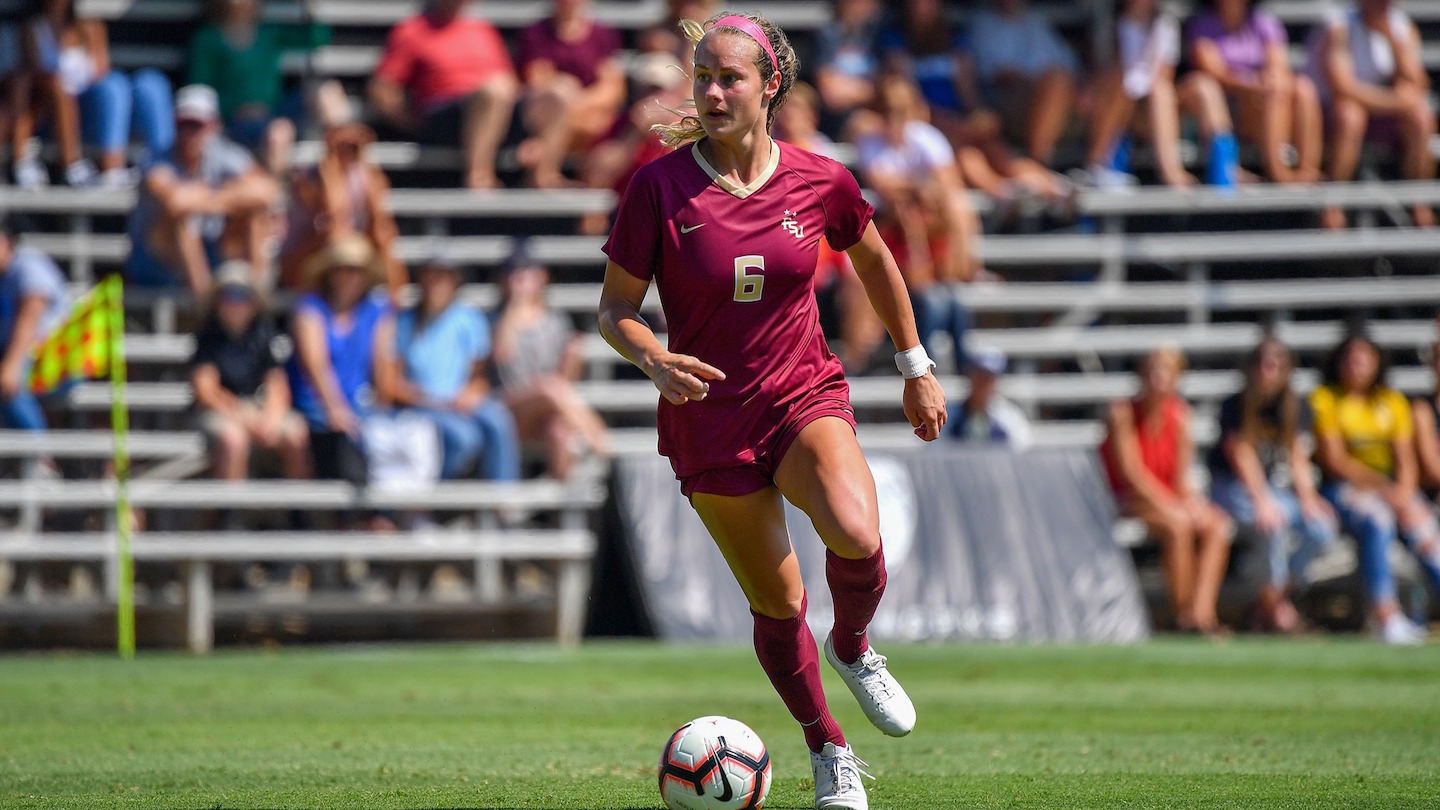 By Adam Schwager
SoccerWire Staff Writer
As of July 1, the NCAA adopted a new interim name, image and likeness (NIL) policy that drastically changes the face of college sports, including soccer. The policy opens up a whole host of revenue-generating options for student athletes that will still allow them to remain eligible for NCAA competitions.
To put it simply, NIL rights allow people to profit from their own likeness, generally via endorsements. Almost all Americans have these rights, but until this month, all college athletes had to waive their rights to continue to be considered an amateur and keep their NCAA eligibility. While schools are still not allowed to directly pay players in any way, this will be the first time in history that NCAA athletes are allowed to make money solely based on their status as student-athletes. In addition, student-athletes are now allowed to hire agents, managers and any "professional services provider for NIL activities."
Nearly 20 states currently have NIL laws in effect currently or scheduled for the future to regulate how student-athletes are allowed to use this new privilege, and those student-athletes in those states are encouraged to use their university as a resource in navigating those laws. In states that have no such regulations, schools will make their own regulations that should be intended to prevent schools from using money as a recruiting tool.
While direct payments will not be allowed, schools can still use the reputation of a program to sell players on the idea that their NIL will be more valuable at their location.
For example, Penn State women's soccer released a statement from head coach Erica Dambach saying:
"When you are at Penn State, you compete for National Championships with your teammates, earn a degree that is recognized worldwide and have the experiences of a lifetime. The affiliation makes a statement and that intrinsic value of being a Nittany Lion provides distinct advantages with the opportunities with name, image and likeness."
While many expect the majority of the endorsement deals to go to football and basketball athletes, as these are the most popular NCAA sports and, unlike soccer, top prospects are virtually required to play in the NCAA to enter the top professional leagues, stars from other sports have already signed sponsorship agreements.
Within the soccer ranks, 2021 MAC Hermann Trophy winner Jaelin Howell has signed an endorsement deal with Milner Technologies, an IT Services provider based in Georgia. As first reported by the Miami Herald, the Florida State star with USWNT experience will sign with the company along with three other star female athletes from other Florida schools. Milner technologies initially plans to split $10,000 across the four athletes with plans to commit more if the partnership provides beneficial results.
University of North Texas goalkeeper Sarah Fuller (formerly with Vanderbilt), famous for becoming the first female athlete to play Power 5 conference football, has also quickly taken advantage of the new NIL rules, creating an apparel store featuring illustrations of her in full football pads.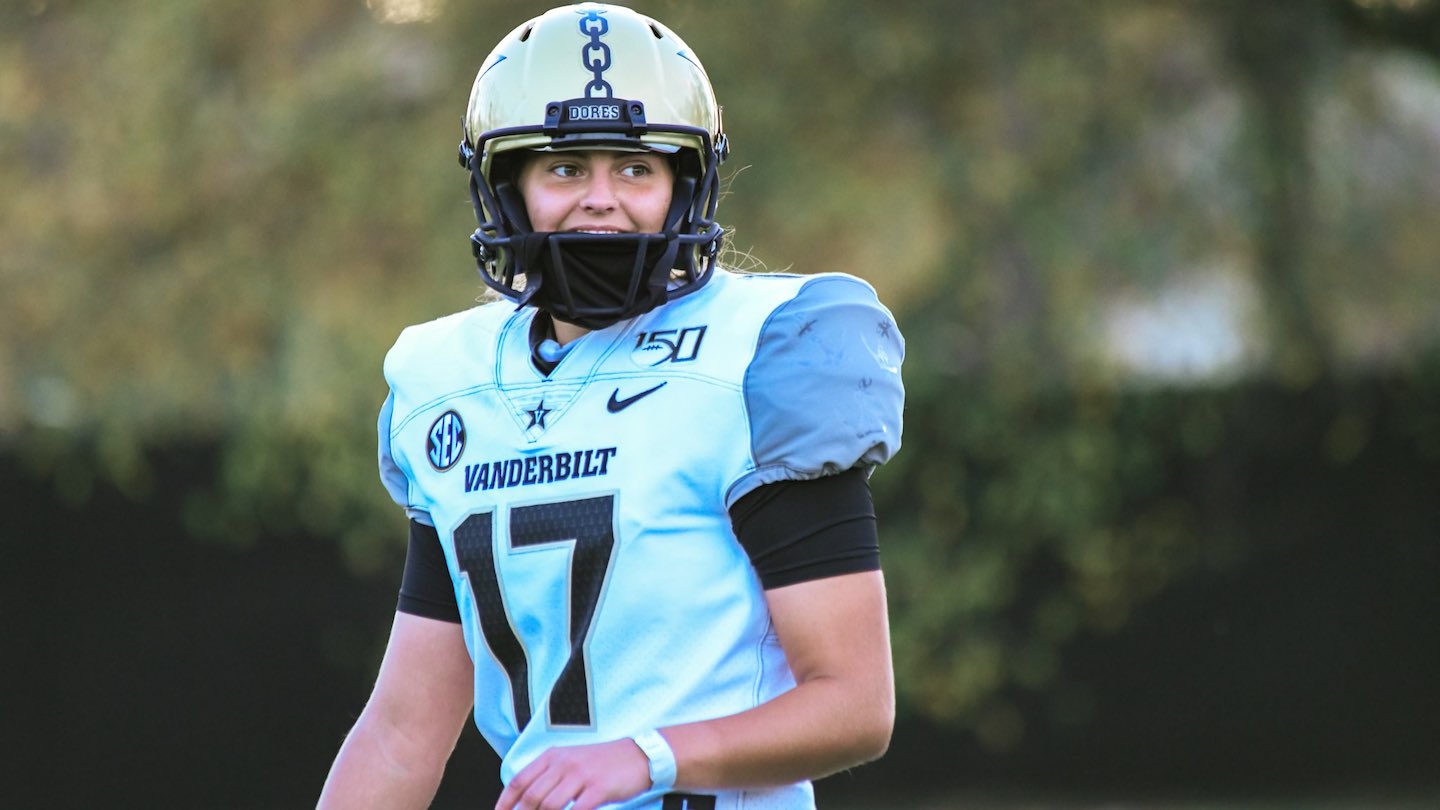 While seeing endorsements in the four-to-five digit range will probably be reserved for the top-of-the-top players in D-I college soccer, the quality-of-life benefits for players of all levels will be immense. For as long as the previous NIL rules were in effect, players were prevented from monetizing their athletic skills in any way. For example, under the previous system, college players could not legally train youth players for payment and keep their amateur status.
The NIL policies will also allow players to use their status as student-athletes to promote charity fundraisers, which became a topic of discussion last Spring when Clemson initially shut down a Covid-19 fundraiser organized by Anderson University soccer player Marissa Mowry and her future husband, Clemson quarterback Trevor Lawerence. Eventually, the NCAA stepped in and granted an exception for all student-athletes to use their NIL to raise funds for coronavirus relief. Now, all players can use their likeness to promote any charitable cause of their choosing.
As of this writing, the new NIL rules are still incredibly fluid and subject to lawmaker intervention. As of now, there are four major regulations being enforced nationwide. First, no student-athlete can be paid without some good or service being provided in return. Secondly, no student-athlete can enter a deal that requires them to enroll in a specific school. Third, student athletes cannot be compensated based on their athletic performance. While previous athletic performance may boost a player's NIL value, their deals cannot slide in value based on future performance. Lastly, schools may not directly pay players for their NIL in any way.
Additional regulations that are included in specific state laws that are not addressed in the national regulations include the types of companies that student-athletes can partner with, such as alcohol, tobacco or gambling organizations. Different states also have different quirks which can be hard to keep up with and lead to an inconsistent playing field. Some states, such as Michigan, will allow their players to enter deals that conflict with the sponsors of their school as long as they promote them outside of school activities.
In other states, such as Florida, the law prevents players from engaging in contracts that conflict with a term in their school's contract. In one of the most unique cases, the state of Georgia allows their schools to require student-athletes to share up to 75% of their NIL compensation into an escrow account, in which the player would be given a pro-rata share of the account one year after they graduate.
These discrepancies in the rules have led several key figures within college sports to look towards the United States Congress for leadership in creating national regulations on how NIL should be handled with college athletics.
SEC Commissioner Greg Sankey stated on Monday: "The NCAA's temporary rules governing Name, Image and Likeness were a necessary reality, but those interim policies are no substitute for a uniform, national standard… because state laws are currently inconsistent or non-existent, the NCAA rules can no longer resolve key issues. We need a federal solution."
While a federal solution will be the most likely outcome, any potential bill is being held up by several key points of contention that will take time to solve, and a uniform bill is very unlikely to happen before Congress' August recess, which will leave policies inconsistent nationwide as NCAA soccer season starts in late August.