National Soccer Hall of Fame announces final ballot for class of 2021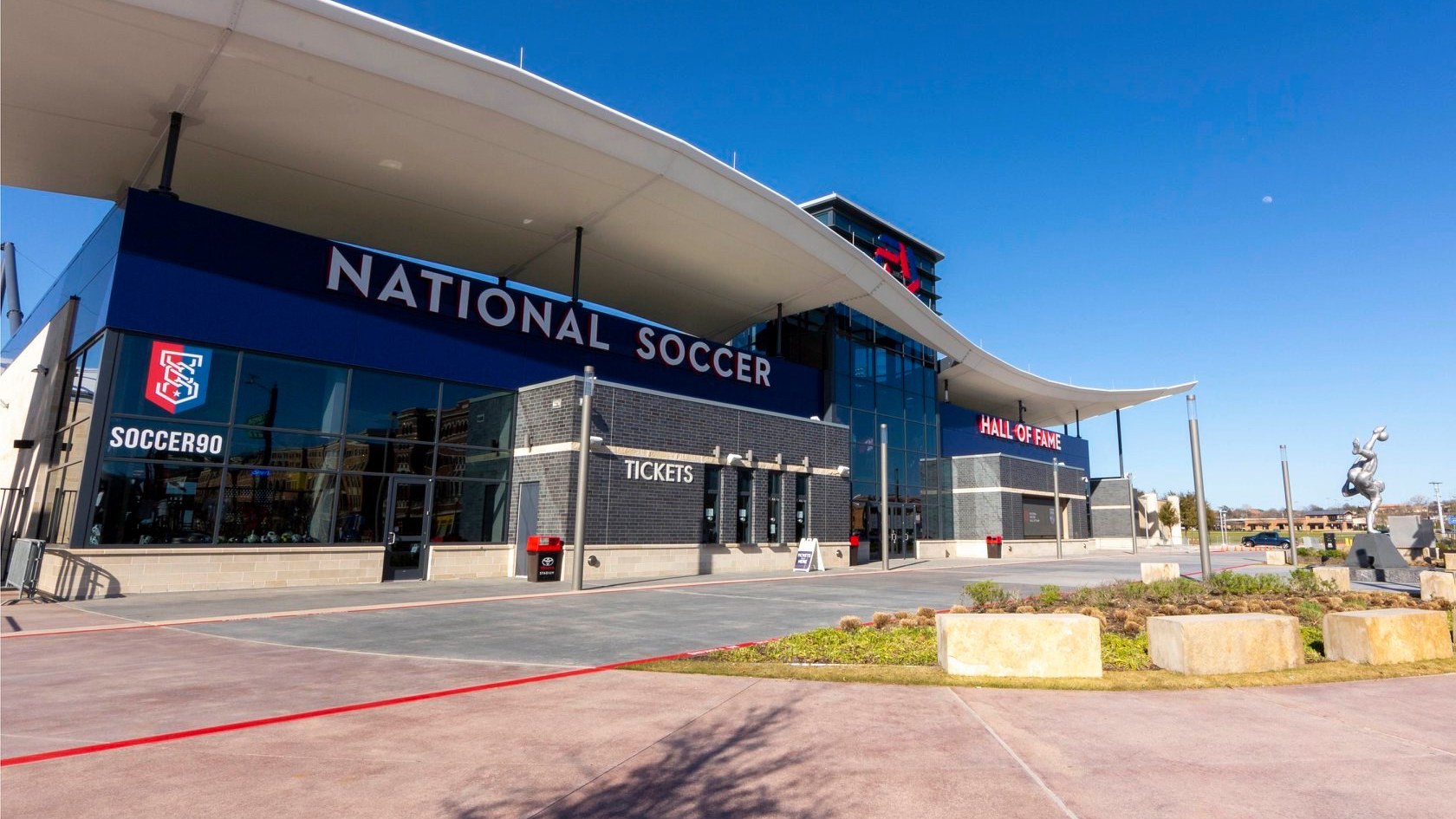 FRISCO, Texas — The National Soccer Hall of Fame at Toyota Stadium today released the names of the finalists for election to the Class of 2021, including 20 on the Player ballot and 10 apiece on the Veteran and Builder ballots.
The Hall of Fame's new Selection Committees will vote Friday through Feb. 10 to select a class of two to four members. The 2021 class will be announced in March.
The 2021 Hall of Fame ceremony is scheduled for May 22 and will enshrine both the 2020 class (Carlos Bocanegra and Colin Jose Media Award Winner Andrés Cantor) and the 2021 class. The ceremony will take place in the National Soccer Hall of Fame, which is powered by NEC, followed by the Hall of Fame game between FC Dallas and a yet-to-be-named opponent and a concert featuring Willie Nelson.
Player Ballot Finalists:
David Beckham
Gregg Berhalter
Shannon Boxx
Lori Chalupny
Lauren Cheney Holiday
Steve Cherundolo
Kevin Hartman
Frankie Hejduk
Thierry Henry
Keith Johnson
Shalrie Joseph
Pablo Mastroeni
Josh McKinney
Heather Mitts
Oguchi Onyewu
Christie Pearce Rampone
Cat Reddick Whitehill
Hope Solo
Aly Wagner
Josh Wolff
Berhalter and Hejduk are in their final year of eligibility in the Player category; if they are not elected, they will appear on the Veteran ballot next year. Five candidates — Johnson, Joseph, McKinney, Onyewu and Pearce Rampone — were selected to the Final Ballot in their first year of eligibility.
Johnson and McKinney were chosen to the Final Ballot following changes in 2020 that created a path to eligibility for U.S. Extended National Teams, including the Men's and Women's Para 7-a-Side National Teams, the Futsal National Team and the Men's and Women's Beach Soccer National Teams.
In addition to the 20 Finalists, 17 other players received enough Preliminary Ballot votes. The four eligible players who did not receive any votes — Kenny Cooper, Sebastien LeToux, Matt Stewart and Brittany Taylor — will be removed from the Player Eligibility List via the sunset rule. Each will regain eligibility on the Veteran list after 10 full years of retirement.
Veteran Ballot Finalists:
Marco Etcheverry
Linda Hamilton
Angela Hucles
Clint Mathis
Shep Messing
Jaime Moreno
Steve Ralston
Tony Sanneh
Kate Sobrero Markgraf
Tisha Venturini-Hoch
Builder Ballot Finalists:
Esse Baharmast
Clive Charles
Joe Cummings
Richard Groff
Brian Hall
Sandra Hunt
Tim Leiweke
Francisco Marcos
Kevin Payne
Kari Seitz
Depending on the year, only referees, coaches or contributors will be considered for induction, and every four years — including 2021 — all eligible Builders will be considered for election.
New voting rules and procedures ensure that two to four candidates will be elected annually.
If both a Veteran and a Builder are being elected, the top two vote earners from the Player ballot also will be elected.
If either a Veteran or a Builder are not being elected, the top three vote-earning Players will be elected if all three received at least 66.7% of the Voting Committee's votes.
If neither a Veteran nor a Builder are being elected, the top three vote-earning Players will be elected if all three received at least 50% of the Voting Committee's votes.
Candidates must be named to at least 50% of Voting Committee ballots to be elected.
More Information
Complete information about the election and eligibility procedures is available online at NationalSoccerHoF.com. The election process is administered by National Soccer Hall of Fame staff under election and eligibility guidelines established by the Hall of Fame Board of Directors.
Established in 1950, the National Soccer Hall of Fame is dedicated to the sport of soccer in America by celebrating its history, preserving its legacy, inspiring its youth and honoring its heroes for generations to come.
2021 Player Final Ballot Biographies
2021 Veteran Final Ballot Biographies
2021 Builder Final Ballot Biographies