Montreal Impact U-18s earn fourth place in Development Academy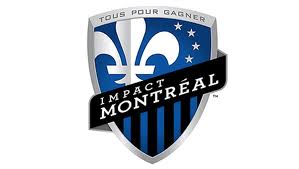 LOS ANGELES, CA (Via Montreal Impact) – The Montreal Impact U-18 side lost 2-1 in the USSDA third place final Saturday against the San Jose Earthquakes at the StubHub Center in Los Angeles, concluding the 2014-2015 season in fourth place.
"The players gave everything," said head coach Jason Di Tullio. "As a coach, it's really satisfying to see this. In terms of play, I believe we were the most creative team and that our style is not easy. It's important to play high-level playoff games because we learn a lot about our players in these situations. Their preparation was excellent."
Montreal qualified for the playoffs after an impressive performance in regular season. The Bleu-blanc-noir finished first in the general standings with a 22-2-2 record. They also finished the season conceding only 17 goals, the best defensive performance of the league.
In the playoffs group phase, the Impact tied with the Philadelphia Union 2-2 before winning 3-2 against the LA Galaxy and 2-1 to Kendall SC. They finished first in their group and moved to the next round.
In the quarterfinal game, Di Tullio's team played in front of almost 1,000 fans at Stade Saputo. Supported by the crowd, the Impact won 3-1 against Real So Cal, giving them a ticket to the semifinals.
In LA, the Impact performed well, but played a persistent Chicago Fire team. Players came back twice to force overtime, but lost 4-2 after 120 minutes.
In the third place final, San Jose took the lead 2-0. The Impact were able to get a goal, but still lost 2-1.
"We got to the semifinals two years in a row," said Di Tullio. "It's almost impossible. After, when you see the support the fans and the club gave us from Montreal, it shows that we do the right things at the Academy."