Missouri State men's soccer signs seven newcomers for 2020 season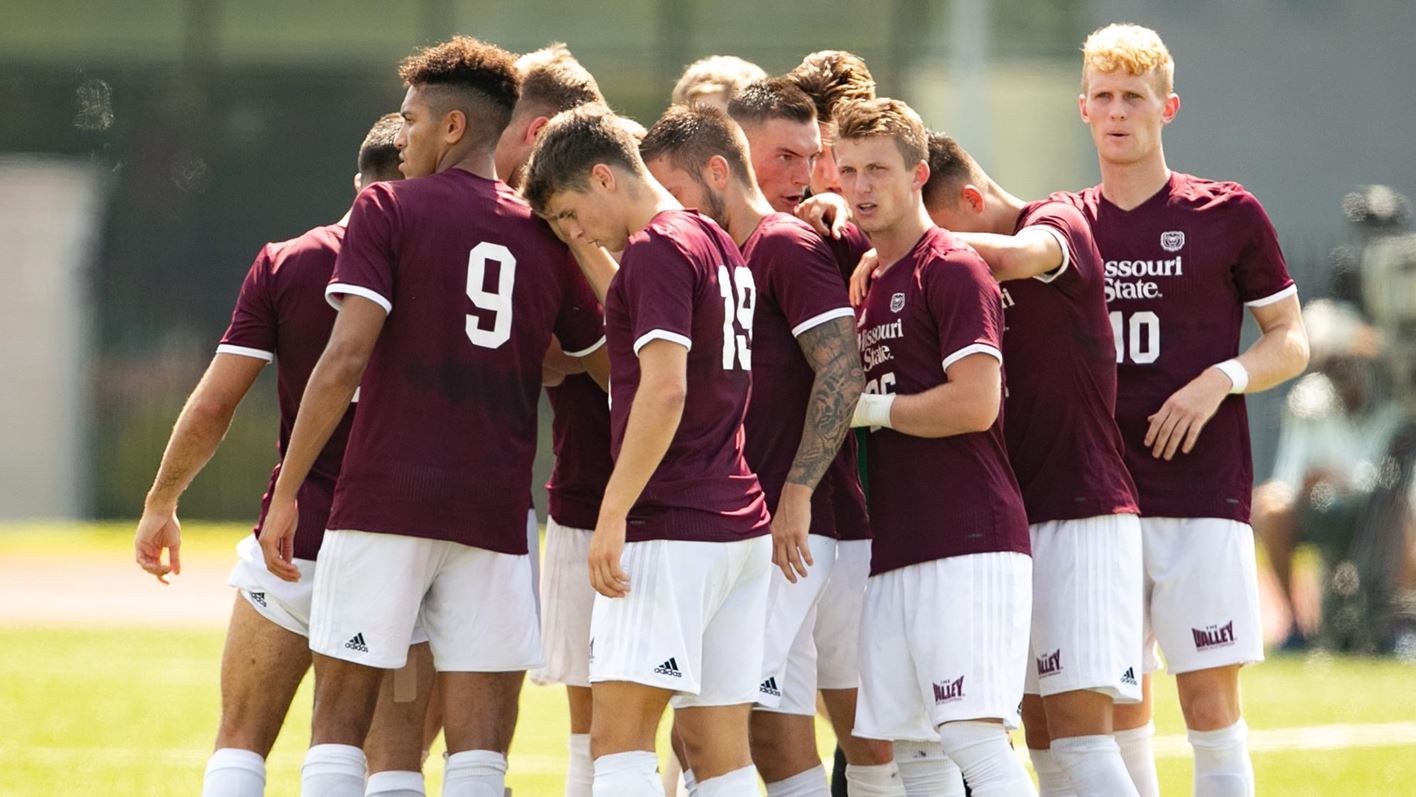 SPRINGFIELD – Missouri State men's soccer head coach Jon Leamy announced seven newcomers who will join the Bears' squad for the upcoming 2020 season.
"The 2020 additions to our program are very important for our short and long-term goals," said associate head coach/sports director Michael Seabolt.  "It's our responsibility to make sure we continue on the path of growth that has hallmarked this program since its inception.  Coach Leamy, Coach Woods, Coach Lukowski, and I are focused on finding the best of the best that will add to our Bears family and will help us achieve the results everyone associated with our program is striving for."
Jesús Barea (MF · Cádiz, Spain · Putnam Science Academy)
Barea spent this past season playing for Putnam Science Academy in Putnam, Conn. where he scored a team-high eight goals for the Mustangs.  Prior to PSA, Barea was a member of the youth squad for his hometown club, Cádiz CF, for three years.  He led the team in goals all three seasons while helping Cádiz CF secure league championships in 2018 and 2016.
"Jesús is a very dangerous attacking player and will help us add to an attack that was top-10 in the NCAA last season.  He is originally from Cádiz, Spain, but will graduate from Putnam in the spring.  Missouri State soccer alum, Shawn Peter, recommended Jesús and we are looking forward to building relationships with teams in that region."
Melvrik Fernandes (MF · Orlando, Fla. · Cypress Creek HS/Alderson Broaddus)
Fernandes joins the Bears' squad after playing the previous three seasons at Alderson Broaddus, a Division II school in Philippi, West Virginia.  He was a second-team all-conference selection this past year which followed an honorable mention nod in 2018.  Fernandes totaled 48 appearances with four goals and 40 shots in his time with the Battlers.
"Mel is a transfer from a good coaching friend at the Division II level, where he had a lot of success.  We are excited to learn more about Mel as we work with him this spring."
Mattis Koch (D · Berlin, Germany · FC Union Berlin)
Koch comes to Missouri State from FC Union Berlin where he spent three years with the club's U17 and U19 teams.  He served as the team's co-captain this past season while also being selected for regional squads for Germany.
"Mattis is a defender that we feel can come in and compete for playing time immediately.  He is also a guy that can, long term, be an excellent leader for this program.  His background is second to none in Germany and he chose us over a number of other top-10 teams."
Samuel Ottley (D · Telford, England · Newberry College)
Ottley started all 31 matches he appeared in while playing the past two seasons at the Division II level with Newberry College.  He helped the Wolves' backline to post 10 shutouts in his two-year span.  Prior to Newberry, Ottley spent time with English clubs Wolverhampton and Barnsley.
"Sam has been one of the best defenders for the past two seasons in Division II.  We feel he will come in and compete for a starting role in our backline.  Prior to his time at Newberry, Sam had a strong academy career and we have been tracking his progress for a while."
Jack Stewart (F · Sydney, Australia · Oakhill College/Sydney Olympic FC)
Stewart has spent the past five years playing with teams in the National Premier League (NPL) in his home country of Australia.  Last season, he was a member of the Sydney Olympic FC where he appeared in 19 matches and scored four goals.  In 2018, Stewart played for Blacktown City FC which followed stints at Sydney FC (2017-2018) and Sydney United (2015-2017).
"Jack is an attacker that we feel can come in and create and score goals.  He has played at the absolute top level for youth in Sydney, Australia.  I am fortunate to have lived a year in Sydney and that experience gives us good confidence in his background."
Nicolas Torres (MF · Linares, Chile · Athletic Study Center/Iowa Western CC)
Torres competed for Iowa Western Community College this past season where he helped lead the Reivers to a 16-1-1 record.  He tallied a team-high 34 points with 14 assists and 10 goals in his sophomore campaign.  The Chilean midfielder appeared in 22 matches in 2018 for Barton Community College where he recorded five goals.
"Nicolas comes to us from Iowa Western and their coach Mike Brown, who is a good friend of the program.  He is a top midfielder that was sought after by a number of elite programs and we are pleased that he chose Missouri State.  We have high expectations that he will be able to make an immediate impact for us."
Missouri State is coming off a program-best 18-1-1 record, highlighted by winning its first-ever NCAA Men's Soccer Tournament match with a 1-0 result against Denver on Nov. 21, before falling to UCF in the second round in the Bears' only loss of the year.
"It's truly a team effort when it comes to finding the best guys for our program," added Seabolt.  "I want to thank Coach Woods and Coach Lukowski for their tireless efforts watching videos, scouting players, contacting references, reviewing academic records, and all the other things it takes to find the right young men for our program."
Henry Smith (F · Wigan, England · St. Edmund Arrowsmith/Cardiff City FC)
Smith is an attacking forward that has experience with a couple of prestigious English professional clubs.  He spent last season with Cardiff City FC's U23 team which followed a stint with Everton FC, a perennial team in the English Premier League.  Smith spent his time in the classroom at St. Edmund Arrowsmith Catholic High School in Wigan, England before continuing his studies at Cardiff and Vale College.
"I was able to see Henry in person over the winter holiday.  He is a top attacker that played for Everton and Cardiff and has an elite background on top of that.  As we got to know him, we were very impressed by the type of person and young man he is and we are excited to add him to our family."
Missouri State is coming off a program-best 18-1-1 record, highlighted by winning its first-ever NCAA Men's Soccer Tournament match with a 1-0 result against Denver on Nov. 21, before falling to UCF in the second round in the Bears' only loss of the year.
"It's truly a team effort when it comes to finding the best guys for our program," added Seabolt.  "I want to thank Coach Woods and Coach Lukowski for their tireless efforts watching videos, scouting players, contacting references, reviewing academic records, and all the other things it takes to find the right young men for our program."