Mississippi State signs reigning Big West Defensive Player of the Year Megan Day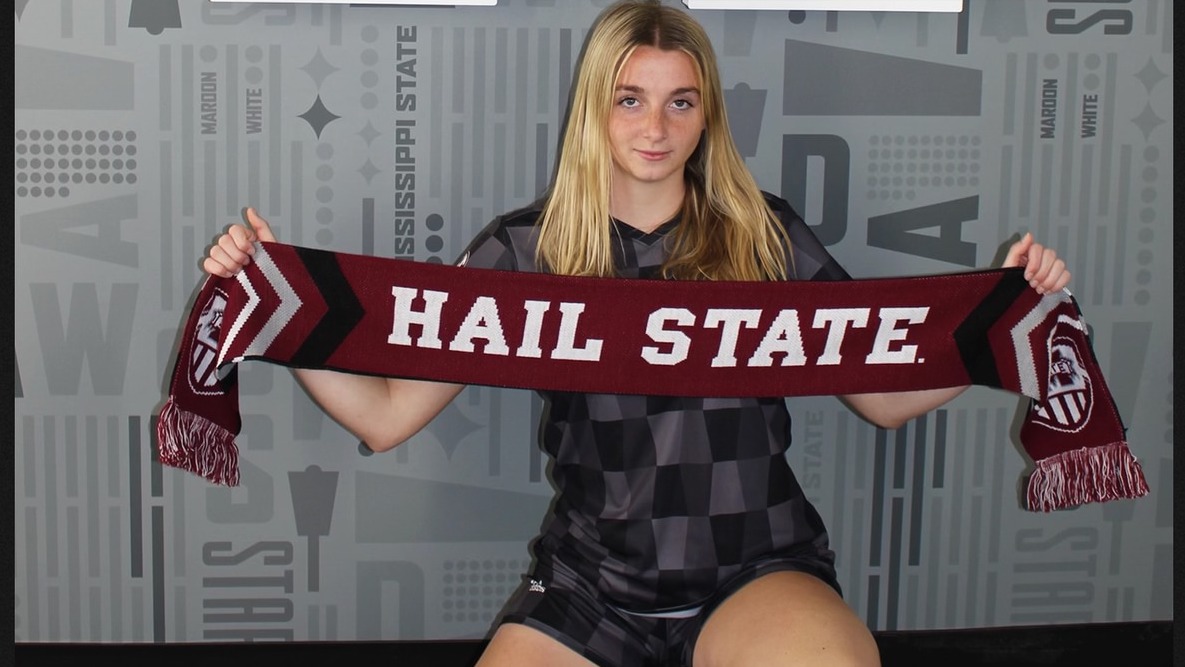 STARKVILLE – Mississippi State soccer head coach James Armstrong announced the signing of Megan Day to his Bulldog squad as part of the 2023 signing class. She comes to Starkville as the reigning Big West Defensive Player of the Year.
Day is transferring to Mississippi State after graduating from Cal State Fullerton. A standout for the Titans, she will have one year of eligibility remaining as a graduate transfer. Day joins Aitana Martinez-Montoya as part of Armstrong's 2023 class that has won a conference player of the year honor.
"We are so excited to add a player of Megan's quality and experience to our back line for the fall, Armstrong said. "She was the standout defender in a very good conference last year and has been earned accolades throughout her college career. Her character will ensure she fits in with our team both on and off the field straight away."
Day comes to Mississippi State as an elite defender with accolades to back it up. Day, named the Big West Defensive Player of the Year this past season, is a three-time All-Big West selection with two first team honors. Since her freshman season in Fullerton, Calif., Day appeared in 60 of the team's 61 games, making 55 career starts. She scored five career goals (three game-winners), recorded 10 total points, and received only three yellow cards.
During her junior season in 2022, Day led the Titans with 1,743 minutes played while anchoring a backline that posted seven shutouts. It was the second straight season that Day helped the Titans earn seven shutouts. Prior to the 2020 season being canceled due to Covid, Day was an elite freshman in 2019, logging 1,619 minutes with four shots on goal, three of which scored while two of those goals were game-winners. Despite the goals, Day made her mark on defense.
Her defensive unit allowed just four goals in eight Big West matches, the fewest goals allowed in the conference, while posting two shutouts in the Big West Tournament. Day helped lead the Titans to the 2019 Big West regular season and tournament championship. That season she became just the second player in program history to earn Big West Freshman of the Year honors.
Before attending Cal State Fullerton, Day attended La Mirada High School, earning First Team All-League honors as a sophomore and junior. She was named the Whittier Daily News & Press Telegram Girls' Soccer Player of the Year during her junior season.
Megan Day | 5-10 | Defender | La Mirada, Calif. | La Mirada HS | Cal State Fullerton
Career Honors
2022 All-West Region Second Team
2022 Big West Defensive Player of the Year
2022 All-Big West First Team
2021 All-Big West Second Team
2019 All-West Region First Team
2019 Big West Freshman of the Year
2019 All-Big West First Team
2019 All-Big West Freshman Team
Big West Offensive Player of the Week (9/26/22)
Big West Defensive Player of the Week (10/4/19)