McLean Hotspur Green U-15 Boys claim US Youth Soccer national title
(Via McLean Youth Soccer) – McLean Youth Soccer Hotspur Green U15 Boys from Virginia were crowned National Champions Sunday, August 31 in the 2016 US Youth Soccer National Championships at the Toyota Soccer Center in Frisco, Texas.
Out of 10,000 teams competing in the US Youth Soccer National Championship Series, the team returned this year to claim the National title after placing fifth in 2015. McLean Hotspur was one of two Virginia Youth Soccer Association (VYSA) teams to become 2016 National Champions, a strong showing for Virginia and its youth soccer programs.
+Read: US Youth Soccer National Champions crowned in Frisco, Texas
In the championship match, Hotspur faced the Chicago Fire Academy Raiders (IL) who had gone undefeated to that point. Both teams fought in the grueling mid-day Texas heat which was close to 100 degrees. In the eighty minutes of regulation play, the game was tied 1-1. The game went in to extra time, but no goals were scored. Ultimately the game was decided in a penalty kick shoot out with McLean scoring the winner after eight rounds of shots.
"I'm so proud of the boys. We worked very hard for this honor," McLean head coach Jamil Walker said. "All the teams we competed against were top-level, and to break out of this strong group as National Champions is a dream come true." Walker, is a former MLS professional player for DC United, and was the 2014 National Youth Soccer Coaches Association coach of the year.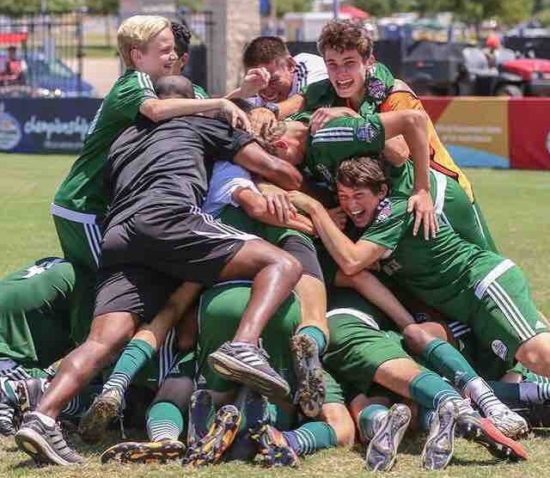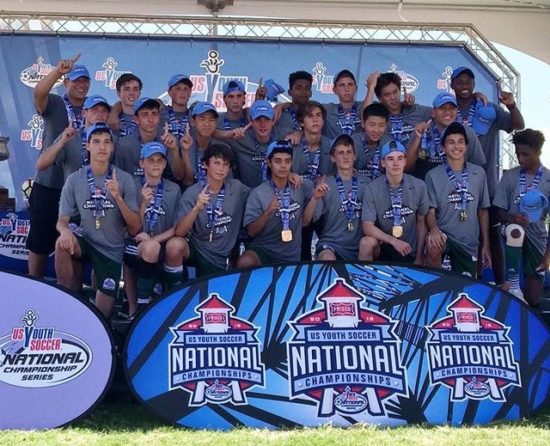 MYS Hotspur Green U15 Boys
Back Row: Assistant Coach Alan Portillo, Garrett Socas, Nate Paolozzi, Raphael Leslau, Spencer Gregory, Eric Eichler, Jett Bisset, Head Coach Jamil Walker
Middle Row: Jake Mayer, Daniel Diaz-Bonilla, Abel Luwis, Dean Hughes, Ethan Boshart, Nicholas Loh, Michael Reyes
First Row: Yassine Elkahloun, Tyler Smith, Brendan Murray, Kamyab Pirouz, Ethan Stewart, Jack Rosener, Billy Blake, Winston Agbara
Not pictured: Tony Ducic