Matt Real named U.S. captain for Concacaf U-20 Championship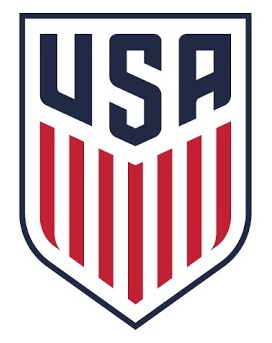 U.S. Boys / Men's National Team Roster Pools (2018)
U-15 | U-16 | U-17 | U-18 | U-19 | U-20 | MNT
CHICAGO (Via U.S. Soccer) – U.S. Under-20 Men's National Team head coach Tab Ramos named defender Matt Real as the team's captain for the 2018 Concacaf U-20 Championship, to be played at IMG Academy in Bradenton, Fla. from Nov. 1-21.
"Matt's a veteran in this group, a player with a lot of experience who's going to help a lot on and off the field," Ramos said on the decision to name Real the captain. "That's something that's really important for our group, especially when you're together for a period of three to four weeks."
Real (reh-al) is one of three players from the Philadelphia Union on the 20-man roster that is seeking to repeat as confederation champion and secure a berth in the 2019 FIFA U-20 World Cup. The USA captured its first title at the U-20 level in March 2017, defeating Honduras via penalty kicks in the final.
"I'm really blessed that Tab sees me as one of the leaders of the group," Real said. "I'm going to do my best to lead the group forward through this tournament – we know we have a big responsibility on our hands, because we're the defending champions. We're going to do our best to come away with the same title. We feel confident going into this tournament that we have the right guys to get the job done."
+READ: Houston Dynamo sign Erik McCue to Homegrown Player Contract
The 19-year old has risen through the Philadelphia Union's ranks, first joining the Union Juniors, then the Development Academy's U-15/16 and U-17/18 teams before joining the Philadelphia USL affiliate Bethlehem Steel in 2017. He signed as a Homegrown Player with the Union in January 2018 and made his MLS debut on March 31 of this year.
"We're going to go through a very difficult process over the next few weeks, where there's going to be some ups and downs," Ramos added. "I think its important to always keep the group up in terms of their spirit and having a good captain makes a difference."
On the international front, Real previously played with the U.S. U-18 MNT and was part of the inaugural Men's Youth National Team Summit in Florida this past January. He made his U-20 debut on March 21 against France's U-21 team in Spain. He is joined on the Concacaf Championship roster by Union teammates Mark McKenzie and Anthony Fontana. The U.S. opens the tournament on Thursday, Nov. 1 against Puerto Rico (5 p.m. ET; ConcacafGO.com, Concacaf GO app and Univision Deportes).