Loyola Marymount men's soccer unveils 11-player signing class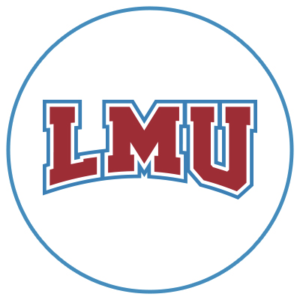 Loyola Marymount men's soccer head coach Paul Krumpe, entering his 22nd season, will bring in a large and impactful group with this season's recruiting class.
The 11 incoming men's soccer players come to Loyola Marymount from all over the globe. The newest Lions are from California, Jamaica, Europe and South America.
Alfredo Cortez – Goalkeeper
Alfredo Cortez comes to Loyola Marymount by way of a transfer from Cal State Fullerton.  During his tenure at CSUF Alfredo appeared in seven games, starting six, earning three shutouts and making 19 saves. In 2017, Cortez stepped up during the Big West Conference Tournament Championship game entering the match during the penalty kick shootout, making the clutch save to win the tournament. Before college, Alfredo was a highly touted goalkeeper out of the elite US Soccer Development Academy, FC Golden State.
"Freddy will add immediate depth and maturity to our already exceptional goalkeeping core," said assistant coach Mike Oseguera. "I expect him to come in and challenge for the starting spot, raising the bar for our defense as a whole. We are really excited to have him in LA".
Duhaney Williams – Winger/Striker
Originally from Clarendon, Jamaica, Duhaney Williams comes to the Lions by way of transfer from Northeast Texas Community College. A standout winger, Williams had 12 goals and 11 assists last season, totaling 35 points and helping his team to the NJCAA National Championships. A constant threat on the outside, Williams was awarded First Team All-Region, NJCAA Third Team All-American and NJCAA National Championship All-Tournament Team member. Prior to NTCC, Williams started his collegiate career at Iowa Western Community College, earning six goals, three assists and First Team All-Conference in his freshman season.
During his high school career, Williams attended a historic powerhouse, Jamaica College, winning the prestigious Manning Cup and Oliver Shield, scoring over 40 goals throughout his four years. His senior year, Williams was named the MVP of Jamaica College and earned the Golden Boot of the Jamaican Schoolboy Football Inter-Secondary Schools Sports Association. In 2016, Williams represented Jamaica in the Caribbean America Soccer Association Youth Classic Tournament, named as one of the top 21 players at this age in all of Jamaica.
"We are extremely excited Duhaney has decided to become a Lion. His dynamic pace and ability to break down defenses is going to help our program immediately," said assistant coach Kyle Schmid. "He has a fantastic pedigree and very high-level experience. We are excited to get Duhaney on campus this fall and we know he will be an instant goal scoring threat."
Gaetan Roux – Attacking Midfielder
Gaetan Roux joined the Lions this Spring on a mid-year transfer from Atlantic Coast Conference power Virginia Tech. While with the Hokies Gaetan appeared in 18 games, starting five over two seasons. In 2017, Roux scored the overtime winner against North Caroline State in the ACC Tournament. By way of Paris, France, Roux played his club ball in Virginia for the top ranked Arlington Impact winning National League and earning MVP, First Team All- Conference and First Team All- State his senior year of high school for Episcopal High School.
"Gaetan has been a great addition to our team this spring. His positive attitude and dynamic style of play has created positive competition within the team and gives us a solid attacking option this upcoming fall. His transfer has been a fantastic addition and we're happy he's a Lion," said head coach Paul Krumpe.
Christian Wood – Defender
Christian "CJ" Wood comes to LMU after a standout season at Fullerton College. Captaining the Hornets, Wood led a defense that broke the school record for shutouts (12) and wins (17), guiding Fullerton College to its first Orange Empire Conference championship in 26 years. The 6'0″ center back earned OEC Conference Defender of the Year, First Team All-Conference, First Team SoCal All-Region and CCCAA First Team All-State honors. Wood also earned the Fullerton College Athletics Male Scholar Athlete of the Year Award for the first time in program history. Prior to Fullerton College, Wood spent two years at Cal State Monterrey Bay, redshirting in 2016 and appearing in six games in 2017.
During his high school career, Wood attended Temescal Canyon where he was First Team All-Sun Belt League in 2015-16, winning the league championship in 2014-15 and 2015-16.
"CJ is an excellent addition to our program. His leadership skills and tough defending were apparent immediately throughout the recruitment process," said assistant coach Kyle Schmid. "He brings exceptional maturity and mental toughness to our back line and we hope to see him on Sullivan Field throughout the fall. We are very happy CJ chose LMU."
Derek Goodman – Attacking Midfielder
Derek Goodman arrives for his freshman year this fall after graduating with honors from Los Alamitos High School. A member of the Fullerton Rangers Soccer Club, Goodman has been an integral attacking option in the Cal South California Regional League and Surf Cup Championship runs. He has also been selected numerous times for the Cal South Olympic Development Program. An exceptional performer in the classroom as well, Goodman also earned the Los Alamitos High School PTSA Award of Excellence.
"We are very excited to bring in a midfielder of Derek's caliber. He possesses an exceptional work rate and can break down defenses with his constant pursuit of the ball. We hope to see him on the field this fall," said head coach Paul Krumpe.
Dominick Paielli – Midfielder
Dominick Paielli joins the Lions from El Dorado Hills, CA. Captain of the GotSoccer ranked #1 team in the country, Placer United 00/01, Paielli has featured for the NorCal PDP regional team as well as received First Team All-League for his high school team. A standout student, Paielli maintained a perfect 4.0 GPA throughout his four years of high school, annually receiving the Academic Excellence Award for his performance in the classroom.
"Dominick is an extremely hard-working student-athlete that immediately caught our eye while out recruiting. His leadership and intelligence are huge assets for the program and we are excited Dominick will be joining us this fall," said head coach Paul Krumpe.
Cesar Oliva – Defender
Born in Lima, Peru, Cesar Oliva comes to LMU by way of Santa Monica College. A two-time First Team All-Western State Conference Selection in 2018, Oliva captained the Corsairs to a Western State Conference Championship. A two-year starter, Oliva amassed an impressive 46 starts in his two seasons, earning five goals and three assists as a center back. An excellent student as well Oliva received Scholar Athlete recognition in 2018. Prior to SMC, Oliva captained Real So Cal Academy 97/98 to a National Cup Championship in 2016, as well as captaining his high school, El Camino Real, to the Ralph Brandt Tournament Championship, earning First Team All-Conference his senior year.
"Cesar brings immediate maturity and leadership to our backline. His positive attitude and work ethic are invaluable to our program. His technical and tactical awareness are years ahead of his age and we know he can make a difference immediately," said assistant coach Kyle Schmid.
Noel Caliskan – Central Midfielder
By way of Cologne, Germany, Caliskan joins the Lions after two successful seasons with the Fortuna Dusseldorf U19 team. Appearing in 43 matches, Caliskan frequently captained the squad from his central midfield position, scoring four goals in two seasons.
Prior to his time with Dusseldorf, Caliskan spent his previous seasons with FC Koln making 17 appearances. Called into German National Team U-15 team, Caliskan is a proven midfield stalwart.
"Noel is a massive addition to our midfield. He brings a wealth of experience playing at the highest youth level in Germany and we expect him to make an immediate impact. His high energy and tireless worth ethic were a massive factor in bringing Noel to LMU. We are very excited to have him in LA," said head coach Paul Krumpe.
Narciso Cervantes – Attacking Midfielder/Winger
A proven veteran, Narciso Cervantes comes to LMU through Santa Monica College. A two-time captain and team MVP in 2016, Cervantes chipped in with three goals and three assists, earning All-Region and All-Conference selections. Missing 2017 with a concussion, Cervantes rebounded in 2018 starting 23 games, leading SMC to a Western State Conference Championship. Adding six goals and six assists, Cervantes was voted Team MVP, garnering a First Team All-Conference selection.
"Narciso is a fantastic addition to our program. His maturity and life experience will add great value to our program and team culture," said assistant coach Kyle Schmid. "He is a dynamic attacking option with a tireless work effort. We are very excited Narciso is coming to LMU and we expect him to pay dividends immediately."
Nathan Franco – Striker/Attacking Midfielder
Nathan Franco arrives to LMU with a proven goal scoring pedigree. In 2017-18, Franco amassed an impressive 23 goals for his Pateadores FC club team in the US Soccer Development Academy U-16/17 age group. Making the USSDA playoffs the last three consecutive years with Real So Cal and Pateadores FC, Franco has been an integral attacking asset in one of the top US Development Academy teams in the country.
Franco enjoyed a stint with the famed Sporting Lisbon youth academy in Portugal, earning a spot on the team for two tournaments before he had to return the US due to work visa issues. A solid student-athlete, Franco received the Tiger Award for maintaining a 3.5 GPA over his first three years of high school.
"Nathan is a great pick up for us. We had to compete with many high-profile universities for his talents, however we feel he made the right choice in picking LMU," said assistant coach Mike Oseguera. "He possesses an intangible goal scoring quality and is always a threat to create attacking chances. We are excited to bring Nathan in and make LMU his home."
Bastien Oberli – Central Midfielder
Originally from Neuchatel, Switzerland Bastien Oberli joins the Lions on a transfer from Campbell University. A Swiss Youth National team member at the U-17 and U-15 levels, Oberli helped Campbell to a Big South Tournament Championship and an NCAA Tournament appearance. Appearing in 34 games and starting in 28, Oberli contributed three goals and nine assists in his two seasons for the Camels. An excellent student as well, Oberli is a two-time member of the Big South Presidential Honor Roll. Prior to Campbell, Oberli made over 40 appearances for Team Bejune U-18/17 in the Swiss U-18 Elite League, scoring six goals in his two seasons.
"Bastien is a great pick up for us. His dynamic and attacking style will make an immediate impact this fall. His dead ball capabilities and range of passing are fantastic. He is the last piece to what we feel like is an awesome 2019 class," said head cocah Paul Krumpe.